It's our favourite time of the week. When we get to share what we've been loving this week.
We here at VIP Magazine have had a very busy week.
From learning about new skincare and haircare routines to heading to the cinema for new movies we've been pretty busy.
All while getting our new magazine ready to hit shelves and preparing for a very special event.
Here's what we're loving this week.
Digital Editor Bronwyn is loving…Friday nights in
I may just be getting old, but after a busy week there's nothing better than spending a Friday night in.
And what is a Friday night in without some sweeties? I've been obsessed with the Milkybar Golden sharing bag at the minute. Caramel goodness is hard to beat. The whole Golden range from Nestlé is such a treat.
As a Friday treat, I've been known to enjoy a glass of wine. And who could say no to a dropín of  Barefoot Pink Moscato? Not me certainly.
The real reason I'm staying in on Fridays is so I can binge all the incredible telly that is on at the minute. I like to hoard them until the end of the week and then get stuck into The Mandalorian, Ted Lasso and Yellowjackets.
One thing I won't be saving until Friday? Succession. The final season is landing on Monday and it'll be all I will be talking about for months.
Staff Writer Anja is loving…Norwegian Formula hand creams from Neutrogena
After winter, my hands are always in dire condition of some TLC and thanks to Neutrogena's hand creams they're finally getting the love they deserve! The brand has taken its classic product and updated it with a new formula to help repair, protect and start healing dry hands from the very first use.
Now with vitamin E and containing 40% glycerine, the combination of ingredients in the formula helps draw water onto the skin and form a protective layer to prevent the water from evaporating over time, leaving hands noticeably softer and smoother, while offering effective relief from skin dryness.
Perfect for on the go, thanks to their convenient size, they're also super practical meaning they can easily fit into your handbag before you leave the house and if you're anything like me you're going to bring it everywhere! You can find them in Scented (blue lid) and Unscented (red lid) variants across the shelves of supermarkets and pharmacies retailing at just €4.99.
Digital Editor Bronwyn is loving…wearing the correct size bra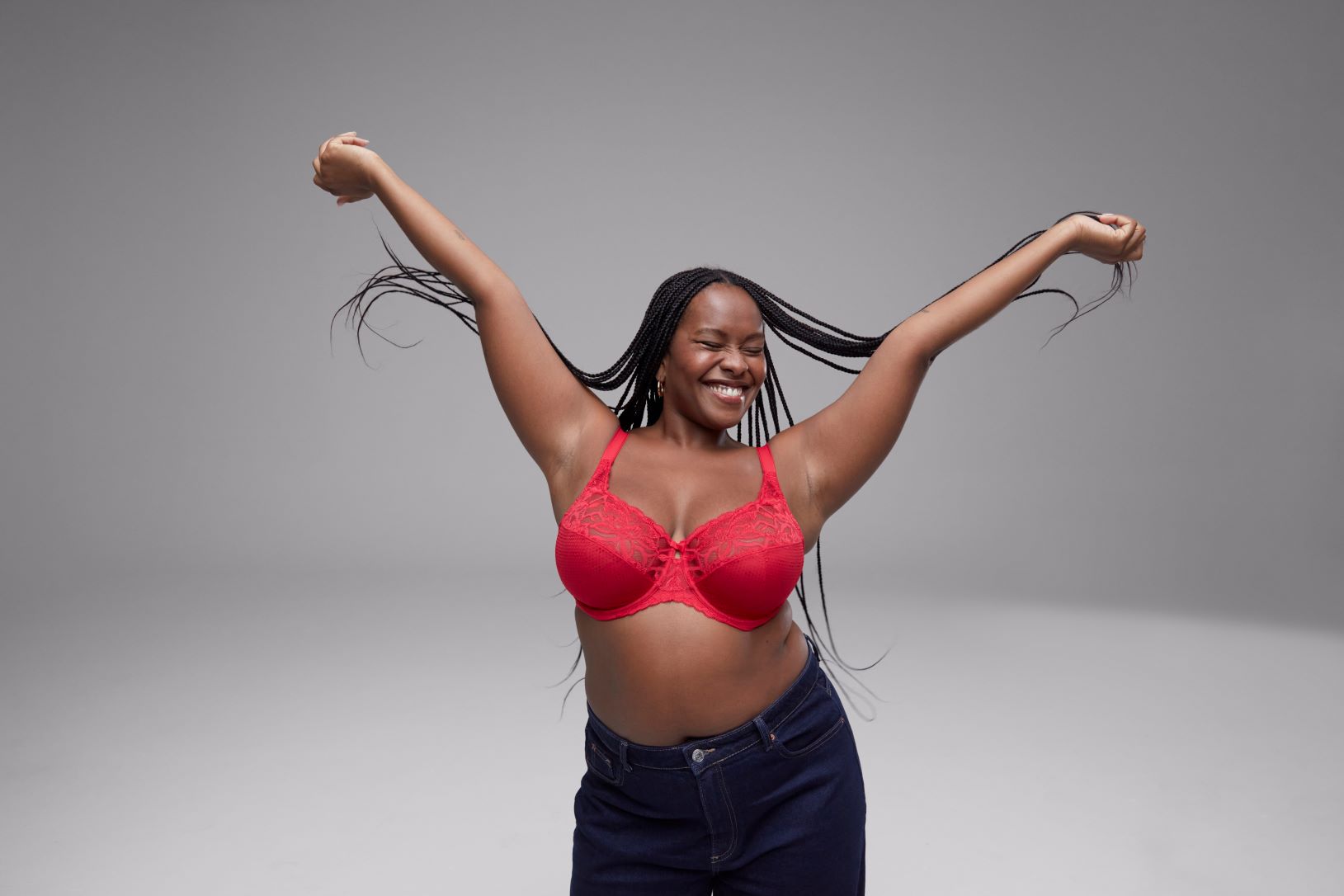 I was shocked to find out that most of my friends have never gotten a proper bra fitting. They've all just been guestimating their size.
I vividly remember the embarrassment of teenage me being fitted with my first bra. Now it's something I do every few months.
This week I headed to Marks & Spencer to avail of their BraFit service. I was surprised to find that I had been wearing completely the wrong size despite being fitted in another shop a few months ago.
It's one of the top mistakes people are making, the lovely lady who helped me explains. I ended up picking up a bra. But I'll be heading back very soon for some more options because I really need the overhaul.
I know that getting a bra fitting can be awkward but I was made feel so comfortable and everyone was so helpful.
Staff Writer Anja is loving…Dungeons & Dragons
This week I was lucky enough to be invited to an early screening of Dungeons & Dragons: Honour Among Thieves. And I must say I was pleasantly surprised! At first, I had no idea what I was getting myself in for, having only really witnessed D&D playing from TV shows and movies. But after seeing the incredible cast which included the likes of Chris Pine, Michelle Rodriguez, Regé-Jean Page, Justice Smith, Sophia Lillis and Hugh Grant, how could I say no?
The story itself follows thief (Pine) and a band of unlikely adventurers as they embark on an epic quest to retrieve a long-lost relic, but their adventure goes dangerously awry when they run into the wrong people.
It's filled with lots of genuinely funny moments as well as a hint of romance and some action thrown in there too. So if you're looking for a nice and easy watch to take your mind off things, I definitely recommend it!
The film opens in Irish cinemas on March 31st.