The latest issue of VIP Magazine has hit shelves and she is a beauty, if we do say so ourselves.
It is full of gorgeous chats, stunning beauty and fashion pieces and beautiful adventures around Ireland. To celebrate Team VIP has been treating themselves this week.
This is what we've been loving this week.
Deputy Editor Niamh is loving…cosy evenings in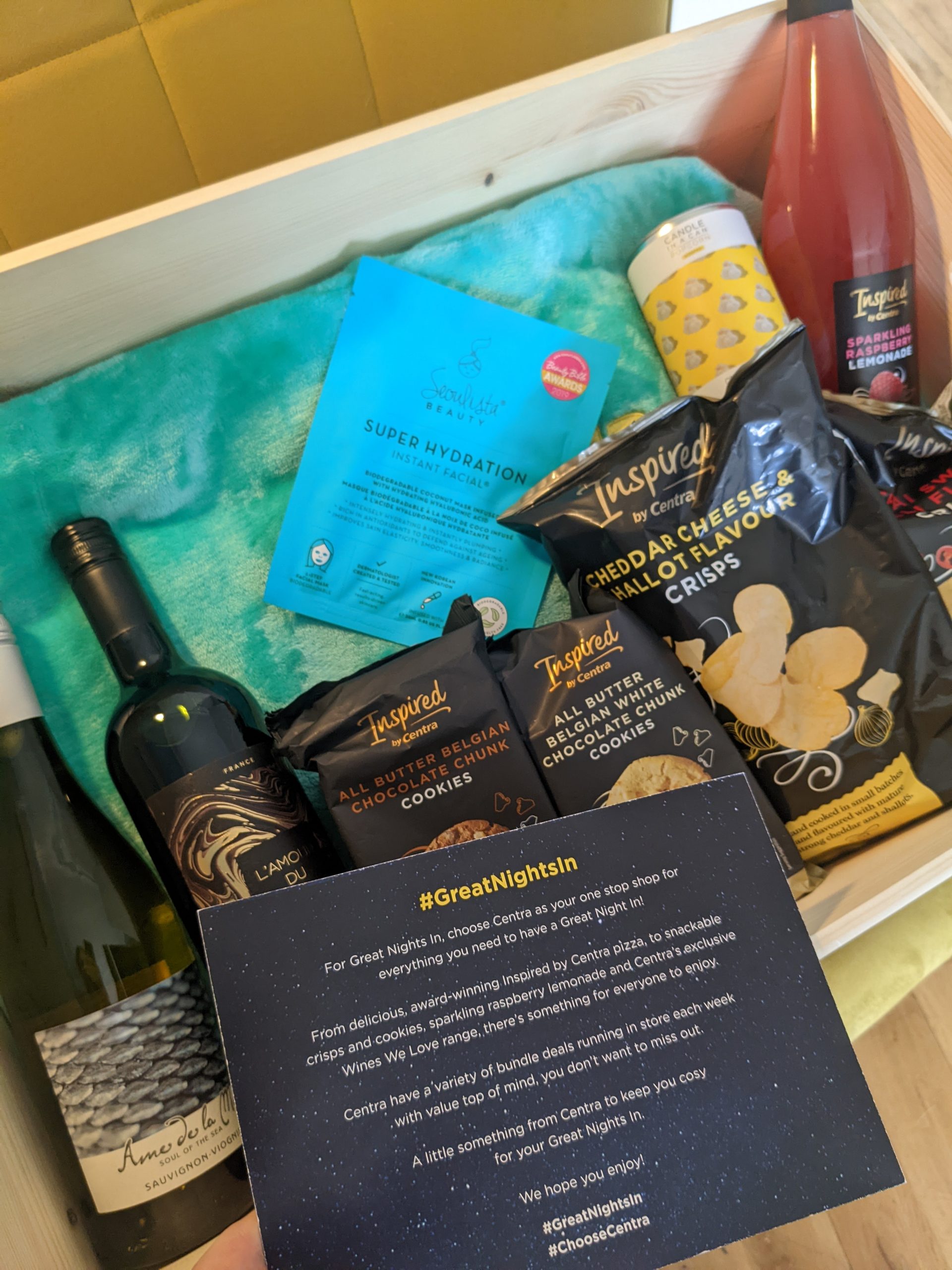 Over the course of the past few years, all we ever wanted to do was to leave the house. We wanted parties, nights on the tiles, and fun with our friends. Well, I've had my fill. I am now returning to my hermit era.
November will see me saying no to the majority of plans, in lieu of cosying up on the sofa with my dogs and good telly. I struggle with the darker evenings, it always affects my mood, so I treat this couch worshipping as an act of self-care. Tv shows like The Bold Type (have you watched it? It follows three women who work in a magazine in NYC and it's a very fun watch) or The Bear on Disney+ (following a chef who takes over his late brother's chaotic sandwich shop in Chicago) are my new companions for the winter, and I couldn't be happier about it!
To add to my night-in joy, Centra sent me a hamper of the kinds of treats they have in store that complement cosying up; all butter Belgian white chocolate cookies, cheddar cheese and shallot crips, vino from the Wines We Love range…and a gigantic Centra oodie! Cheers to that.
Weekend editor Sláine is loving…boots
View this post on Instagram
Winter isn't for everyone, but it is for me!
There is little I love more than dark evenings, rain-splattered windows, and turf scented-chimney smoke. But hands down my favourite part of the season: the shoes.
It's boot season baby and I'm loving it!
In fairness, I have I habit of making it boot season…all year round, but there is simply so much more to appreciate about them this time of year. Sick of your shoes soaking through with the rain? Not a problem with leather boots. Want something warmer? Boots! Need something comfy but don't want to compromise a good outfit? Boots, boots, boots!
I've been trawling through all the charity shops and ogling online for the perfect pair, but honestly, I keep coming to a set of brown knee-highs I bought from Penneys about seven years ago. (Another thing to love about boots, THEY LAST A LONG TIME)
So it's either time to pull out the polish and begin the restoration work on your favourite pair or head on the hunt for a new set, either way, I'd highly recommend adding a pair to your winter wardrobe.
Digital Editor Bronwyn is loving…Freddy Leather Trousers
Full disclosure, leather trousers scare me. I was imagining that I would get myself into a Ross from Friends type situation where I would be stuck with them around my thighs struggling to get them on. And what would I wear them with? Would I look like the Witcher himself?
Thankfully, when I was kindly sent a pair of gorgeous leather trousers from Freddy Ireland all these fears washed away. They are so cosy and easy to wear, I tend to style them with an oversized black jumper and my trusty Doc Martens. And most importantly they keep you warm during these miserable November evenings.
The first time I wore them, I headed out to the Dublin Zoo Wild Lights with my younger siblings. I was delighted to find out that they kept me very, very warm despite the wind and the rain. I cannot recommend them enough, you can pick up your pair here.
Staff Writer Anja is loving… the #TooIntoYou campaign
This week I was delighted to attend the launch of Women's Aid's brand new website for their #TooIntoYou campaign, which aims to teach young people about intimate relationship abuse and provide support to young women facing abuse. Relationship abuse is very common in Ireland with 1 in 5 young women and 1 in 11 young men having suffered from it.
This campaign aims to raise awareness surrounding the red flags of an unhealthy relationship – while emphasising those contrasting indicators of healthy behaviours in intimate relationships. By launching this new website, they are now giving a platform to those who need it most, providing both information and support, whether it's for yourself or someone you know who may be suffering from such abuse.
You can learn more about this amazing campaign at toointoyou.ie
Staff Editor Michelle is loving…I'm A Celeb
I'm LOVING the return of I'm A Celeb! It's always my fave time of year and makes the run-up to Christmas go a bit quicker.
Last weekend I was very kindly invited for a PR stay in the Ferrycarrig Hotel in Wexford, where after enjoying an evening in the pool and dinner in the gorgeous Reeds Restaurant, I headed straight up to my room, armed with some popcorn, to nestle down and watch Ant and Dec make their eagerly anticipated return to the Aussie jungle – and man, it didn't disappoint.
Roll on the next few weeks – I can't wait to see what everyone gets up to.