It's officially Barbieheimer week.
So there is plenty of pink-themed things to love this week or, well, pictures of Cillian Murphy to love as well.
Here at VIP HQ we have plenty to obsess over…here's what we're all about.
Digital Editor Bronwyn is loving…The Coburg
I think we can all agree that having a stunning meal with your loved ones is the perfect way to spend your time.
I was very kindly invited to try out the newly reopened Coburg restaurant in The Conrad this week and all I can describe it as is true love. We were seated in the gorgeous open-space restaurant that is super intimate without being dark or cramped.
We enjoyed a delicious three-course meal with delicious wine pairings. Everyone who looked after us on the night was so helpful and knowledgeable about the food and drinks they had to offer. Each course was absolutely perfectly presented and just so delicious. Honestly, I can't stop thinking about the food.
Our night was so lovely, my partner wasn't drinking on the night and he was so well taken care of. We both got lovely chocolates before we headed out, while mine was whiskey infused, he was offered a non-alcoholic choice. It was such a small touch, but it was extremely thoughtful.
Would definitely recommend heading to The Coburg for a special occasion or for just a little treat.
You can find out all the details here.
Weekend Editor Sláine is loving…baking
View this post on Instagram
I love to bake, always have, always will. But it is really hard to find time to take to the kitchen. Unlike when I was four, there aren't endless hours to dedicate to perfecting a batch of buns.
But I'm making the time now!
Starting back with some Biscoff cupcakes, as a staunch cake-loyalist, and a Biscoff lover, I just made sense. They turned out great, but what was really brilliant was just getting to spend time doing something I love.
Staff Writer Anja is loving… ORI Lab haircare
If there's one thing I'm enjoying focusing on at the moment it's haircare. I love trying out new products and for someone with naturally curly hair that often goes frizzy, I'm all about experimenting with different brands and products in order to find the perfect one.
Currently, I've been using the ORI Lab collection from NAK Hair. It's an organic haircare brand that's not only kind to your skin and hair but to the environment too!
It utilises a blend of ingredients including Niacinamide which fortifies the skin and hair balance, Hyaluronic Acid plumps, which conditions and moisturises the hair and Aloe to provide the hair with a protective veil of vitamins, minerals and amino acids – all of which hydrates my hair perfectly!
The Ori Lab range has four core collections: Cleanse and Condition, Daily Essentials, Treatments and Style and Finish, so you're sure to find something that suits your needs.
If you're looking to start out small, I would highly recommend the Gloss Serum as it's infused with Camelia Oil, Vitamin E & Marula Oil which leaves my hair shiny and free of frizz!
ORI Lab is available from salons and beauty e-tailers or can be found at @orilab_uki
Commercial & Events Director Rebecca is loving…Dripping Gold Luxury Tanning Serum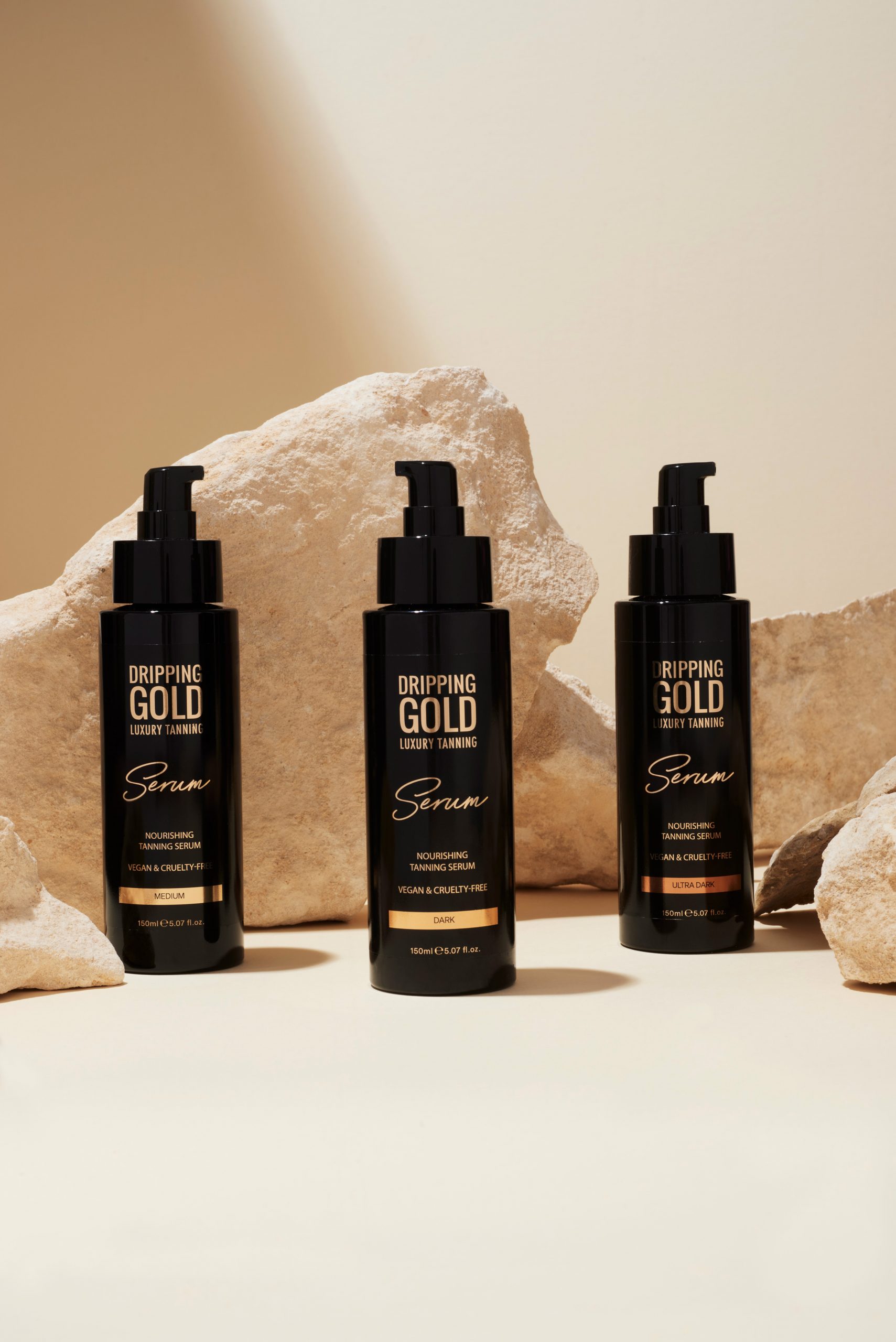 I am simply head over heels for any and all Dripping Gold products.
Especially their latest launch the Luxury Tanning Serum. You will be able to nourish, hydrate, and soften your skin, all while tanning.
The vitamin-infused formula, glides onto the skin like velvet, creating an even-looking tan with a natural radiance.
You can choose between three different shades, Medium which offers a golden olive, Dark which offers a deep golden tone and Ultra Dark which offers an intense deep tone.
Dripping Gold Serum is available to purchase online for €24  and in selected stockists nationwide.
Digital Editor Bronwyn is loving…the Barbie soundtrack
Barbie has honestly taken over our world.
And while we are of course obsessed with the film, we can't watch it every second or every day…as much as we would want to. Instead, we can and will listen to the soundtrack whenever we get a chance.
The album includes songs from Lizzo, Dua Lipa, Ice Spice, Nicki Minaj and Billie Eilish.
Oh and, of course, Ryan Gosling.
We will be listening on repeat.