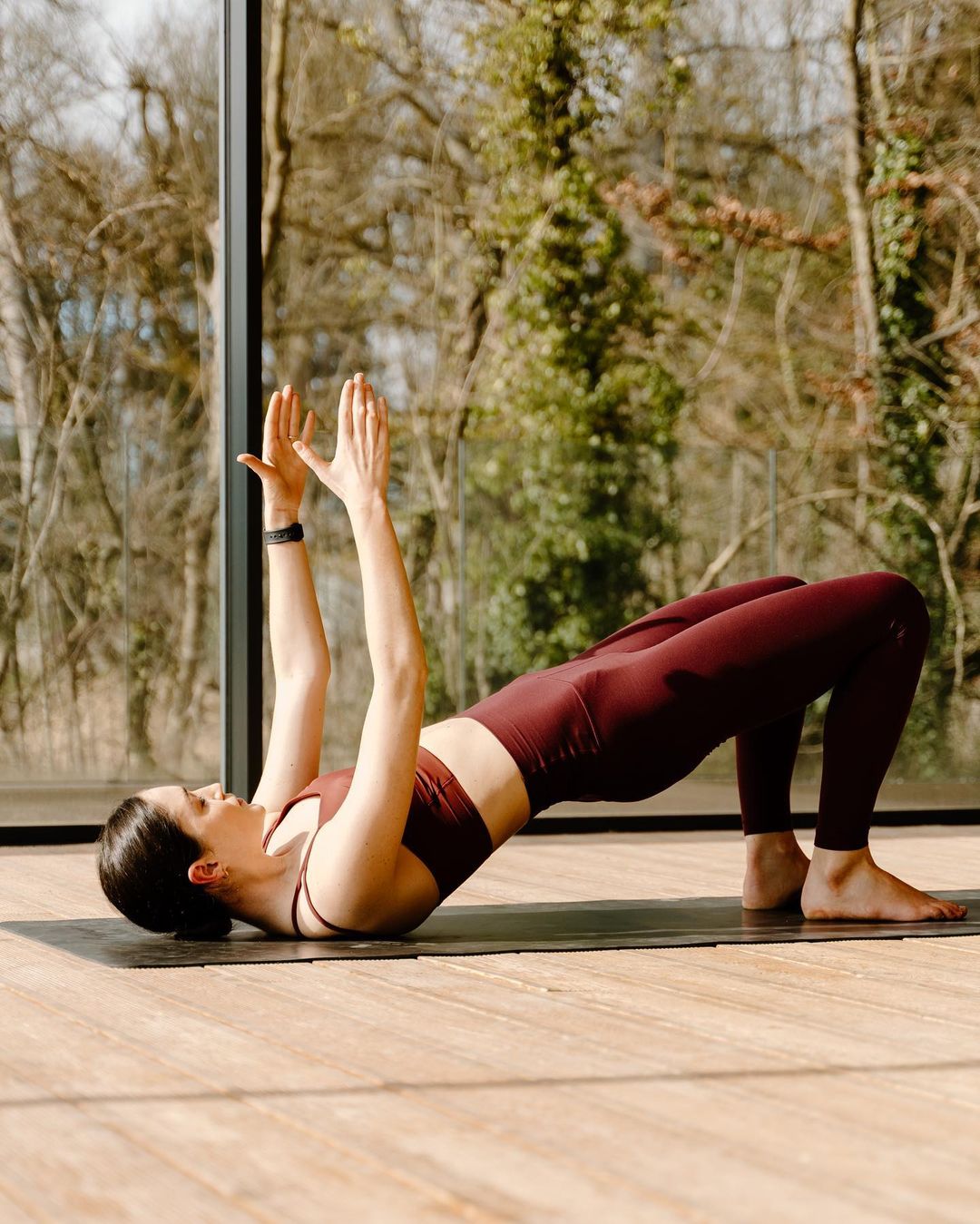 How could we not be loving everything this week?
The weather has been so incredible, VIP HQ has been abuzz with joy.
And there's plenty to celebrate, whether you're spending the weekend enjoying some delicious food at Taste of Dublin or bopping along to music at Body & Soul or just having a relaxing weekend at home.
Here's what we're loving this week…
Digital Editor Bronwyn is loving…The Pilates Programme

I have never been one of those people who believe that working out makes you happy. No matter what science says.
So when I took my first pilates class and realised that I had such a spring in my step for the rest of the day I was shocked. And yes, I was absolutely exhausted and felt truly worked out after my class with The Pilates Programme.
Aoife Hannon created The Pilates Programme to help empower people to work out. And you can work out at home as she has several programmes to choose from online and holds her classes via Zoom and on video.
I took part in an in-person class this week with CLOO, so I got some gorgeous work out gear which made me feel even better about the whole thing.
I'll definitely be joining even more of Aoife's classes.
Deputy Editor Michelle is loving… Anne Nolan's latest book, New Beginnings
Looking for something new to read while sitting in the back garden or at the beach enjoying the good weather? Well, it's time to pick up Anne Nolan's latest book, New Beginnings.
Following on from her 2008 autobiography, this delves further into her life story, from her relationship with her sisters, the iconic Nolan Sisters, to her battles with cancer and everything in between.
The captivating and insightful read is available from all good bookshops now!
Weekend Editor Sláine is loving…The Marvelous Mrs Maisel
Despite season five of The Marvelous Mrs Maisel being released last month, I am only now getting around to tuning in, and I wish I had started sooner!
The show follows a 1950s housewife who discovers her husband's affair and accidentally stumbles into the world of stand-up comedy and New York showbiz as a result. It's been one of my favourites since the beginning, but season four was a disappointment that didn't impress.
While our side characters were giving some great storylines, the main character Midge was left in a bit of a rut. But for the final season, they decided to go out with a bang, and things are back on track.
It's definitely worth a watch if you haven't seen it, and if season four wasn't your thing either, you'll still want to see this final season, trust me it's a big improvement.
The Marvelous Mrs Maisel is available on PrimeVideo.
Staff Writer Anja is loving…Humidity Blocker
As much as I've been loving the warm weather lately, I sadly can't say the same for my hair. I don't know about you, but as soon as an ounce of humidity hits the air, my hair doubles in size… and not in a good way. However, that was before I knew about the Humidity Blocker Protective Finishing Spray from Joico.
The spray acts as an invisible shield over your locks, eliminating those "I can't believe I even bothered to dry my hair today" moments. Designed to keep fizz at bay, it also protects hair from damage due to humidity, while eliminating static and boosting shine all at the same time. My curls have seriously been loving this one. It's now become a part of my daily styling routine too. I simply spray a few inches from my dry hair and then continue on styling as desired.
You can check it out as well as other Joico products at salons, beauty e-tailers and Irish-owned Beautybag.ie