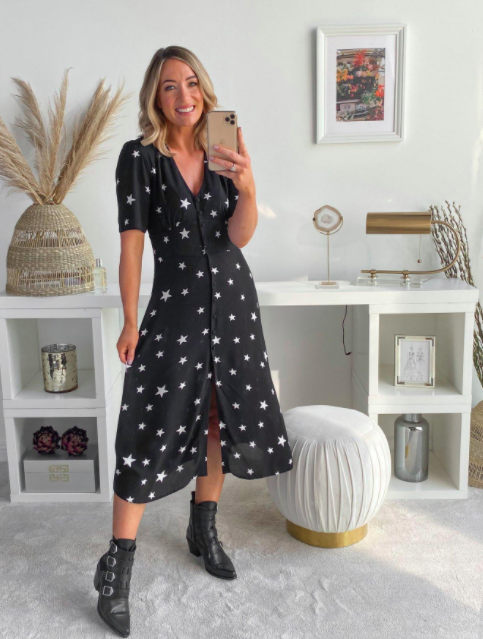 As the days get colder and duller, it's time to start updating your wardrobe. Pack away the light, summer attire and add some stylish jeans, versatile dresses, a few cosy knits and of course some gorgeous jackets to keep you comfy and stylish, even on those blustery autumnal afternoons.
Naomi Clarke AKA The Style Fairy has teamed up with Littlewoods Ireland to launch an incredible AutumnWinter edit with some great pieces to see you through the next few months. With sizes from 8-24 and prices ranging from €10 – €130, you're sure to find the perfect items to suit your style and taste.
Speaking about the range, Naomi said, "The main thing to know about my edit is the fact that everything is really wearable, really comfortable and everything can be mixed and matched with each other. All the pieces are very timeless, too."
She decided to share some of her favourites with VIP Magazine – and we adore her choices.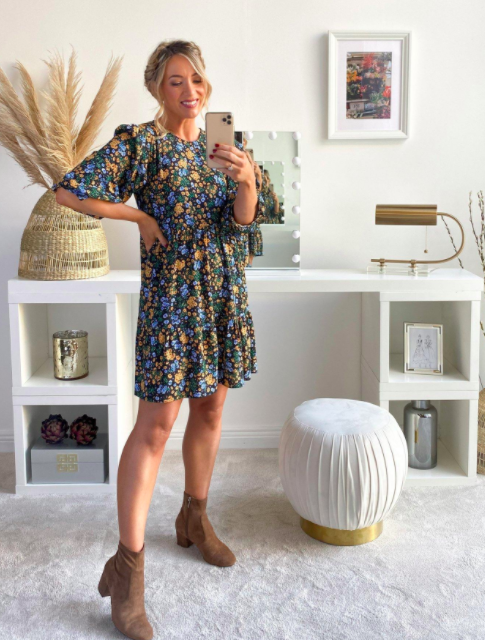 First up is a beautiful floral guna, priced at €40.
"It's really comfortable and it's practical for every day wear. It looks good with flat biker boots, ankle boots or knee-high boots. There's lots of ways you can wear this too. You can layer it with a chunky knit or a leather jacket."
You could dress the look up, by adding a beautiful camel coat (€70), which is also available from her edit.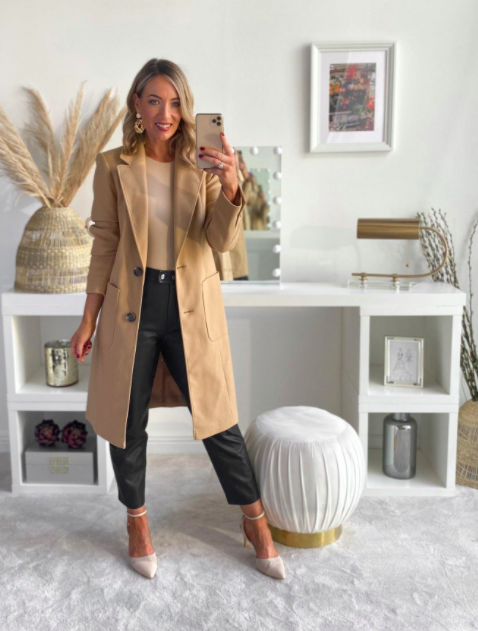 "It's a gorgeous piece. It's classic. No wardrobe should be without a camel coat," she told us.
"Year after year it comes back into fashion. It's timeless and really elegant. It looks great with a dress but equally as good with jeans or leather leggings."
Of course, we all need an iconic teddy coat. This beautiful number is available for €83 from Littlewoods Ireland.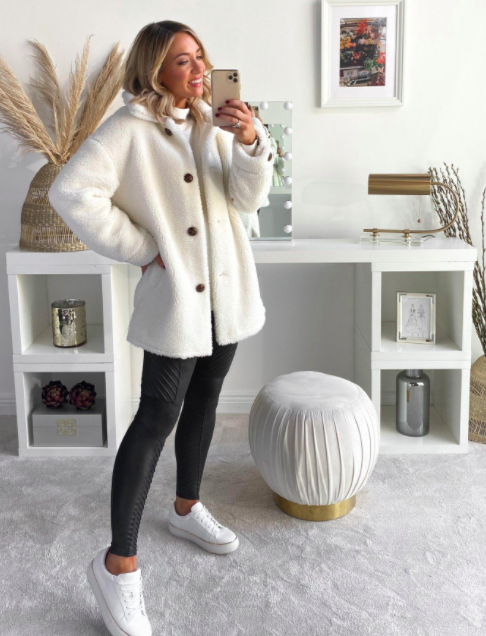 "One of my other favourite pieces from the collection is the teddy coat. I think this is me in a coat," she laughed.
"It's so nice on. It's so warm and cosy. It's really nice with jeans. I wear it a lot with my Spanx leggings. It's a really nice coat to wear. "
Another top pick from her collection, is a pair of straight leg jeans (€40).
Whether you wear them with a cosy jumper or dress it up with a nice top and a pair of heels for dinner with your partner or pals, you can never go wrong having them in your wardrobe.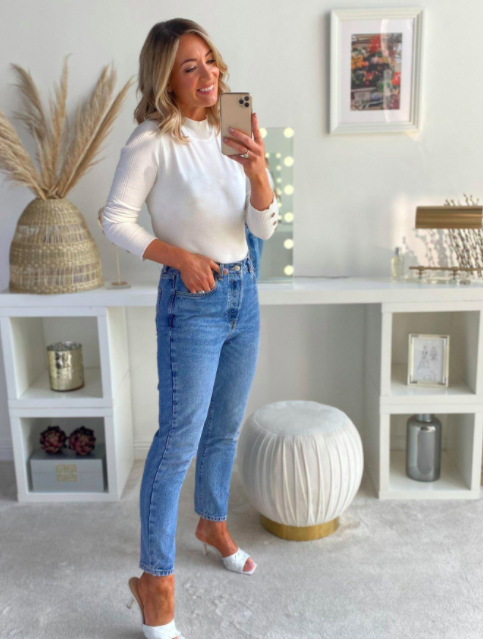 Naomi tells us, "These are so comfortable. There's a great stretch in them."
Looking for something warm and cosy while running over to the school in the morning? Well, Littlewoods Ireland has you covered. This gorgeous padded jacket (€70) is available online now.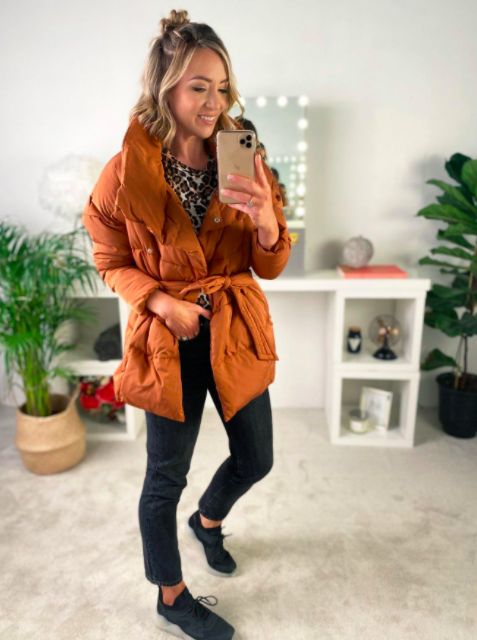 "Rust is a really big colour this season. I love this style of coat. It's so cosy and really, really warm as well which is what we want during the lovely Irish weather," she beamed.
Finally, add a pop of colour to your wardrobe with this baby blue coat (€100), which will liven up any look and add a touch of glamour.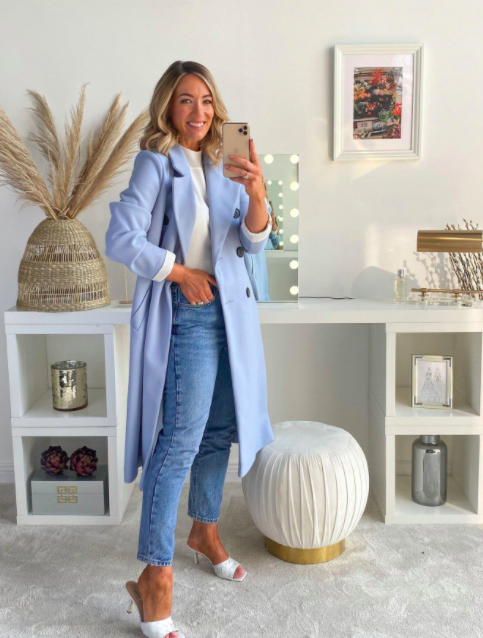 Naomi tells us, "I wear it with skinny jeans and trainers but it looks equally as good with ankle boots as well."
The whole collection is available now on Littlewoodsireland.ie. Happy shopping!