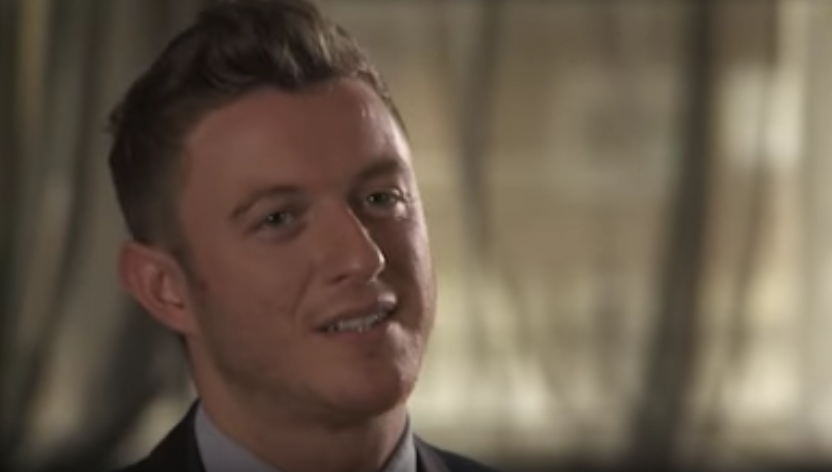 Singer Tim Matley has passed away according to his band.
The Overtones singer originally from Cork, was just 36 years old.
Taking to Twitter his band members shared the tragic news.
"It is with the greatest sadness that we have to announce that our dear friend and brother Timmy has passed away. We know this news will be as heartbreaking for you all as it is for us. We appreciate your love and support at this difficult time. Mike, Darren, Mark & Lachie x"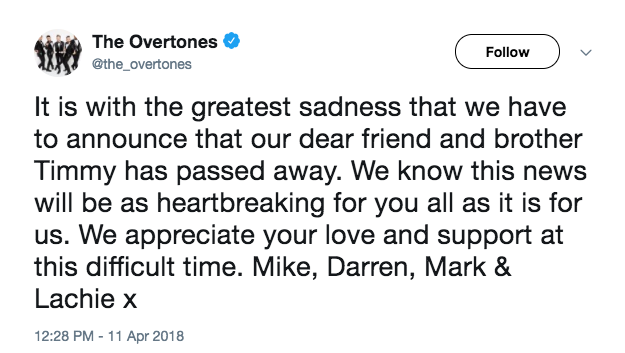 Fans and friends took to the comments to pay their respects.
"I'm so terribly sorry to hear this and sending lots of love to you all and particularly Timmy's family and his many friends," TV host Philip Schofield said.
X Factor's Sam Bailey added: "This is so very sad!!! What an amazing voice! Such a loss!!! Here for you guys x anything you need xx"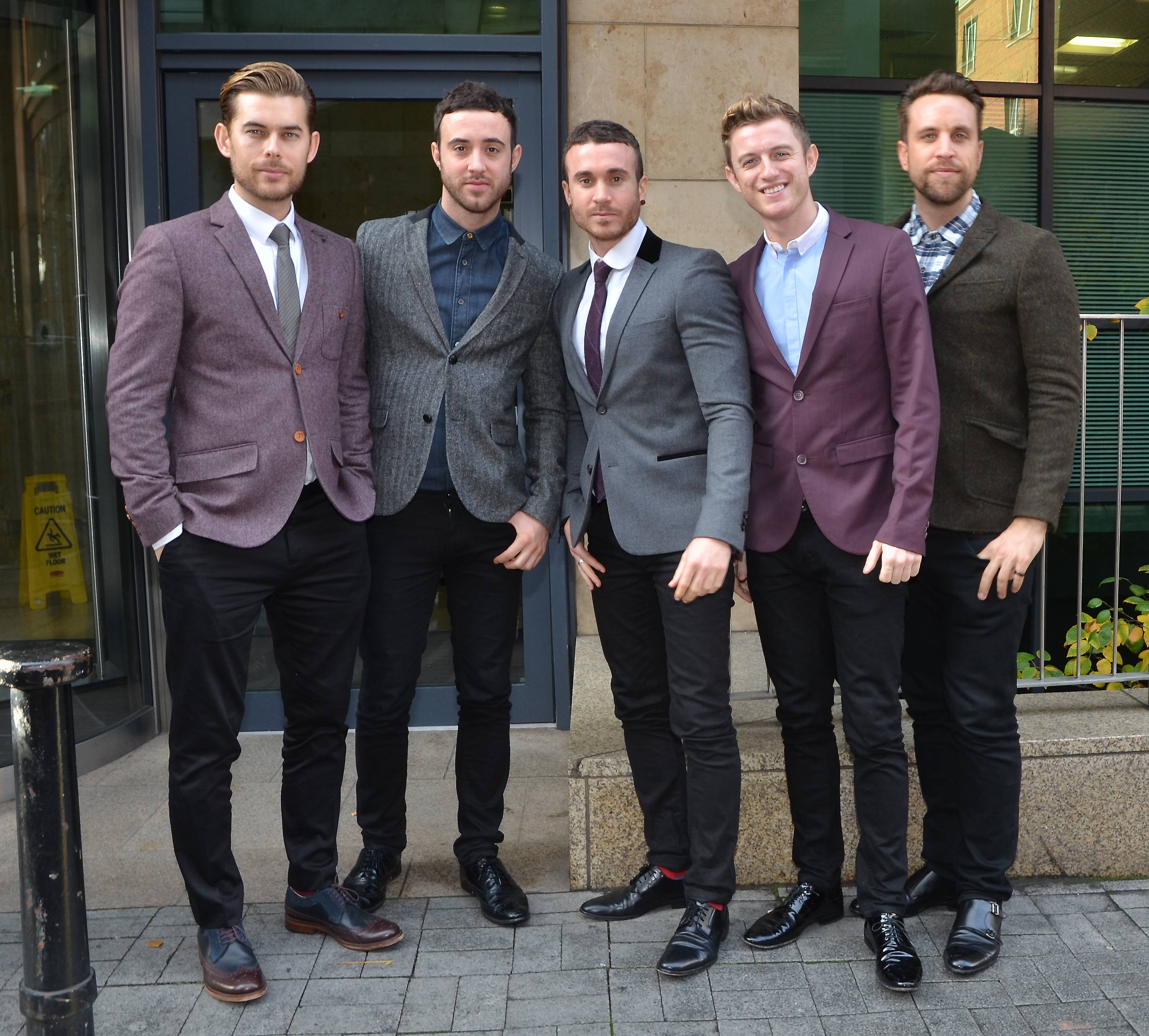 "Absolutely devastated," a fan named Jenny Lynam said, adding: "Timmy was such a lovely, happy talented man. We were so happy to see him back on tour before Christmas, he brought so much joy to our lives. We have so many happy memories of him that we will treasure always. We are truly Heartbroken."
The cause of death has not been confirmed.