Kathryn Thomas has shared a sweet tribute to her fiancé Padraig McLoughlin on his birthday.
Sharing a photo of the stunning views at Wineport Lodge, Kathryn wished the private dad of two a happy birthday.
"Happiest of birthdays to my man, the love of my life," she said.
"A great weekend, celebrating with family & friends, and this view."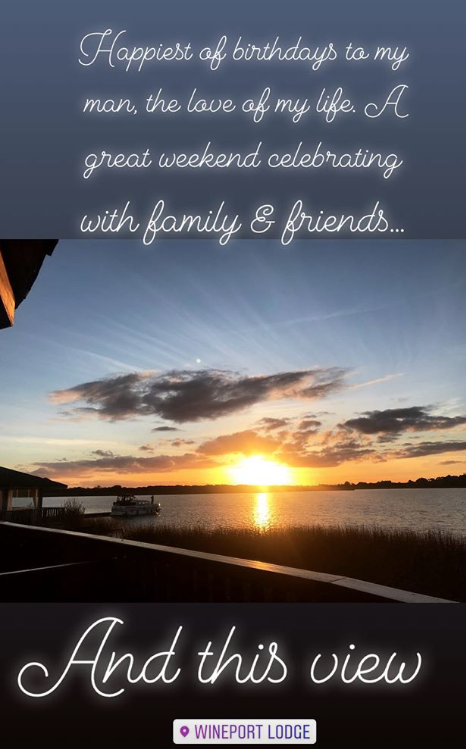 The couple welcomed their first child together in March, little Ellie, and Padraig has one son from a previous relationship 21-year-old Conor.
Kathryn and Padraig were planning a wedding before she became pregnant with Ellie, and plans were put on hold for a while after she came along.
Now that Ellie is six-months-old, the pair have been thinking about their big day again.
"I just love a big party," she told the Mirror. 
"Padraig would be much more sentimental, wanting just friends and family around, whereas I'm like, 'It's been a while since I've had a big party'."
Kathryn previously told VIP Magazine, "My ethos on the whole day is it has to be good craic, it's not stuffy and everyone has a great time and the craic is good.
"I'm not really into the white tablecloth and the bows on the back of chairs and all of that stuff, so I think something that's very stripped back is where my head is at."
The pair will marry in Summer 2019, and regardless of what they choose to do, we're sure it'll be a beautiful day.