Last night's episode of Love Island saw the drama which has been brewing over the past few nights come to a head.
While things well and truly kicked off between Michael and the rest of the villa, it was the way in which Maura handled a heartbroken Amy which had viewers talking.
Curtis revealed his true feelings towards Amy, stating that he feels that there is something missing from the pair's relationship, leaving his half-girlfriend inconsolable.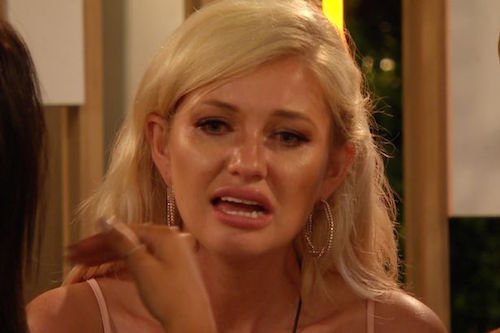 When Amy sought consolation from the girls, Maura was quick to take on the role of bad cop, giving Amy the wake-up call she needed.
After Amy told fellow islanders she loved Curtis, Lucie asked, "But does he love you?".
Maura quipped, "Why you asking her that! He doesn't…"
Viewers picked up on Maura's straight talk and took to Twitter to praise the 28-year-old, branding her 'the friend we all need.'
Maura spitting facts! Give her the 50k #loveisland pic.twitter.com/p0hBF4d18p

— ArmchairFan (@ArmchairFan2) July 3, 2019
everyone needs a friend like maura, she just straight up about everything, love her x #loveisland

— c ♡ (@wyscourt) July 3, 2019
"WHY YOU ASKING HER THAT" MAURA IS SAVAGE BUT I NEED A FRIEND LIKE HER #LoveIsland pic.twitter.com/soHShLW4tx — Charlie (@Charlie_w15) July 3, 2019
YES, Maura. Saying what every woman in the UK is thinking right now. #LoveIsland @MauraHiggins pic.twitter.com/oVs63jcyBw — Ann Summers (@AnnSummers) July 3, 2019