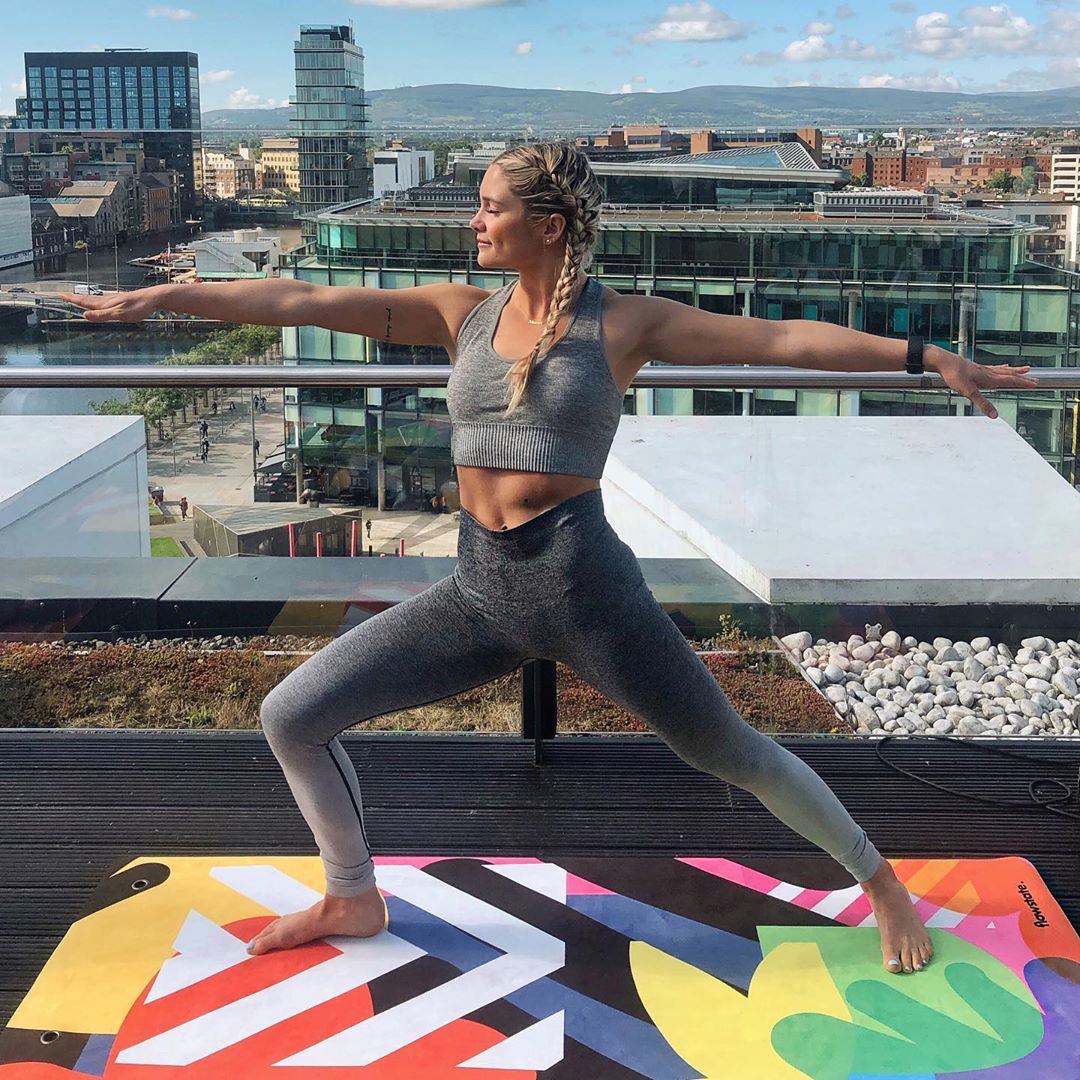 Fitness is so different for everyone, some like to slog it out at the gym while others prefer some zen yoga. We've been speaking to some famous faces and asking them everything from how they get motivated to their favourite workout gear.
This week's Fitness Files is with Niamh Cullen and she spoke to VIP about her daily routine.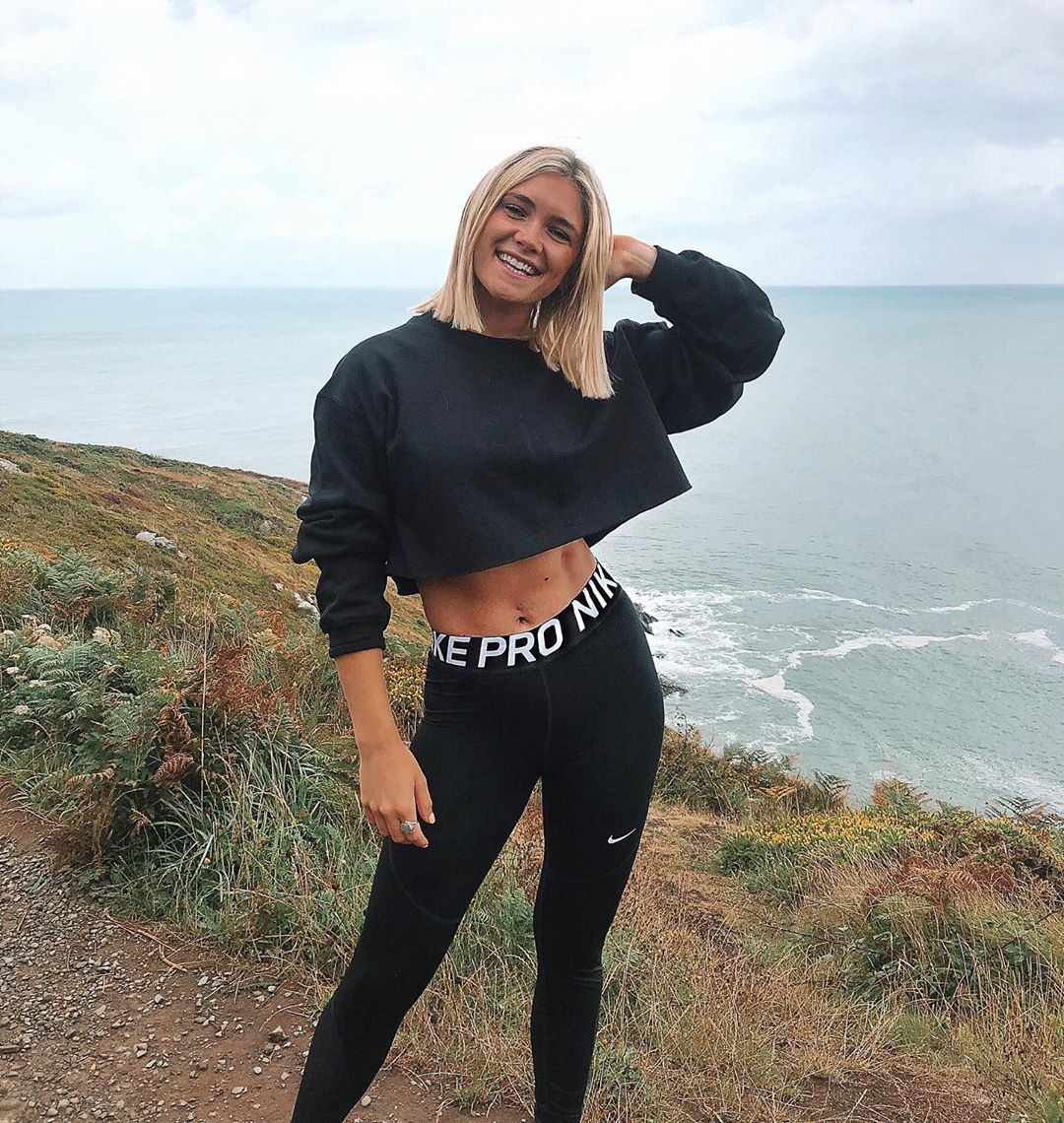 Your favourite workout gear?
So I have different favourites for different types of training. I love Nike leggings for strength, Lulu Lemon for yoga, Under Armour for running and Nike/Adidas for high intensity.
How do you get and stay motivated?
I think to stay motivated you need to make it a lifestyle, as motivation follows with that I feel. It's so easy to get started, its all about setting yourself little goals not one big end goal.  I always find having your gym gear prepped so its ready to go in the morning helps as well as lunch/dinner prep.
I always find Sunday evening is a great day to set yourself little goals for the week, like hitting a certain step count, increasing your water intake and decreasing your sugar intake. Maybe booking 1 or 2 classes making sure you go to them.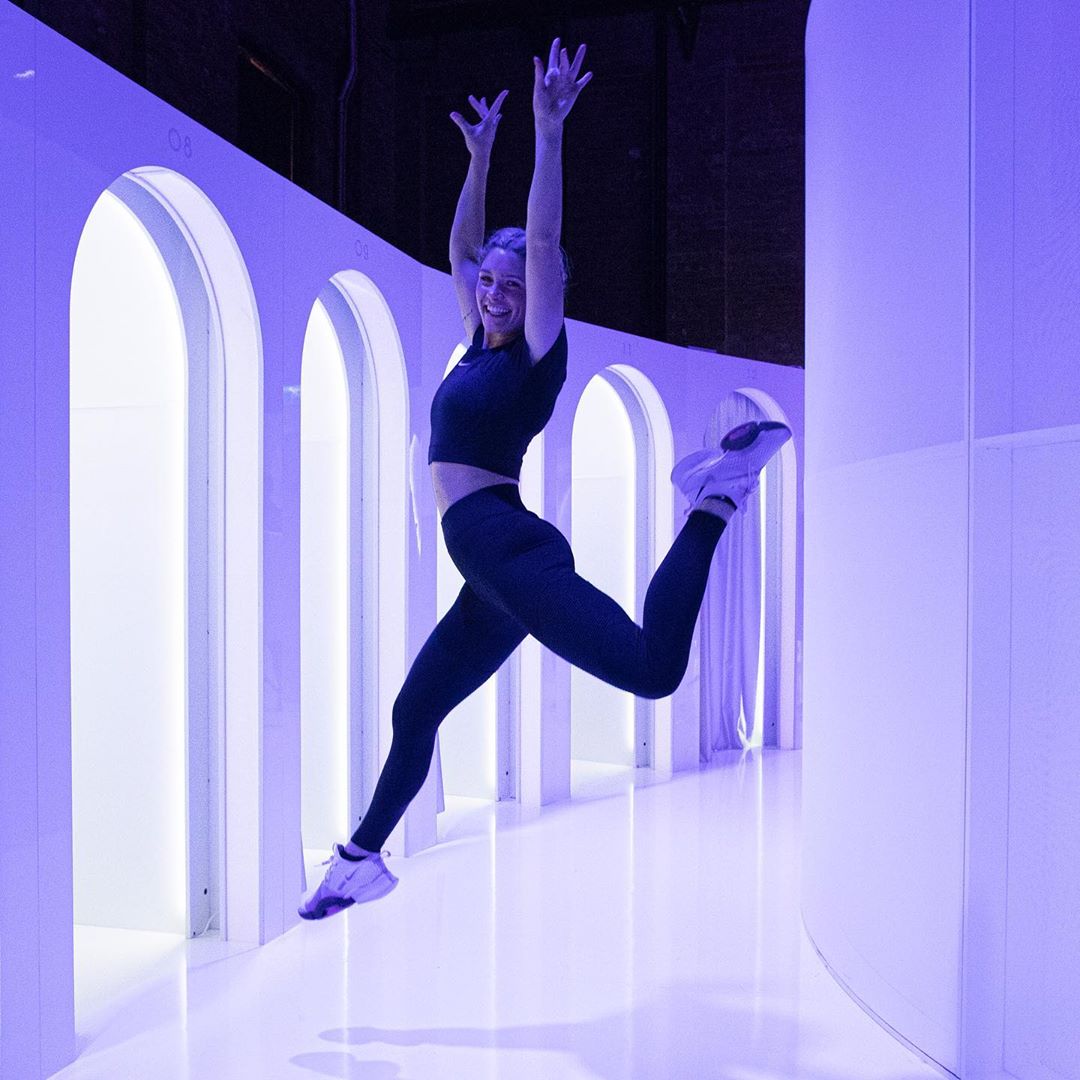 Tell us about your current fitness routine- what's your workout?
I love mixing up my workouts, so with running and high cardio, I like to make sure I am holding onto my muscle and gaining slight muscle with strength training as I think its so important to be strong. But with strength training my muscles can get super tight so I have yoga and pilates as part of my weekly routine too. Some yoga and mobility stretches you can do yourself at home so doesn't necessary mean you need to go to classes either.
How many days a week do you work out?
My aim is 4/5, as I train for my mind more so than anything, but rest is important too.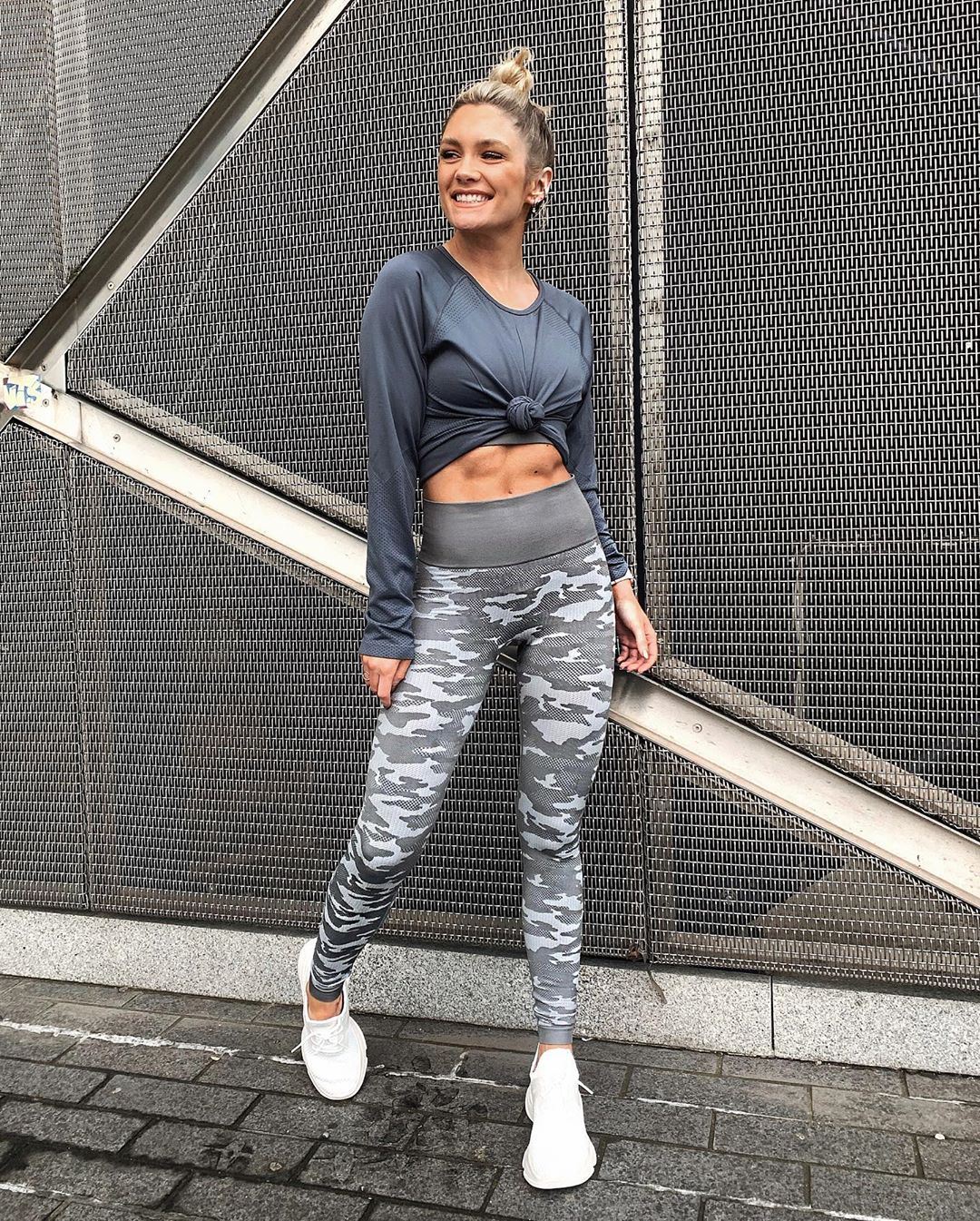 Do you set goals? What are they? Do you think goals are important?
I feel goals are important when they are set with the right mindset, so being realistic, and when I say the right mind-set I mean not stepping on the scales one morning and being disappointed. That makes you set these unhealthy goals of 'I can't eat this or I can't do that'. Goals are important when your setting them for the right things in your life.
I do set goals every week , I set a chapter in my book as goals, water intake goals, step counts, no phone time.
Do you have a workout buddy?
I do and its so nice because its actually my mum and dad we train 3 times a week together 7am FIT class at our Back to Basics studio.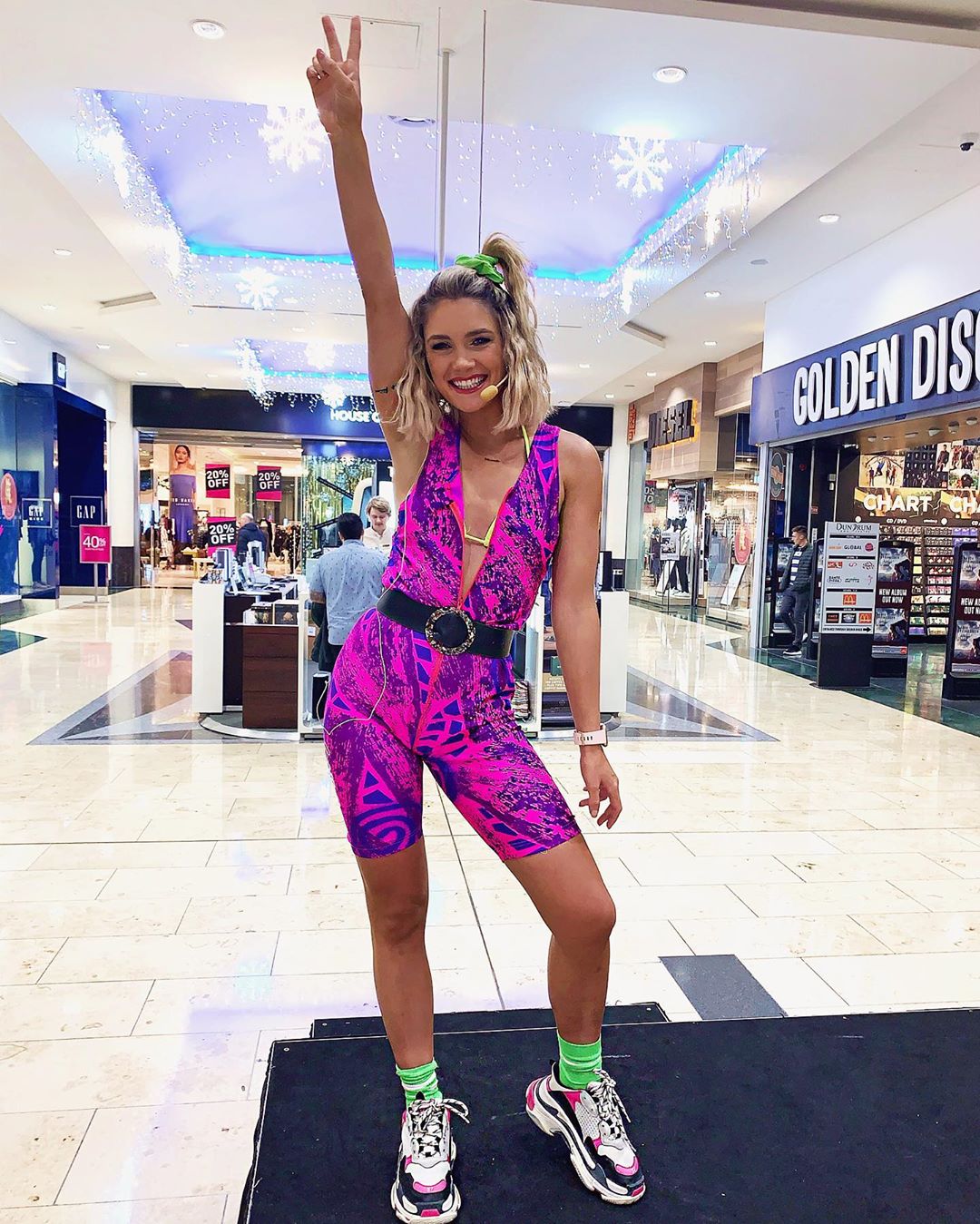 Do you think working out and good mental health go hand in hand?
I do most of the time but like I said its all about having a good mindset. It's proven and there is so much evidence behind the endorphins when training. But your mental health is so important so sometimes you may need to take a day off and focus on you, rather than doing a high intensity spin class.
How do you squeeze in your workouts around a busy job and lifestyle?
Early bird catches the worm, I find getting up in the morning and getting it done first thing makes the big difference and sets you up for the day too.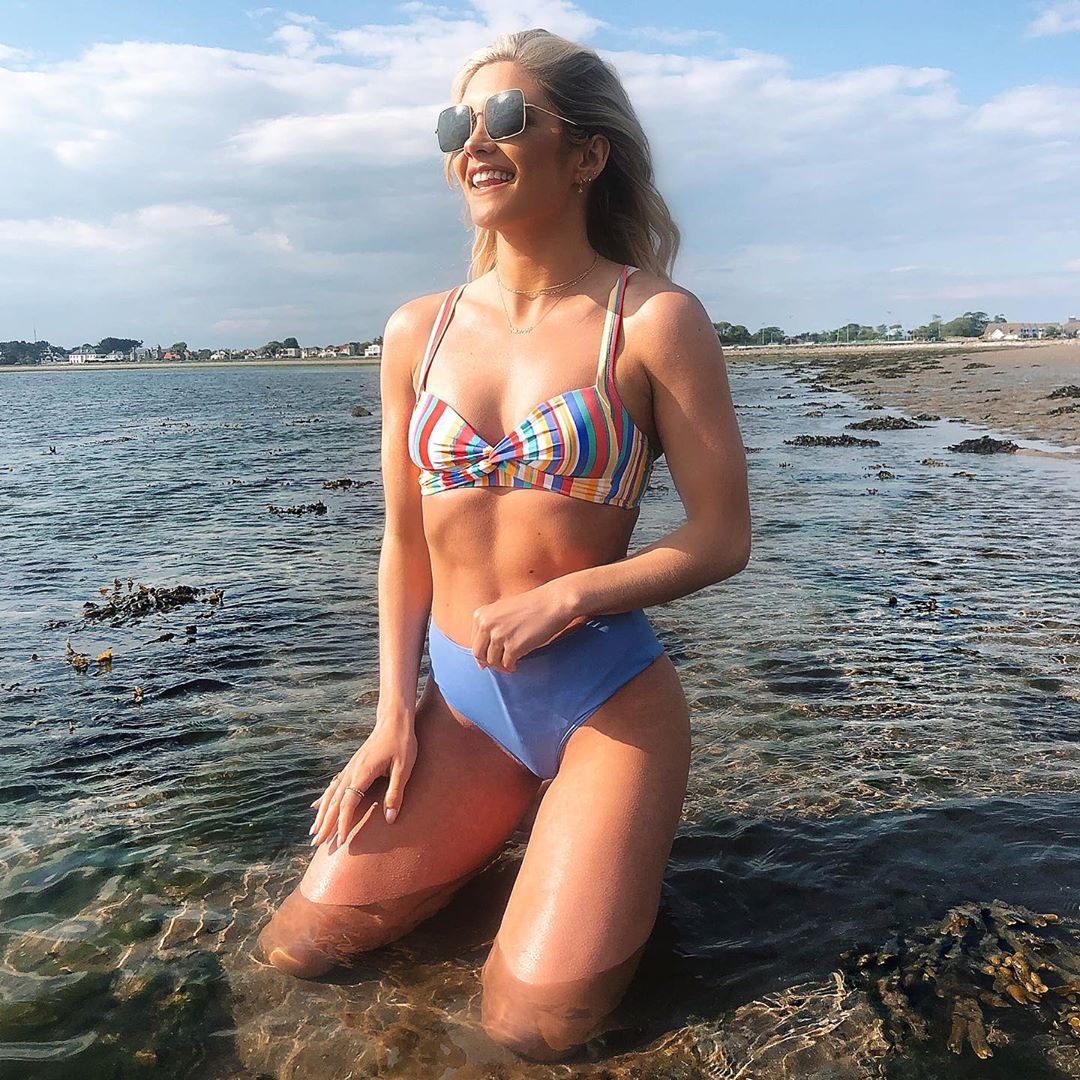 What routine would you recommend for someone who can only carve out 30 minutes?
You can do anything in 30mins, from yoga poses, to floor pilates, a run, even a home or outdoor body weight workout that doesn't need equipment!
What advice do you have for someone who has just joined a gym and is feeling self-conscious?
I was that person years ago, it's tough these days too, gyms are scary and quite daunting. Grab your bestie and book into some classes. I also couldn't recommend more a good PT they will teach and build your confidence/knowledge and also educate you to be doing exercises correctly. Smaller gyms can also offer semi-private group training, which is also great as you can go with your close friends and family but still get that one-on-one feel.