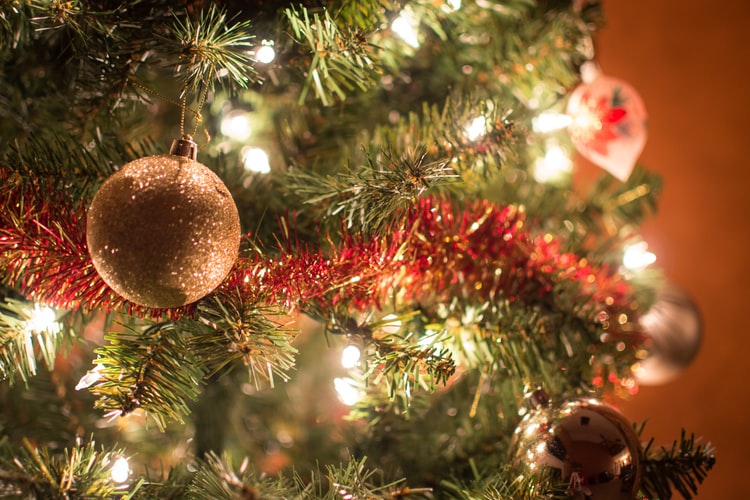 While almost everything about the way we celebrate Christmas and New Year's looks very different this year, one thing remains the same – we're all still craving a festive drink to have in hand.
Toasting a glass to surviving the turbulent year we've faced, we've rounded up some of our favourite festive cocktail and mocktail recipes below.
Mulled Wine 
View this post on Instagram
You will need:
750ml bottle red wine
1 large cinnamon stick, or 2 small ones
2 star anise
4 cloves
2 strips lemon zest, pared using a vegetable peeler
4 tbsp caster sugar
Method:
Mix together red wine, cinnamon, star anise, cloves, lemon zest and sugar in a large pan. Place on a low heat for 10 minutes.
Once heated, remove from heat and allow to infuse for 30 minutes.
To serve simply pour into mugs and garnish as desired.
Amaretto Sour 
View this post on Instagram
You will need: 
200ml amaretto
3-4 lemons, juiced (you will need 120ml)
1 egg white
small jar or can of cherries in syrup
Ice
Method: 
Place the amaretto, lemon juice, egg white and 4 tsp of the cherry syrup into a blender, or mix with a cocktail shaker.
Whiz or mix together until it is pale and increasing in volume. Then add in ice if desired, and continued to whiz slowly until the mixture is cold.
Pour into glasses and garnish with cherries.
Mulled Apple Juice 
You will need:
1litre of apple juice
strips of orange peel
1 cinnamon stick , plus extra to garnish, if you like
3 cloves
sugar or honey, to taste
Method: 
Much similar to mulled wine, begin by place apple juice strips of orange peel, cinnamon stick and cloves into a pan and simmer on a low heat for 10 minutes.
Sweeten if needed, and serve accordignly. Garnish with orange peelings.
Christmas Cream Liqueur
View this post on Instagram
You will need: 
300g dulce de leche
1 tbsp instant coffee dissolved in 1 tbsp boiling water
1 tsp vanilla extract
300ml brandy
284ml pot single cream
Method: 
Spoon the dulce de leche into a mixing bowl and whisk in coffee, vanilla, and brandy until smooth.
Stir in cream until mixed well.
Serve in liqueur glasses over ice. Store extra mixture in sterilised bottles for up to 2 weeks.
Christmas Coffee 
View this post on Instagram
You will need: 
4 tbsp ground coffee
1 small cinnamon stick
2 pitted dates
pinch of ground nutmeg
2 cloves
Strip of pared orange zest
Method:
Add ground coffee, dates, ground nutmeg, cinnamon, cloves, and orange zest into a cafetiere. Pour over freshly boiled water.
Combine together by gently stirring with a wooden spoon, and steep for 4 minutes.
Slowly pushing down the plunger, serve in espresso cups.