It has been four months since Terrie McEvoy gave birth to her daughter Sydney and time is flying by!
The influencer shared side-by-side pictures of herself and Sydney when she was seven-days-old and again when she's four-months-old.
In the caption Terrie wrote, "4 months vs 7 days old. Watching you grow into the funniest, happiest little lady has been the highlight of my life Ms Sydney. Everyday just gets better and better. #4monthsold #blessed."
The influence has been embracing motherhood ever since giving birth sharing milestones with her followers from Sydney's first laugh to her newest sound she has discovered.
Although Terrie has recently revealed she isn't sure whether she will be sharing Sydney's face on her platform just yet, "I'm still not sure. It's such a tough decision. I'm just taking my time with it and right now I don't feel like it's something I want to do," she told followers.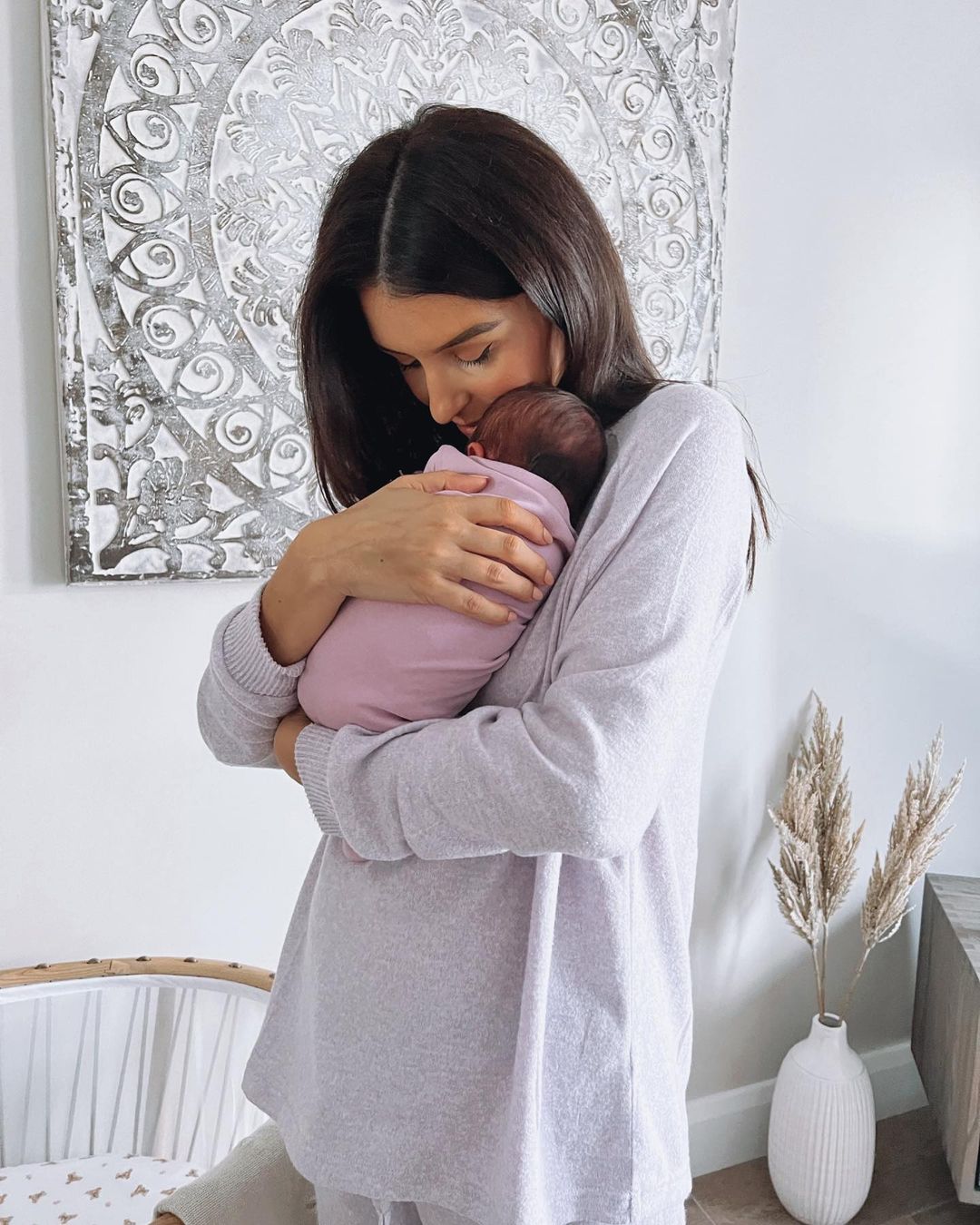 Terrie and her husband David welcomed their first child in November and have been posting adorable family pictures on Instagram ever since.
Posting this gorgeous family portrait Terrie wrote, "It's hard to believe our little Koala bear was only due to arrive this week! Now it's impossible to imagine life without you Ms Sydney. You are adored!"