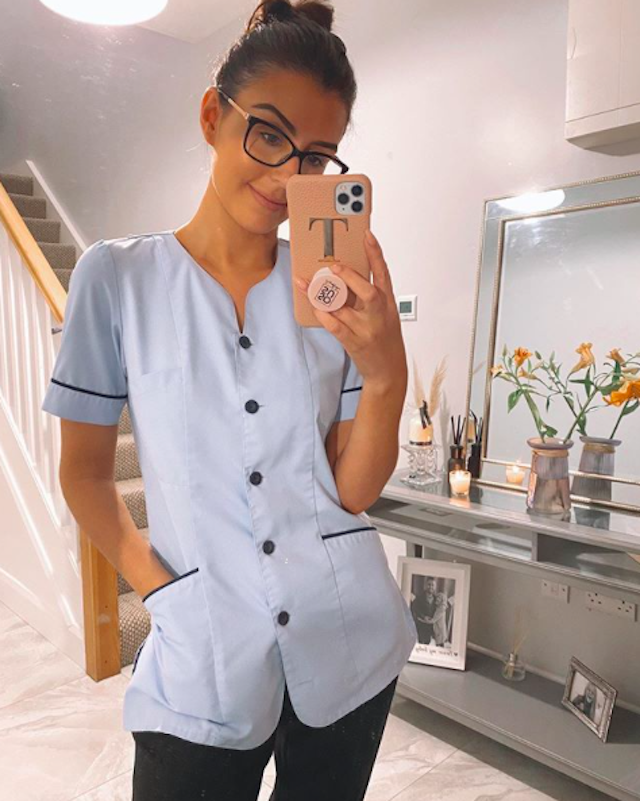 At this point we've seen many photographs of nurses and doctors on the frontline with marks on their faces from protective equipment they have to wear on the front lines battling Covid-19.
Terrie McEvoy has also shared a photo of herself after finishing a long shift, showing the deep impressions left on her face from the PPE equipment they have to wear.
She shared; "It's been a tough few days I won't lie, but we'll get there. Sending the biggest virtual hug to everyone else working in essential services. Hang in there."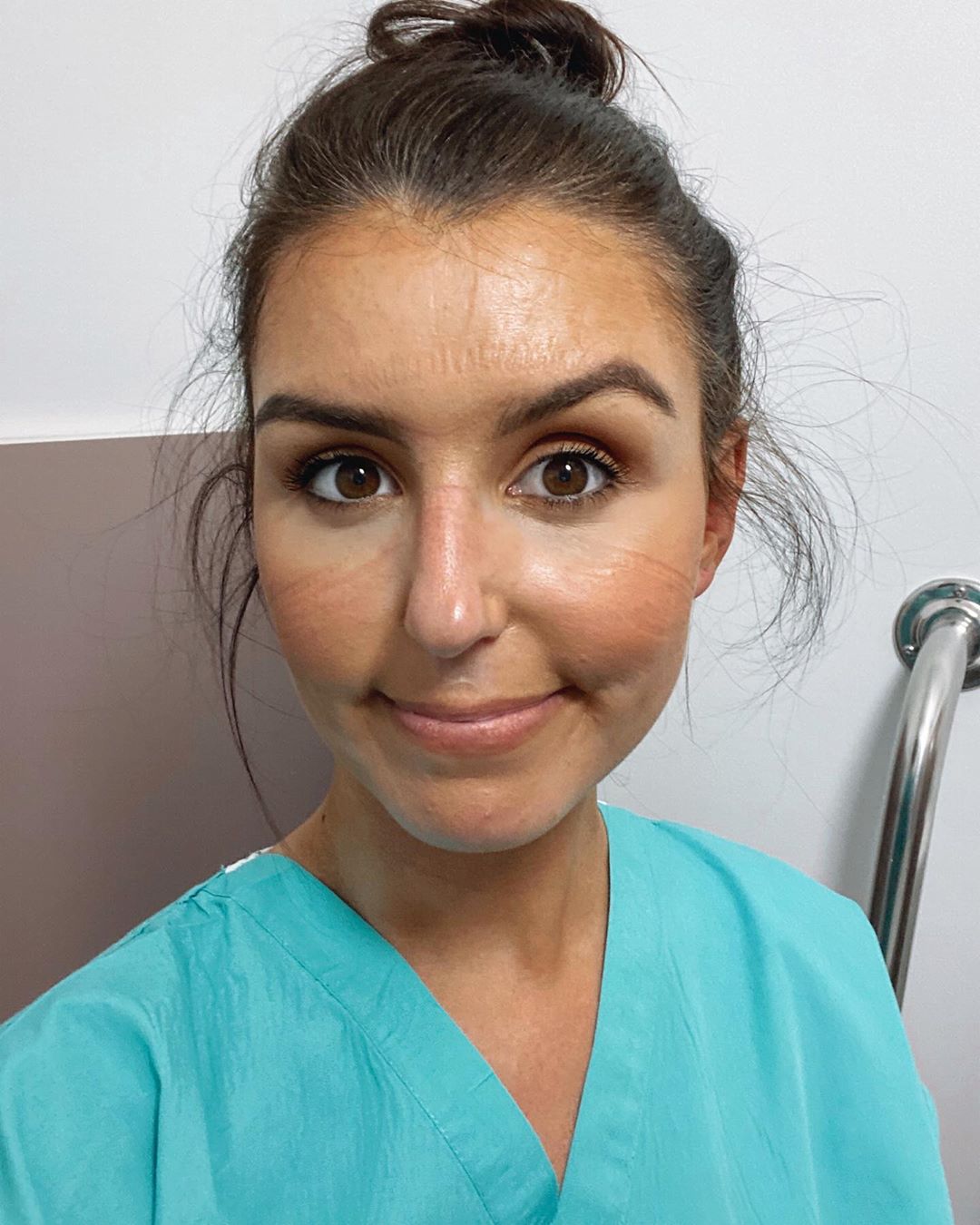 Terrie has worked in healthcare systems in both Ireland and abroad, recently returned to nursing amid the Covid-19 pandemic.
The newlywed had an important message to share with her followers when she completed her first nursing shift since the outbreak.
Sharing a picture at the end of her first shift she said; "13 hours. I have no words other than…STAY HOME."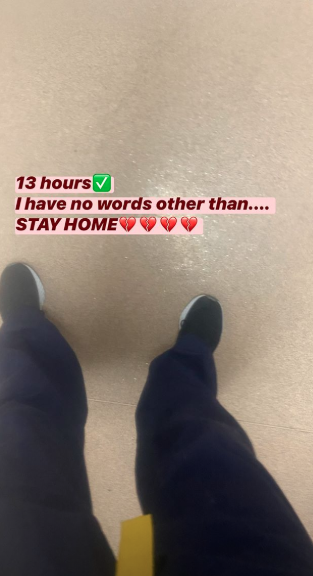 She had shared previously that she was going back because;
"Tonight I saw a plea from our Minister of Health to recruit as many healthcare professionals as possible to deal with Covid-19 and I want to help spread the word.
If you have a healthcare background and can help, please apply at HSE.ie/oncall. We've got this, shoulder to shoulder. Let's do it."
She has joined the thousands of incredible men and women across the country, working to keep the public safe.