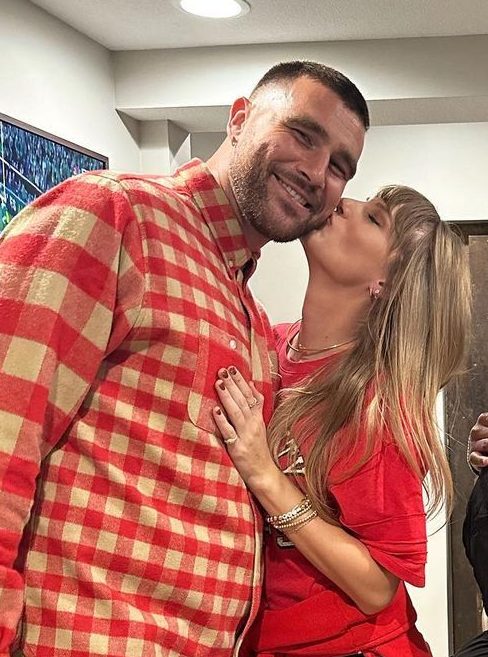 Have we just found a new honourary Irish citizen?
Travis Kelce has been making headlines for his relationship with global superstar Taylor Swift, who will bring her record breaking Era's World Tour to Ireland in June of next year.
But now he has given a little performance that is a bit closer to home than his antics on the football field.
He and his brother, Jason Kelce have performed the cutest cover of Fairytale of New York.
View this post on Instagram

The pair, who both play American Football for their respective teams the Kansas City Chiefs and Philidelphia Eagles, teamed up to create the song for charity.
The lads decided to mix up the lyrics to make it the Fairytale of Philadelphia and focus more on their brotherly rivalry.
The lyrics include Travis singing: "You are handsome,"  to which Jason replies, "You are pretty," before Travis says, "You're the king of South Philly."
And despite the dodgy pronunciation of Galway, we think it's a pretty solid cover all in all.
Although we can't imagine a Travis and Taylor duet anytime soon.
Shane MacGowan, the frontman of The Pogues who originally sang Fairytale of New York, appears to have given it the seal of approval. His wife Victoria Mary Clarke wrote on Twitter: "Not a bad version!"
Well, what do ye think of the cover?
You can listen to the full cover below: