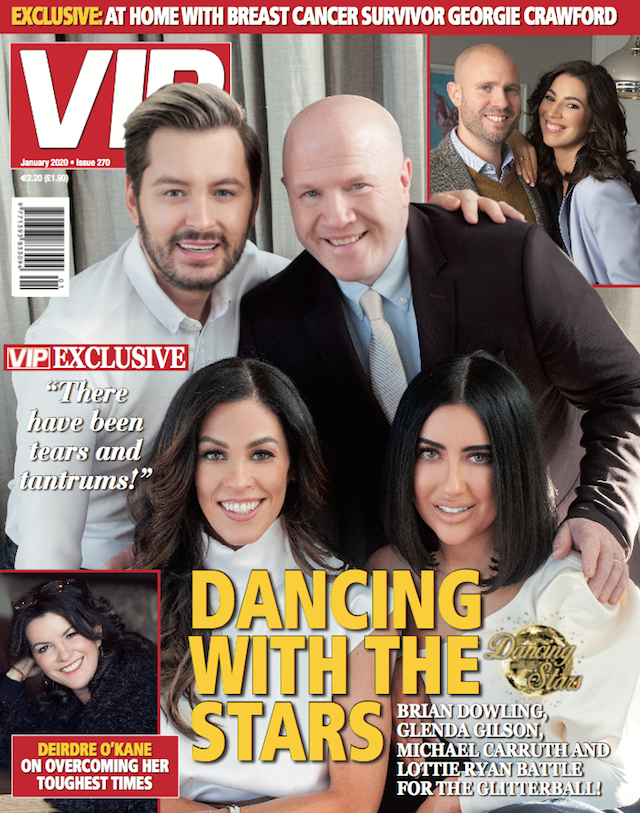 VIP Magazine is back with a bang!
In our first issue of 2020, cover stars Brian Dowling, Glenda Gilson, Michael Carruth and Lottie Ryan participate in an exclusive shoot and interview session, as they prepare to hit the dancefloor on the new series of Dancing With The Stars.
Speaking of the Ryan sisters, makeup artist Bonnie chats exclusively with VIP about her exciting engagement news and what's next for the year ahead.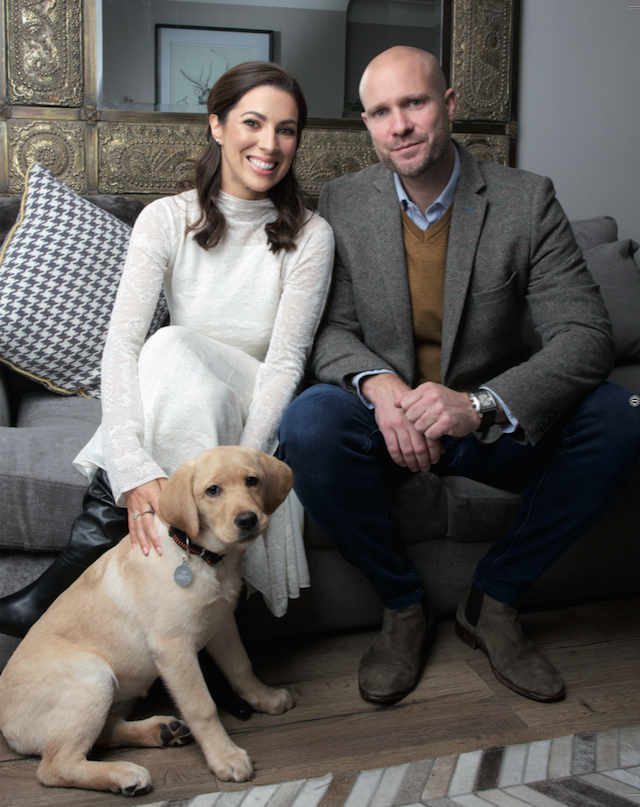 In a stunning photoshoot, the wonderful Georgie Crawford, creator of The Good Glow podcast and survivor of breast cancer, invites us into her home to hear her amazing story.
Meanwhile, stunning blogger Jodie Wood gives us an insight into her busy life as a new mum. In our insightful interview, Jodie tells us how having her own child inspired her to create tailor-made mum and baby events, in hopes of providing support to hardworking mothers of all ages.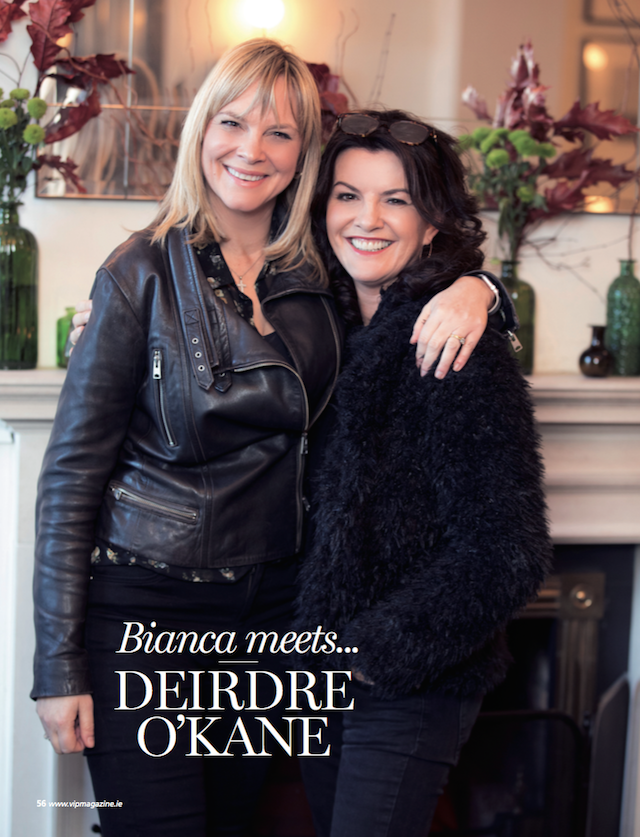 Also in this issue, editor Bianca chats with comedian Deirdre O'Kane about the trying time she and her family have come through; when her film director husband Stephen was diagnosed with cancer, a revelation which she handled with grace and grit.
Elsewhere, VIP conducts its year-in-review for 2019. That's right, the new decade may be here, but we're winding back the clock on the whirlwind year that was 2019, bringing you some of our highlights which feature many familiar faces…
As if that wasn't enough, we've got all the absolute best in New Year beauty, fashion, lifestyle and hair, as well as your essential guide to the page-turning reads and the sensational new shows set to rescue you from the January blues.
Priced at just €2.20 – you won't want to miss the latest issue of VIP Magazine, available in stores right now!