View this post on Instagram
It's been a hectic day for Maura Higgins' as she was announced as Love Island USA's new social ambassador. But that's not Maura's only news as her romance with Hollywood stuntman Bobby Holland Hanton has been confirmed.
The pair were spotted getting cosy in May, and speculation has been rife since then.
But now it seems fans have an official confirmation! As Bobby shared a snap of the pair holding hands on his Instagram story.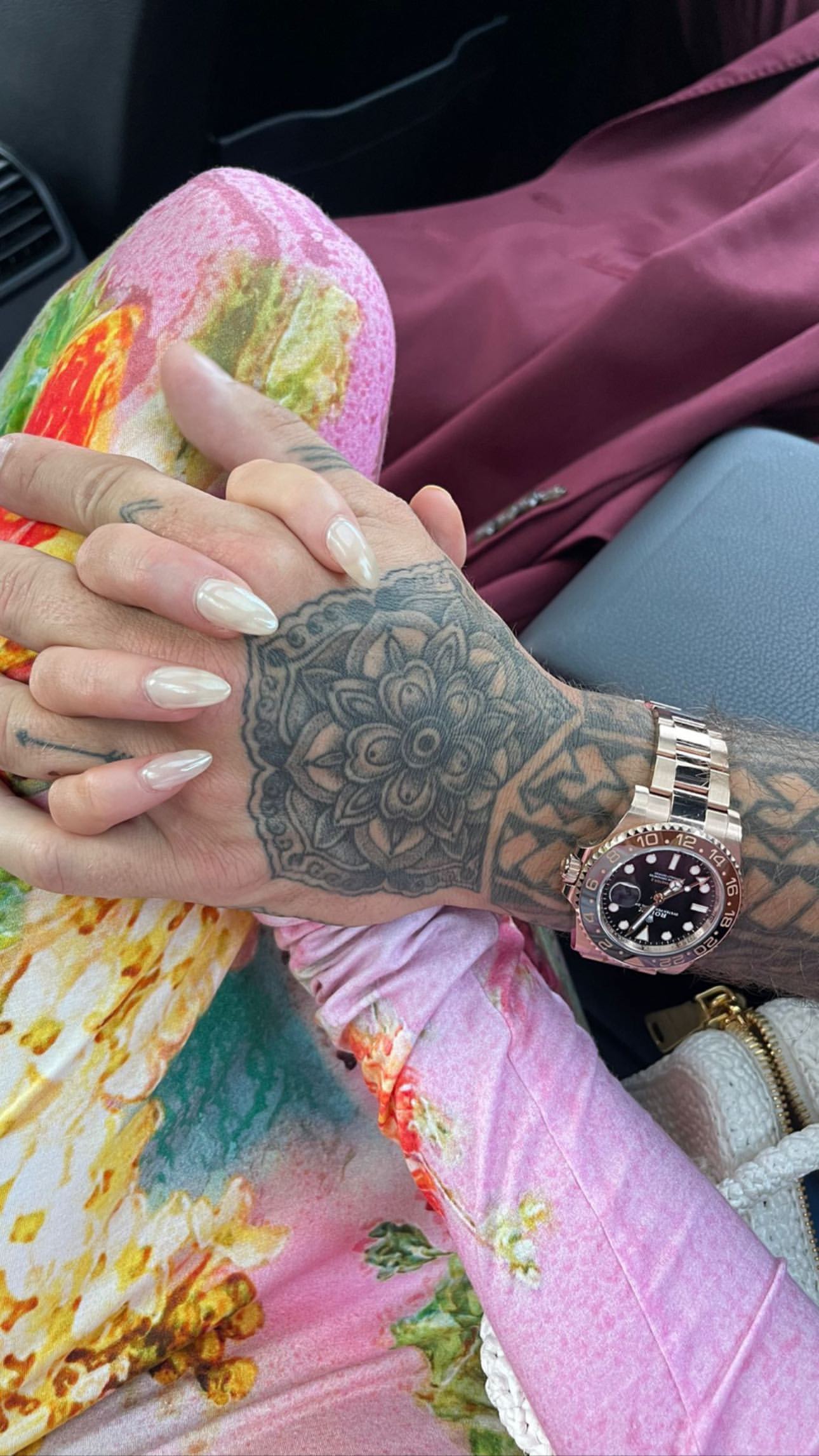 While their faces aren't shown, the dress should be familiar as it is the same one Maura wore as Love Island USA announced she was joining the team.
39-year-old Bobby is no stranger to the limelight, as he works as a stuntman in Hollywood films. Acting as a body double for the likes of Daniel Craig, Henry Cavill, and Chris Hemsworth.
Prior to finding a career as a stuntman, the English lad was a semi-professional footballer for Fareham Town FC, and model.
The couple have been spotted enjoying themselves around London, and even holidayed together in Ibiza in June.
Bobby is based in London, and it seems Maura's new job on Love Island USA will see her living in Fiji, where the show's villa is located.
While flying over to work on the series, she shared a snap from her plane's window along with the caption: "Bye bye London… for a long time".
Sharing her excitement at joining Love Island USA, the Longford native wrote: "I'M BACK!!!!!!!!! Bringing you all the behind the scenes gossip live from Fiji."
However, based on his Instagram post, it seems the pair will be making it work despite the distance.