Maura Higgins is taking her love life into the public eye, after her romance with Hollywood stuntman Bobby Holland Hanton was confirmed. 
The couple have been spotted enjoying themselves around London since May, and even holidayed together in Ibiza in June. But their connection was confirmed on Friday as Maura was announced as Love Island USA's new social ambassador.
As Bobby shared a snap of the pair holding hands on his Instagram story. While their faces aren't shown, the dress should be familiar as it is the same one Maura wore as Love Island USA announced she was joining the team.
And now the Longford lady is making her feelings known!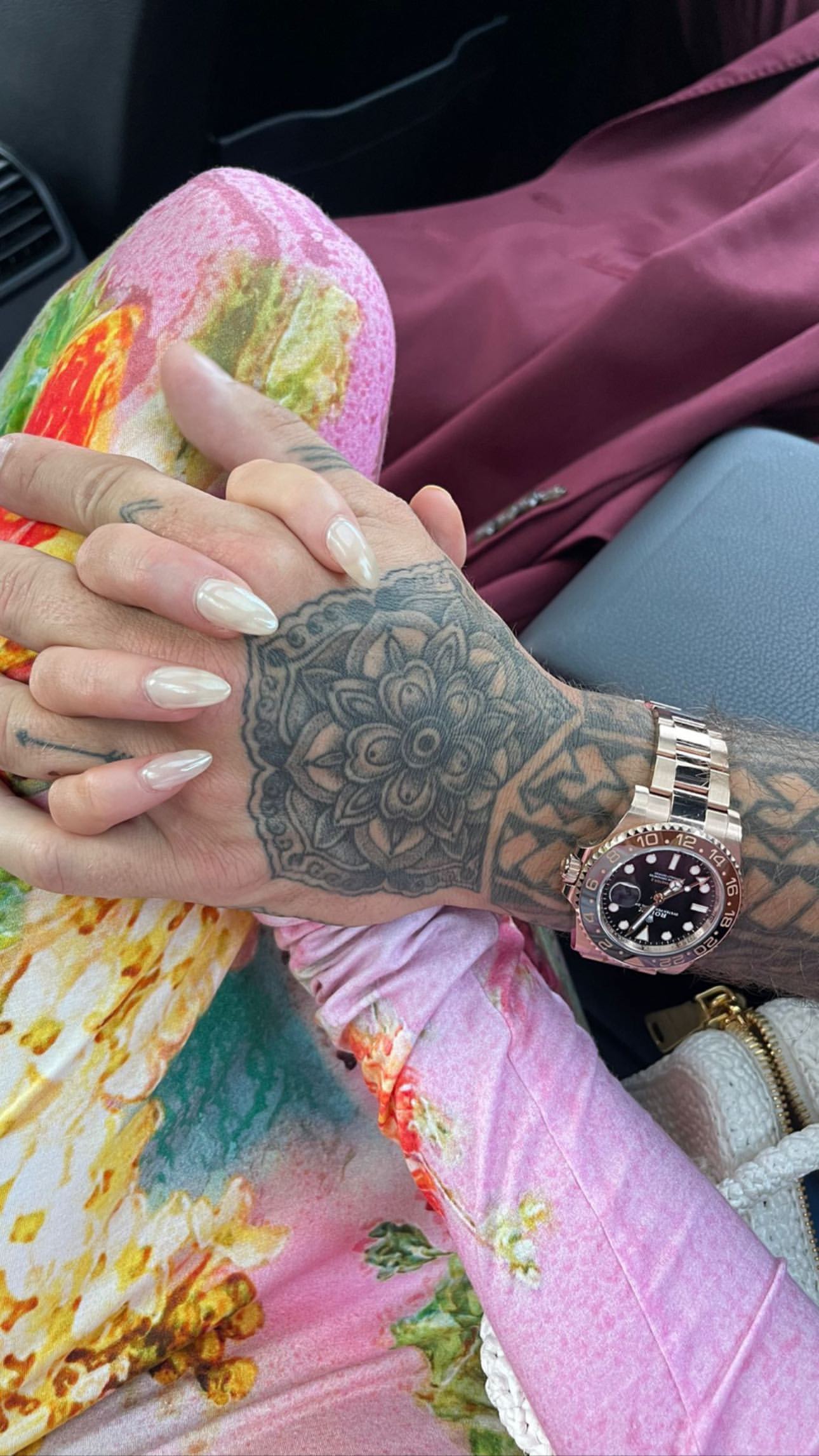 Over the weekend, Bobby shared a snap of himself, as he attended the London premiere of Cillian Murphy's latest film, Oppenheimer.
The former pro-footballer and model looked dapper in a blue suit paired with a white t-shirt. And Maura clearly agreed as she commented: "Fit" with a winking emoji under his post.
With Bobby responding: "get your team to text my team and let's try and connect maybe over zoom?" with laughing emojis.
View this post on Instagram
Bobby is based in London, and it seems Maura's new job on Love Island USA will see her living in Fiji, where the show's villa is located.
While flying over to work on the series, she shared a snap from her plane's window along with the caption: "Bye bye London… for a long time".
Sharing her excitement at joining Love Island USA, the Longford native wrote: "I'M BACK!!!!!!!!! Bringing you all the behind the scenes gossip live from Fiji."
However, judging by their comments, it seems the pair will be making it work despite the distance.