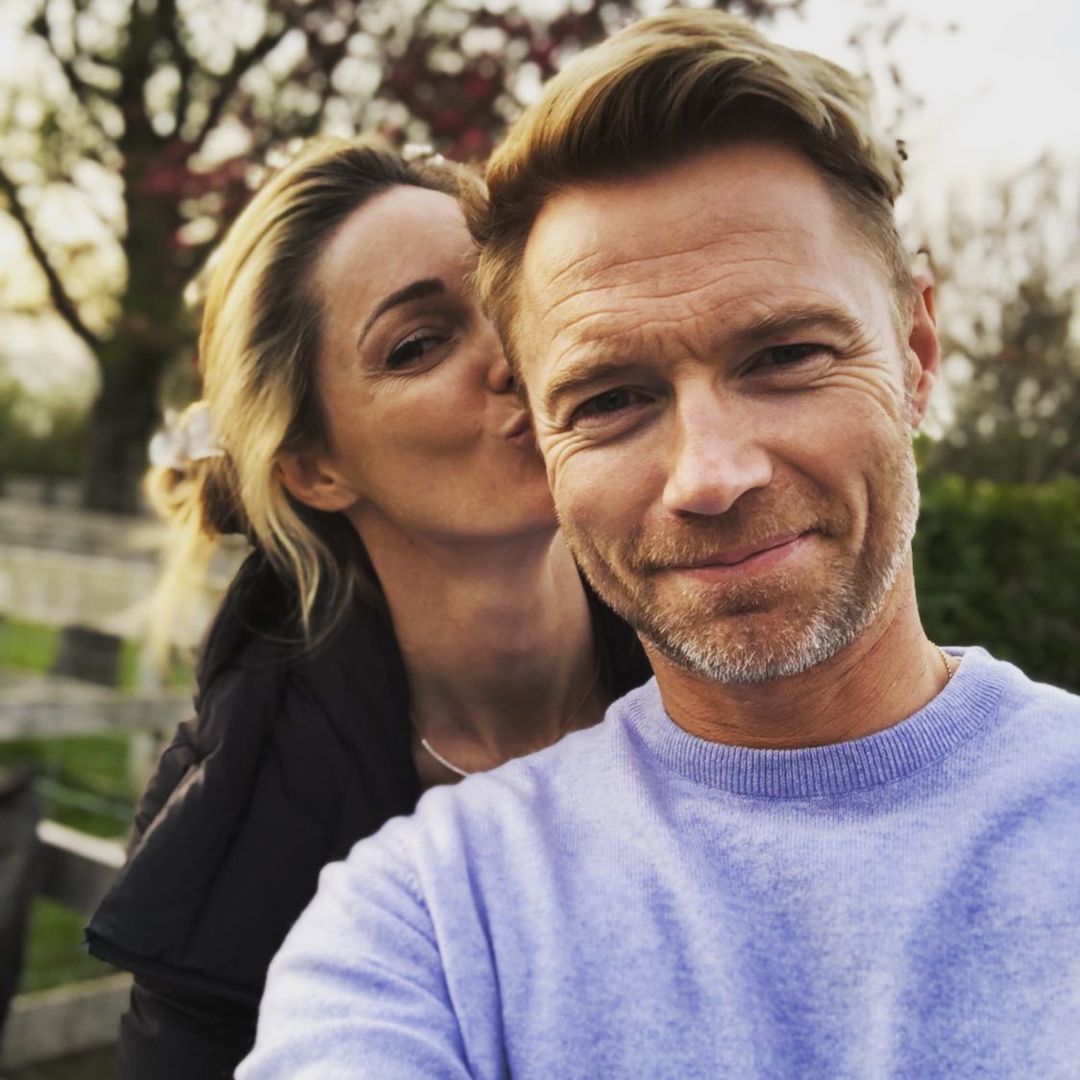 Storm and Ronan Keating have given us a glimpse inside their newly completed home and it was a massive project for the pair. They purchased the site back in 2018, only to discover that the existing house was severely damaged, meaning their renovation plans would now be a lot more work.
But, their new home is now almost complete, and the proud couple seem excited to finally be showing it off. The former Boyzone star and his model wife went for a modern minimalist approach for their interior design with a gorgeous all-white kitchen has a stunning marble island topped with brass ceiling lamps, which sits across from their sleek white units.
But hands down, the most impressive feature is their glass panelling which provides an absolutely stunning view of the rural surroundings.
While their home is amazingly beautiful, it was an extremely tough journey to get to this point as Storm revealed in an emotional Instagram post, back in August 2021.
The Australian model shared, "My bones ache from labour; my throat is course from construction dust; my eyes burn from over tiredness; and my heart hurts for all the hours I don't get to spend with my children, stepchildren, husband, family, friends & importantly myself"
"BUT I will not give up. I will get this house built & finally move my family into their home after what has already been over 5 years"
Storm even had to don construction gear herself, say that after facing too many financial losses after 'trusting the wrong people' so she took the construction work into her own hands.
"If you didn't catch my post a few weeks back with my welding gear on… well our family have had a tough run of it these last number of years."
"Now we're building the house ourselves and it's me who is the main contractor. First step was ripping down walls/ ceilings/ ext facade/ insulation & remediation works etc"
But no matter how grim the situation was, the mum of two never gave up. Saying, "Despite the massive back foot and the huge financial losses, we didn't give up and we are now on the home straight to finishing an ultra-contemporary ZERO CARBON house for our family to call home for what will most likely be, the rest of our days."
"Motto of the story – most things take hard work and perseverance. When life throws you lemons, dust yourself off and make some sh*t hot lemonade. Better still… then sell it and make a profit"
"The profit in our picture won't be financial, but it will be the feeling of knowing we did it and by rolling up our sleeves and getting our hands dirty. We have literally poured out heart, sweat and tears into our family home and we didn't let them break us."
And now all their hard work has paid off, and the Keating official has a rural sanctuary to call home and raise their children Cooper and Coco.
Words by Slaine McKenna