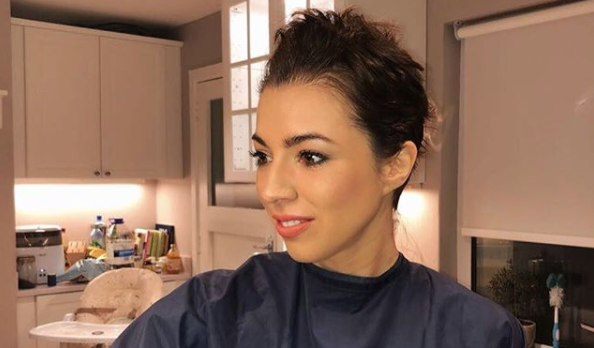 Georgie Crawford continues to bravely share her cancer journey on social media this week and has shared an update on her condition.
The Spin 1038 editor took to Instagram today to reveal that she is finished her 6 weeks of AC Chemotherapy (which is a combination of two chemotherapy drugs) and will move onto an 'easier' type of chemo.
The radio star revealed she will be undergoing the new chemotherapy for the next 12 weeks.
In the post, she shared a beautiful photo and video of her daughter Pia along with a photo of her medical treatment.
She said: "My last AC done and dusted! Onto an 'easier' chemo next for 12 weeks. I never thought I'd be finished with the AC but time just keeps on ticking. It's taken every bit of mental and physical strength I had to get me through the last 6 weeks but I got there in the end,"
Remaining optimistic as ever she added: "Please god I'll be on a beach with my pixie cut and a sangria before I know it."
She received a huge volume of support from friends and fans in the comments.
"Your AMAZING keep going you can do it. Feel so proud of yourself Georgie such a huge inspiration to us all and to your beautiful daughter Pia," said @blondebreige.
TV presenter Diana Bunici added: "You're doing amazing Georgie, stay strong xxx your baby is adorable! That smile!"