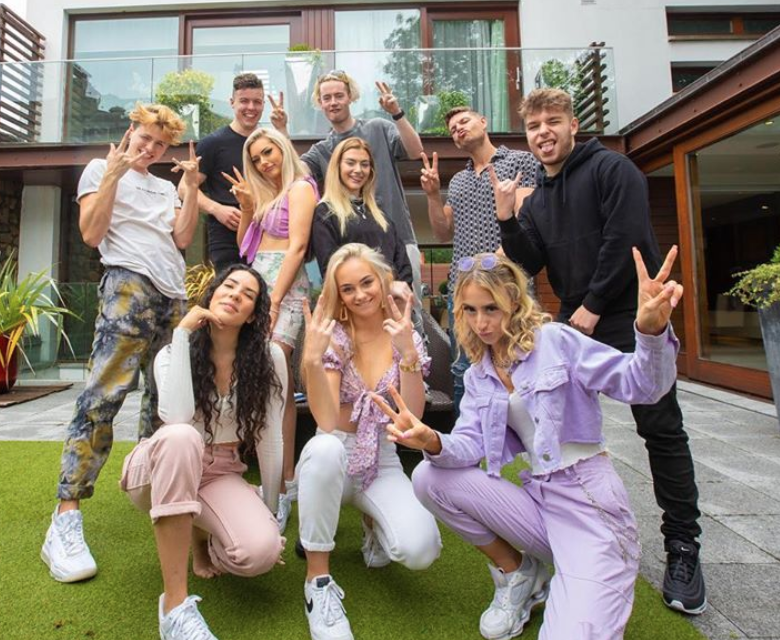 Need some catching up on exactly what The Goat House is? You've probably heard of content houses in the US like The Hype House and The Sway House.
If you haven't, basically these houses are home to multiple creators who all live and make videos together. They have been launch pads for some of the biggest creators on the app such as Charli D'amelio, who has 83.4 million followers on TikTok, and Addison Rae who has 58.8M.
Now, Ireland has jumped on the trend. The GOAT House Dublin will become home to ten creators who will be filming and living together for the next while.
The members include Shauna Davitt, Andrea and Lewis, Leila Ecker, Ryan Mar, Lauren Whelan, Thomas Arnold and Jake Browne.
Between them all, they have a combined following of over nine million, so who exactly are they?
Shauna Davitt
View this post on Instagram
Shauna is 18, from Wexford and has an impressive 350 thousand followers on Tik Tok. Apparently her parents are super supportive of her Tik Tok fame.
She also has a sizeable Instagram following of over 37k.
Andrea and Lewis
View this post on Instagram
Andrea and Lewis are the only couple in The Goat House (at the moment anyway). They began a long term relationship back in 2019,  as Andrea is from Puerto Rico and Lewis is from Ireland.
Lewis is 22 and previously had a modelling career which began when he was 17. Andrea is 20 and also dabbled in both modelling and acting when she was younger.
The couple now both live in Dublin and have over 243k followers on Instagram and an insane 5 million Tik Tok followers. They also have their own range of merch.
Leila Ecker
View this post on Instagram
Leila Ecker is 19 and was originally known on Tik Tok for her impressive nail art posts.
Now she does a bit of everything dancing, lip syncing and boasts almost 450k followers on Tik Tok and 17k on Instagram.
Ryan Mar
View this post on Instagram
Ryan is well known on Tik Tok for his comedy sketches (his most recent back to school ones are hilarious).
He's amassed 200 thousand Tik Tok followers as well as 25k on Instagram.
Lauren Whelan
View this post on Instagram
Lauren Whelan is 18 year old from Carlow and has shared that she is in the house Mon-Fri, and travelling home to her parents at the weekends.
Lauren's got 330 thousand Tik Tok followers and 32k on Instagram.
Thomas Arnold
View this post on Instagram
Thomas is one of the founders of The Goat House and also seems to be the biggest prankster. Just one look at his Tik Tok (where he has 47k followers) sees him dressed as Batman running through his college lectures.
Jake Browne
View this post on Instagram
Jake Browne is better known for his video shooting skills, as he only just set up a Tik Tok since arriving at The Goat House.
As he is one of the founders of the project he has worked with some of the best brands in the biz including Chanel, Jaguar, Range Rover and Samsung.