Ah, this beautiful photoshoot of some of our favourite Irish influencers in their favourite Skechers, takes us back down memory lane to our early teens when in order to have the coolest footwear, we needed, that's right NEEDED to get our mitts on a pair of trainers by Skechers.
Back then it was all about the chunky trainer. If we remember correctly ours were pink with a spritz of glitter and my god we loved them. 20 years on? Well, our and everyone else's love for Skechers has continued to grow alongside their constant evolution of their styles that always manage to perfect the trend of the moment while staying true to their heritage.
Their latest offerings are the perfect mix of classic, simple, staple pairs in neutral and pastel tones. These are ideal to weave into your day wardrobe or to opt to work up a sweat in absolute style. And of course their famous chunky trainers that have us all nostalgic for that nineties footwear remains.
UNO
Classic air cushioned style meets updated comfort in the SKECHER Street Uno – Stand on Air shoe. Smooth leather-textured synthetic upper in a lace up classic fashion sneaker with stitching and perforation accents. Air Cooled Memory Foam insole, visible air cushioned midsole.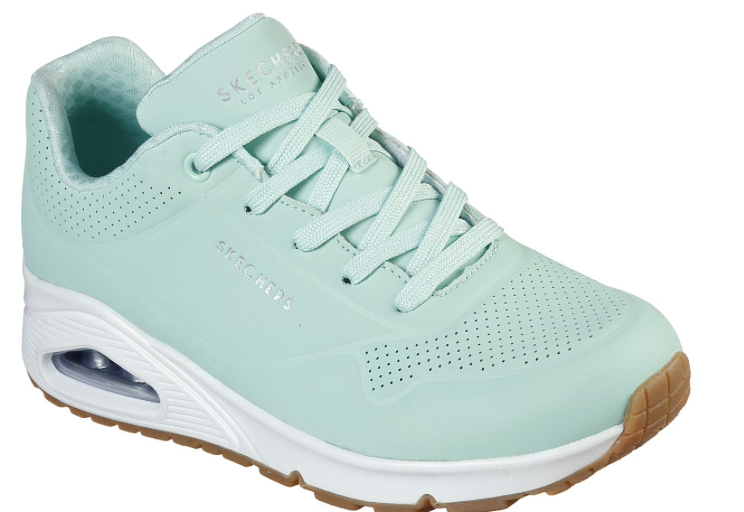 ROVINA
A fresh clean look with added comfort and texture detail comes in the SKECHER Street Rovina – Clean Sheen shoe. Smooth synthetic, patent and woven mesh fabric upper in a lace up casual fashion chunky platform sneaker with stitching and overlay accents. Sculpted Rovina midsole, Air Cooled Memory Foam insole.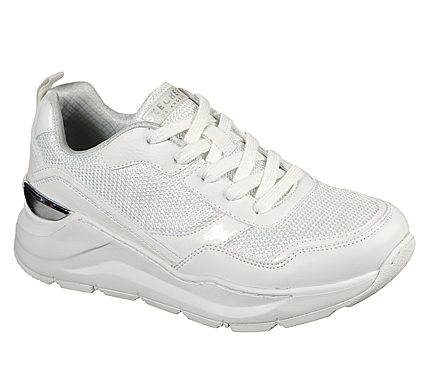 For the ultimate cool, why not pair yours with a summer dress the next time you have a socially distanced get-together a la Kelly Fitzsimons and her daughter Ella May. (Yes, you'll be delighted to know that they have equally fabulous styles to cater for all the family!) And with so many Irish influencers making Skechers their go-to brand we suggest you make selection as soon as you can as they are sure to fly out the door.
Take your inspiration from some of the fabulous Irish influencers who we asked to share their favourite pairs and how they would style them!
Kelly (@MissEllaMayAndMommy) tells us, "Ella May is wearing the 'Street Status' these are the coolest shoes around fashionable and comfortable too.
"I am wearing the 'Rovina'. I love the platform sole on them. I picked these because they go with everything and they are so comfortable. Style and comfort is key!"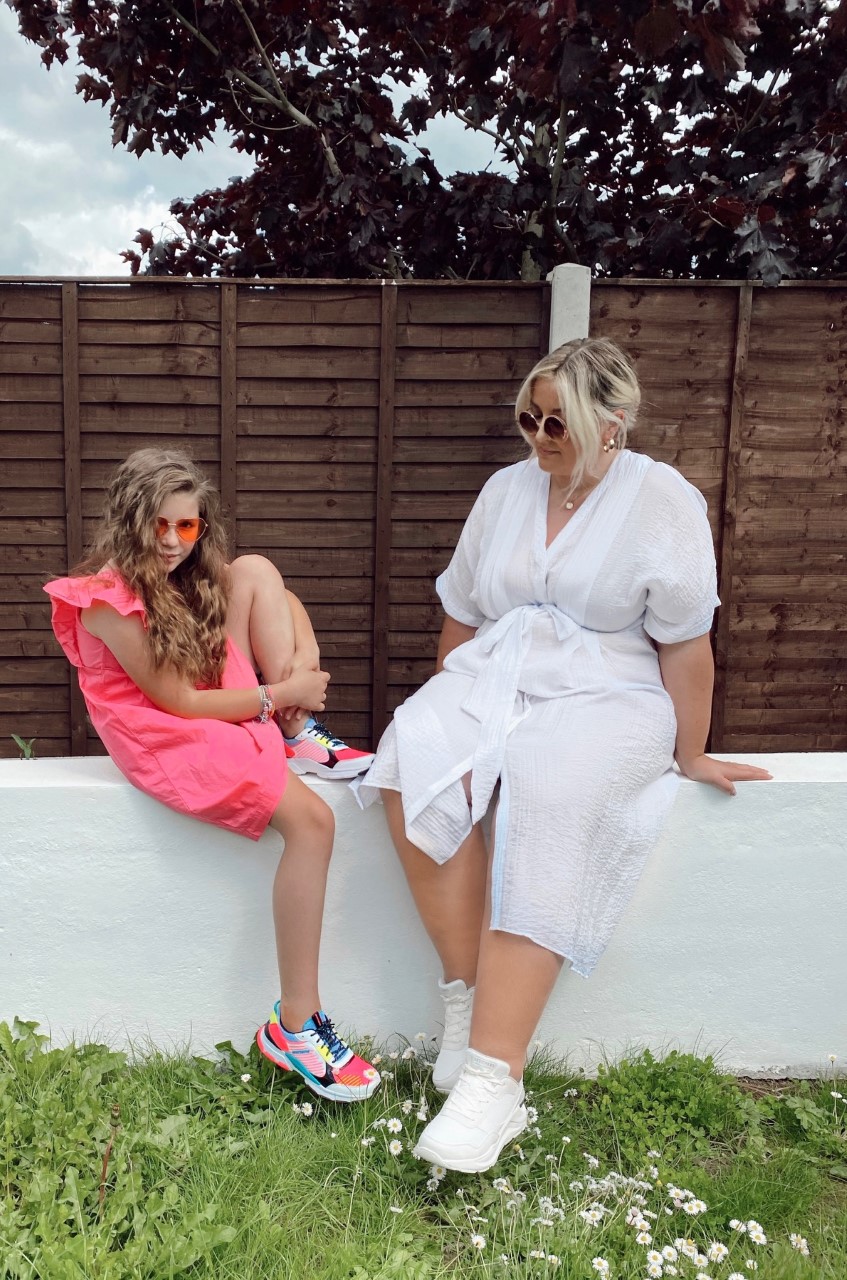 Influencer Shauna Doyle (@ShaunaDoyle.x) says, "I love Skechers because of how stylish and comfy they are. I wear my Uno runners with everything from tracksuits to dresses and jeans.
"Plus, I have the Skechers boots for winter too. They are brilliant. They give a badass biker look while feeling like slippers on your feet! It's a win win."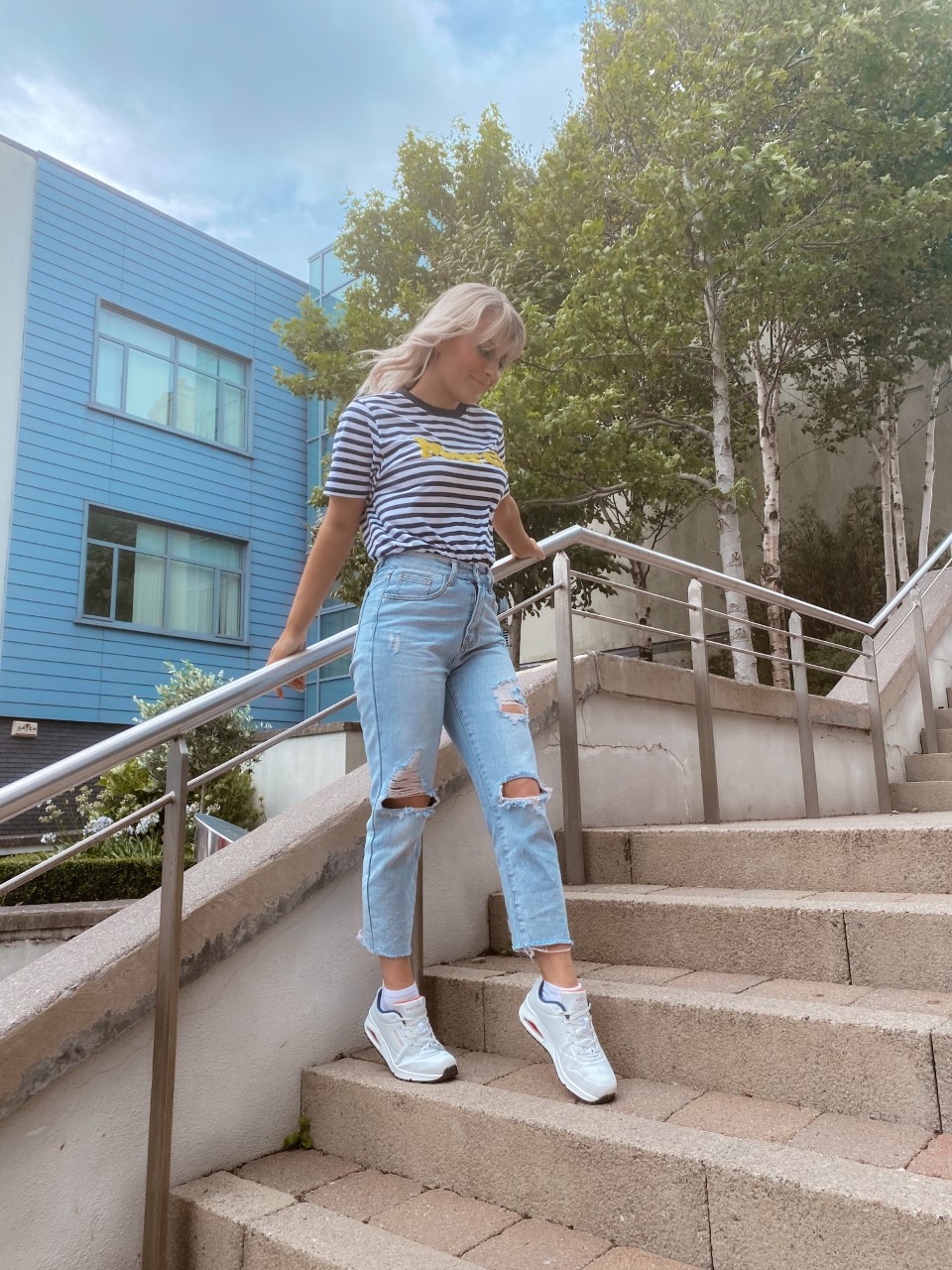 Stephy, AKA @Stephstyleguide adds, "Well, the reason I love Skechers shoes is because they are comfortable, cute and stylish. I could wear them daily and the colours reflect my personality."
Skechers really are masters of comfort, design flair and making an impact. Available at Skechers.com and Skechers stores, their exquisitely designed sneakers blend cutting-edge detailing with the highest quality materials resulting in comfort and of course, most importantly style.
VIP Promotion