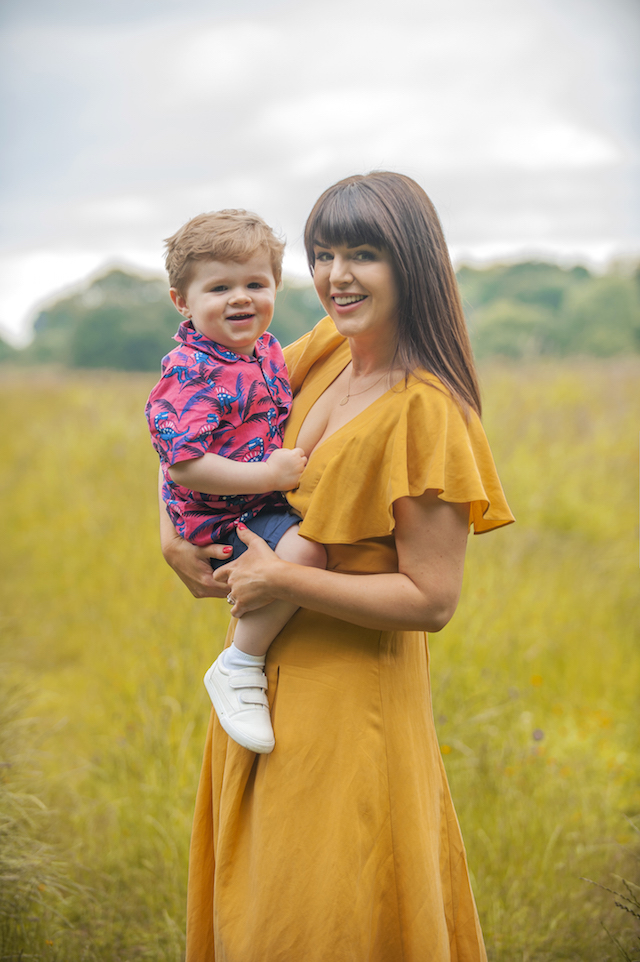 There is so much we could learn from Síle Seoige. Not least her ability to see the glass as full, always. Take our stunning shoot in the picturesque Castletown House in Celbridge for example. The day it was set to take place turned into a literal washout with the Irish "summer" raging its worst, meaning we had to postpone it to the following morning.
And it was Síle herself who made the call, even though it would mean upending her day's plans once again, juggling little Cathal, her busy schedule and everything in between one day later than expected. And did she mind? Not at all. In her textbook chilled manner she just handled it like a pro. Which after 20 years working in the media industry as she has, and in more recent times as a wellness guru empowering women across the country through her writing, and involvement at events and workshops like BEO Wellness and Soul Space, it really should be of no surprise to us.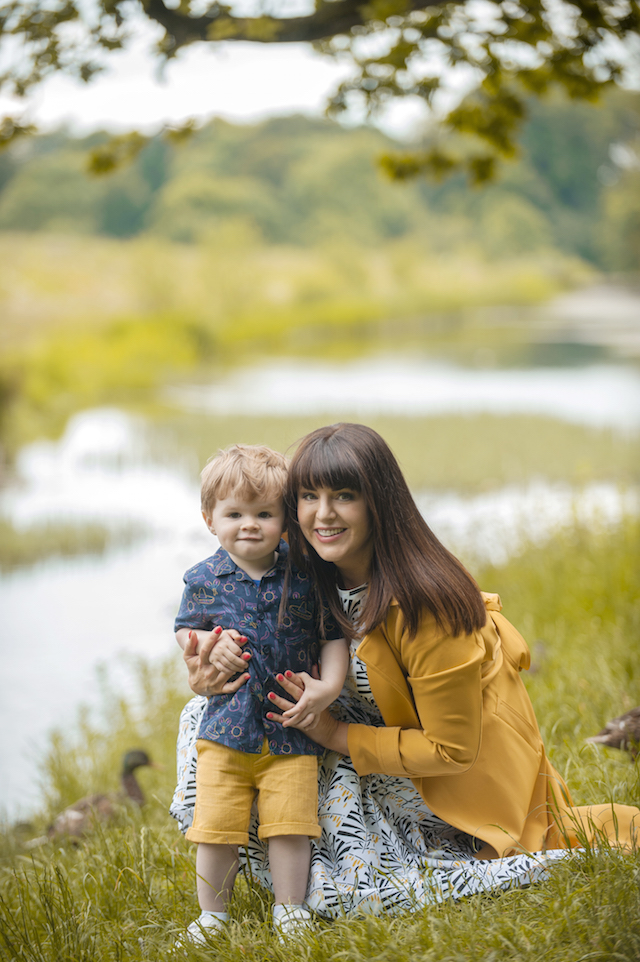 So it was a 6am call-time of a Tuesday for Síle and she sailed through it like a dream, keen to just get the job done. What a woman. And so on a gorgeous morning we fed some ducks with little Cathal, and a doting Damien (Síle's fiancé) helping out, and in between all the chats and laughs our fabulous photographer Lili Forberg got some of the beautiful shots you see before you.
After that little Cathal was whipped away, for a nap, and we got down to business with Síle, chatting all things motherhood, wellness, minding ourselves and how through the most difficult of harrowing of circumstances Síle has blossomed into the gorgeous woman we see today. And as for turning 40? "I couldn't be happier," says Síle. "Ageing is a privilege after all."
Síle, this is Cathal's second photoshoot for VIP…he must be an old hand at this stage?
[Laughs] Ah he is!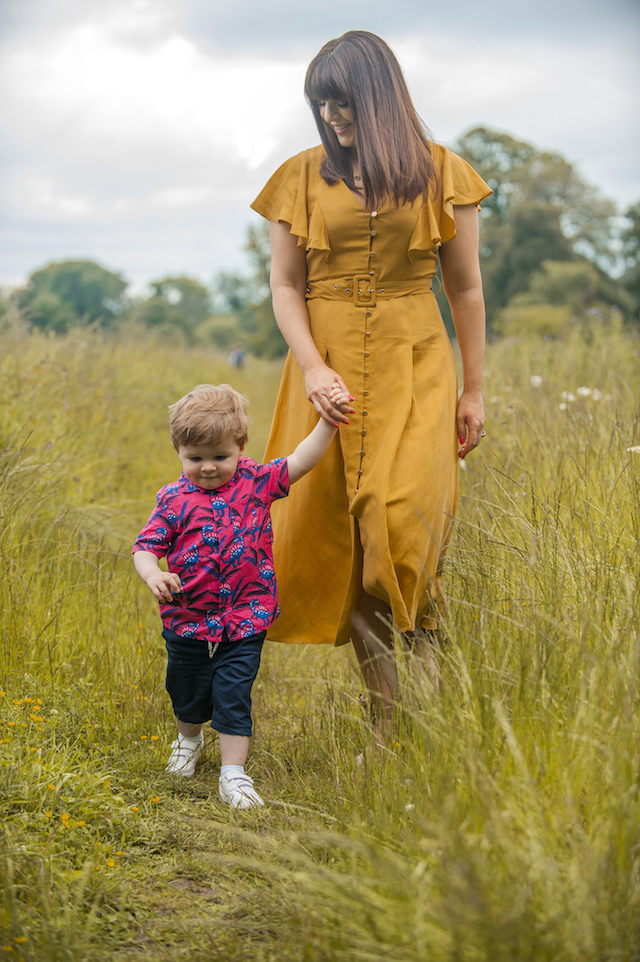 It's been two years since he came along and turned your world upside down. Could you ever have expected the joy he would bring?
No. I suppose, it's like all things, until you experience it first hand there is no comparison. It's wonderful to see his personality come to the fore and see his different traits and the humour, he is great craic; he is a little messer. He loves laughing and he loves making people laugh. It's fantastic to watch this little being discover all these new things. I'm just along for the journey, to guide him as best I can and allow him to be himself. And we're really lucky… I think all you want for your child is for them to be happy and content and he seems to be those things so we have struck gold. And really as long as they're well anything else is a bonus.
Is motherhood easier or harder than you thought it would be?
It is at times a bit challenging but I have to say this is a gorgeous age. He is just very easy to manage and the chatting out of him is just divine. It's all about being mindful as well, that there is little ears listening, they're like sponges so we have to be careful. That brain is firing, it's incredible… his development, it is phenomenal stuff.
And when it comes to the more trying moments… what advice would you give?
Like all things, I don't think there is a one size fits all for anyone or for any one situation. I would have spoken about it in the sense that I had the dream birth experience and then I had a tough old time with breastfeeding. Even though I had a natural birth and what people would have described as the perfect scenario I still had my own struggles then after it. Is it harder than I thought? I suppose it is different. I also think that us as people, we are incredibly resilient and adaptable. And we're wired biologically, the maternal instinct and all that stuff does kick in. There's so many different things at play and I think in those early days of motherhood you just have to take it a day at a time. There are days that will be good and days that will be tough and it is about minding yourself and your little one.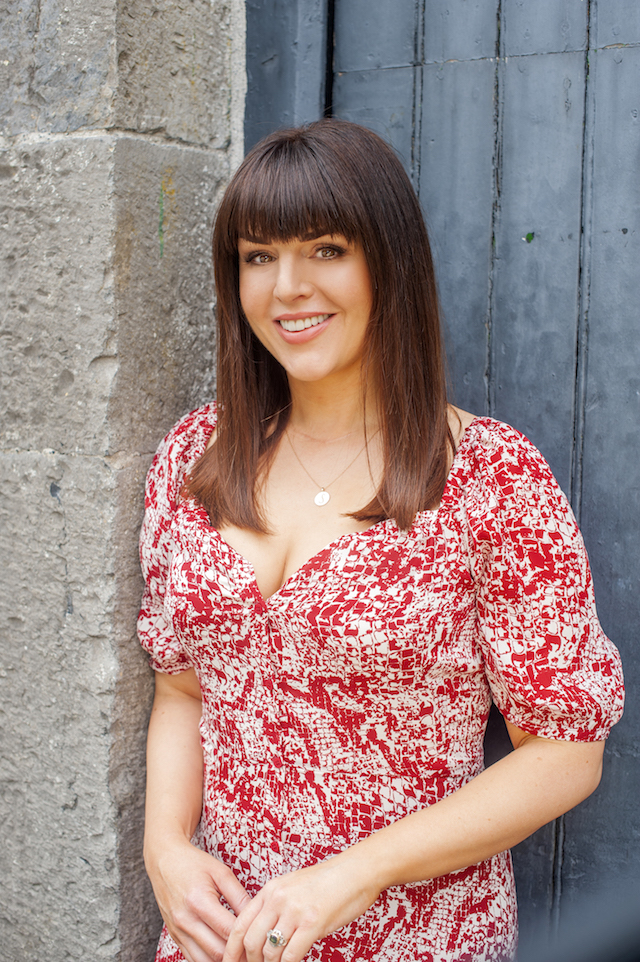 Your positivity just radiates…is this something that you really have to work at?
Yes. Absolutely. For me I think the word positivity is a funny one…. people can get a little awkward when they hear it. I am a bit of a paradox…like most people I can be a bit contradictory, I am a realist but I am also a big believer in the power of being positive because I have seen evidence of it in my own life when I was faced with illness or challenges on a personal level. Some days you just have to pull the duvet over and feel sorry for yourself but there comes a time where you have to just give yourself a gentle kick of, 'C'mon you're doing better than you think.' The second you have a real shift in your thinking, it has a big and positive impact on your body and on how you think and how you feel.
Was there a time this really rang true for you?
I suppose I really put it into action at different points in my life, but especially when it came to going into labour with Cathal. Early in my pregnancy I didn't think I would be able to have a natural birth but I really embraced affirmations and I was doing my homework. I was pouring positivity into my mind. So when it came to going into labour I was lucky that everything had aligned right for me. I really believe it was because I put the work into actually doing the affirmations over and over. 'I trust my body I believe I can do this.'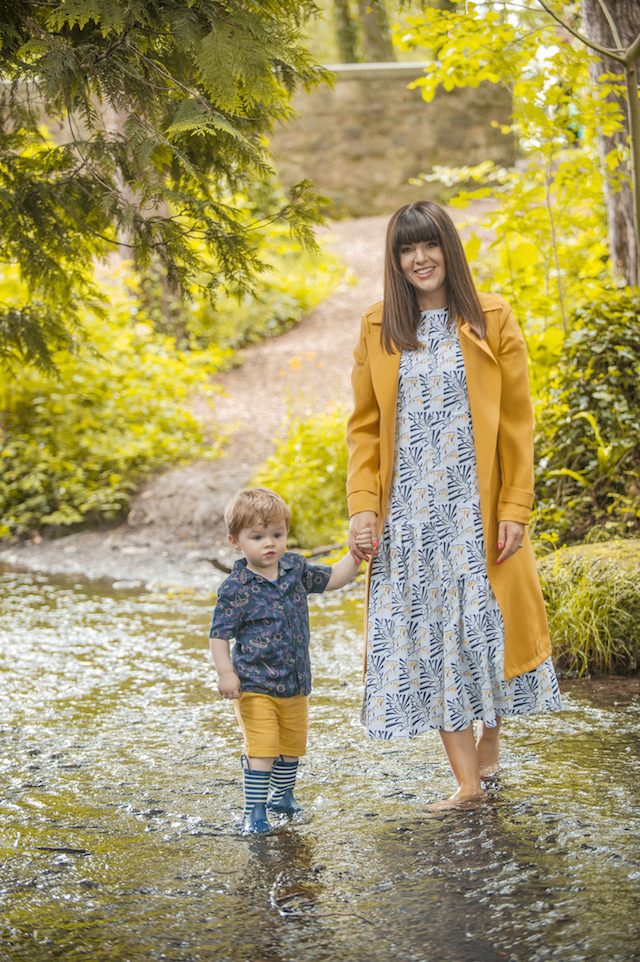 And there are scientific studies to back this up, aren't there?
There are so many studies on brain power. We, as humans are walking around in the greatest machines we will ever own and yet we are still only tapping into such a small percentage of what is available to us. So our subconscious mind is a very powerful thing and meditation and affirmation is so important. I am still a work in progress – and I will be for the rest of my days – but I think becoming more mindful of how we speak to ourselves, what message we are feeding ourselves is important because whatever the mind believes, the body will believe.
It's important for us to set this example for our children as well, do you believe?
Yes. Ultimately I want to be a better guide for my son. Sometimes I catch myself on things and I think, 'Would I like him to speak that way or say those things?' No. There is so much kindness in people and if we could just go towards that more and more so much good can come from it.
But it isn't always easy, especially when life throws us bumps in the road. One of our all-time favourite podcasts How To Fail with UK based journalist and author Elizabeth Day addresses how these bumps can shape us into who we are today… is there a failure that you think has shaped you?
There have been so many moments and things that at the time I really felt they went wrong but actually inadvertently they led me to where I was meant to go. Knowing this has given me huge comfort, when faced with a challenge or an experience that there is always goodness around the corner. This might be a weird concept for most people and it is not always easy to accept when you're in it but I do believe that everything works out the way it is meant to happen. There's a lovely quote, 'Don't think you have lost time, everything that you have experienced, the good, the bad and the in between, everything has happened the way it's meant to so that you are exactly where you need to be.' So the stuff that didn't go right, I try to accept them as part of my life plan, as divine timing.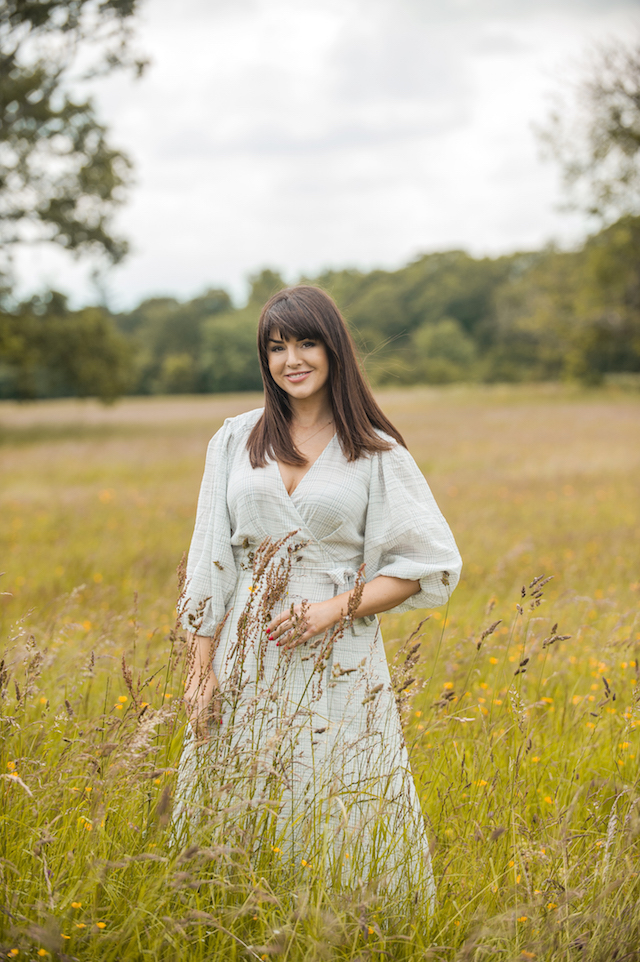 We love this message Síle. On that gratitude-hued note what is next for you in terms of career? We could definitely see you with your own podcast?
I have been asked about doing my own podcast or to record guided meditations for some time now; it seems to happen after every BEO event especially. So I am currently working on a podcast series that will be launched in the autumn. It has taken time for me to get to the place where I am comfortable and confident enough, to truly do what I want to do and what I feel I am meant to be doing; having meaningful conversations with people across many fields, that I hope people will find both useful and entertaining. And essentially I want to help empower people to be their true selves. I am also really looking forward to being a Judge for The Ladies Day best-dressed completion at the Galway Races. I have lot's of BEO events to look forward to and I will be speaking at Gerry Hussey's Soul Space – The Experience in September so it's all go… but bring it on!
And you also have your sister Gráinne's wedding to look forward to in December… might this spark wedding plans for you?
I am delighted for her. It will be a beautiful day. For us? The genuine answer to that is it's not something that we are thinking of at the moment. I genuinely didn't think that we would get engaged at all, we are very much committed to each other and we knew fairly early on that there was something special there, and then we were lucky enough that Cathal was destined to come into our lives. We have spoken about "at some point" kind of thing but when that is I don't know. I just presumed we would bypass the engagement and get married at some point but now that we are I am so glad that it happened the way it has. It's not something that's on our radar right now… but I suppose as long as I'm married by the time I am 50! Our focus is on Cathal and us as a family… it will happen but I just don't know when.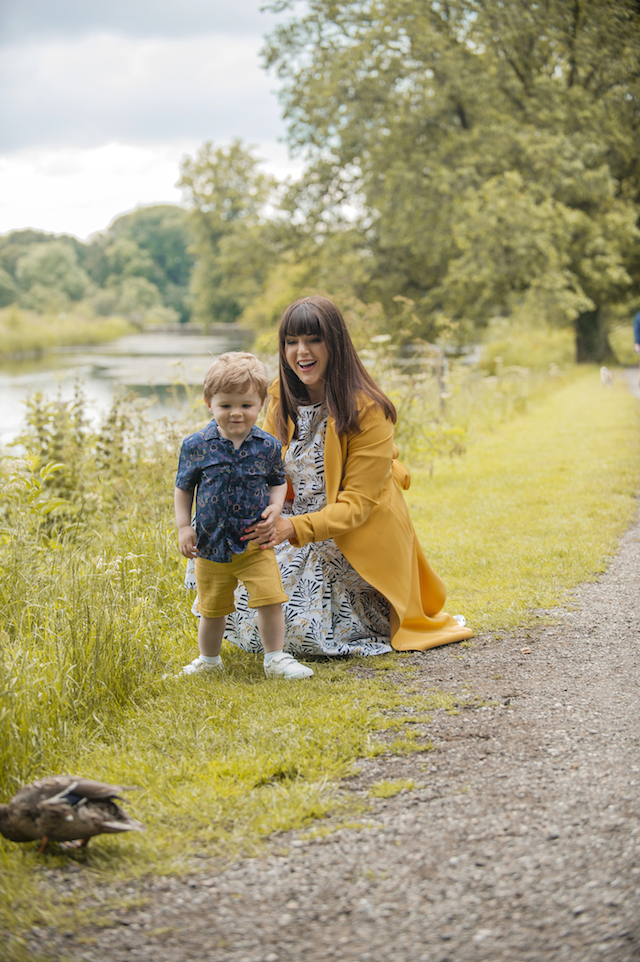 And when it comes to wellness you have been and will be spreading those good vibes at BEO wellness events. We love the vibe of BEO, it seems like a wall of women just out supporting one another.
BEO is about taking a day out for you that is just to check in with yourself and ask, 'Am I where I want to be in my life? And if I am not, what can I do to help me live a more content life?' For me, I share a bit about myself in the hope that if there is somebody in the room who is going through a tough time they will know they are not alone. I remember talking about when I had cancer and being in a completely different position in my life. Years on I am so much more happier with the person looking back at me in the mirror than I was then.
That is something that we as women really struggle with? To be vulnerable and show our worst is not easy.
It's not easy to do and I think once you go on that path it can be challenging and emotional, but it can be very rewarding. I do my meditations to allow people to check in with themselves and appreciate that even though we might think there is a lot of struggle, when we actually focus on what we have, we realise we are very lucky. Even if you are in a tough situation or have difficulty at work or difficultly with friendships or a relationship… if you focus on the good you will feel better.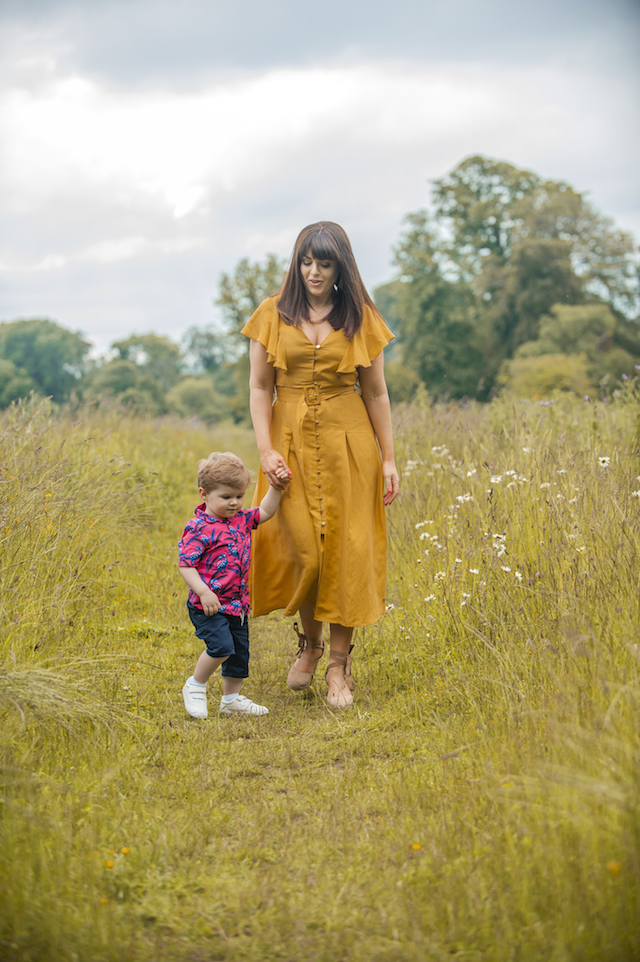 You have lent your voice to many issues and heartbreaking moments that have affected you personally. A lot of women will relate and be grateful to see you do this.
I suppose I trust that allowing yourself to be vulnerable is a strength and it helps you first and foremost but also I think when you show your own vulnerabilities you give permission as it were to others to own their own vulnerabilities too. I would feel like a fraud if I wasn't following through with my message of 'owning where you're at.'
You did this speaking about miscarriage which was of course an incredibly brave thing to do.
I have no regrets about speaking about my miscarriage publicly because I know that fundamentally it helped me to lift the feeling of shame or all these horribly negative emotions that initially came to mind. The second I spoke about miscarriage openly they all just disappeared because I had so many women and men reach out to me and say, 'I've been there'. Speaking openly about our pain is not everybody's safe place but for me it felt like a very natural thing to do.
Do you think this is something you have learned as you have grown older?
Definitely. I am very fortunate that cancer became a sort of gift to my life. I know that can be a difficult sentence for those who are going through it, or for those who have lost people to cancer but I can only speak from personal experience because I came out the other side of it. It allowed me to cut through so many layers of nonsense in my own life and see what's important.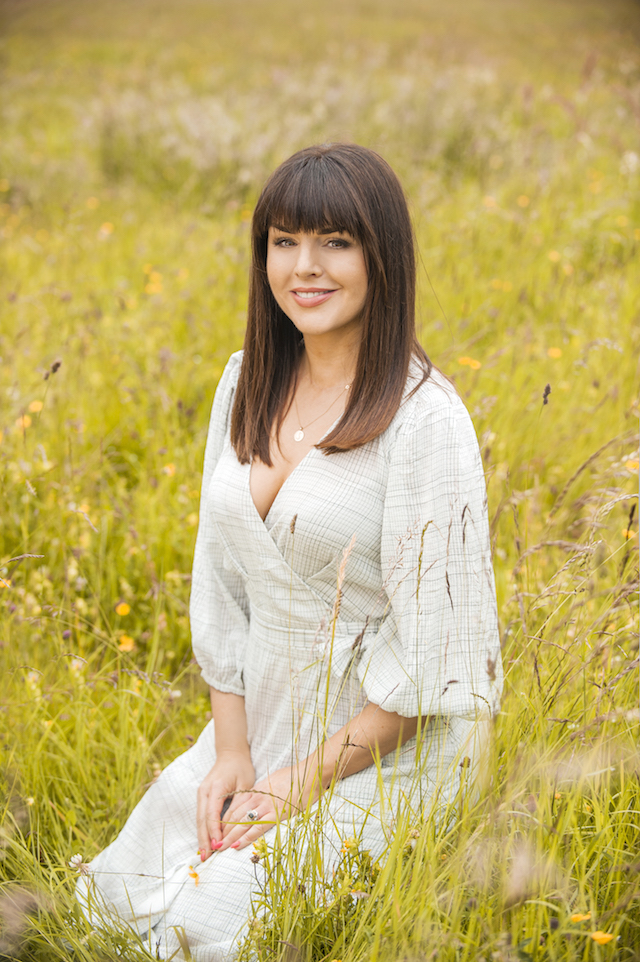 There is still such an obsession with ageing or we should say, trying not to! And yet, at 40, you are perhaps the happiest we have ever seen you?
I am. I felt so positive about turning forty. People were warning me, "Oh you will have a freak out" and I didn't and I haven't and I really don't think I will. I feel like it's a privilege to age and to celebrate every birthday. It is denied to so many people so why would I be complaining? Amn't I bloody lucky to be alive? Yes, my arse might not be as toned as it was in my twenties but so what? I am far more comfortable in my skin than I ever was in my twenties. I am softer around the edges and I have more lines, but I appreciate everything so much more. I wish I had that appreciation in my twenties but look that's the nature of life, I suppose.
Hear, hear. As a mum, do you think children can be the greatest teachers when it comes to life lessons?
Cathal has become our greatest teacher, and I think a lot of parents would feel this about their kids. We have a trampoline out the back and we were lying on it looking up at the clouds and I was like, 'I cannot remember the last time I did this'. They're like little Zen masters, their natural instinct is towards being present, aware and mindful, so he's really helped me, just to chill and appreciate the little things. Even just at home at the weekend, he was paddling in the water with us and it was so lovely, so simple, it's those things that are magic.
Interview: Elle Gordon 
Photography: Lili Forberg 
Styling: Megan Fox
Make-up: Lisa Smyth 
Hair: Nicola Dooley, Chocolate Fringe Hair Salon
Shot on location at Castletown, Celbridge, Co. Kildare