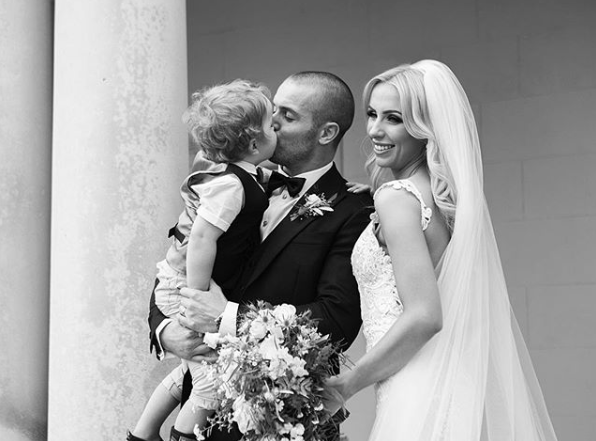 Rosie Connolly Quinn has shared an emotional look back at her wedding day as she celebrates her one year anniversary with husband Paul.
The top blogger, who welcomed her second child back in March, married her long term love in a beautiful ceremony in Carton House Co. Kildare a year ago – and is taking a trip down memory lane!
The 28-year-old took to Instagram to share the beautiful video, showing the celebrations and emotions of the day with family, friends and her adorable son, Harry."
For the day that's in it…" she captioned the sweet throwback."A little snippet from our wedding video. One year married and the happiest I've ever been in life..
"I've got my incredible husband and my two beautiful children… we're healthy and happy, so in my eyes I've truly got it all and couldn't be more grateful!
My heart is full."The stunning mama recently opened up about adjusting to life with two kids, following the arrival of baby Remi, and the gorgeous family look to be as happy as ever!
Happy anniversary to Rosie and Paul!