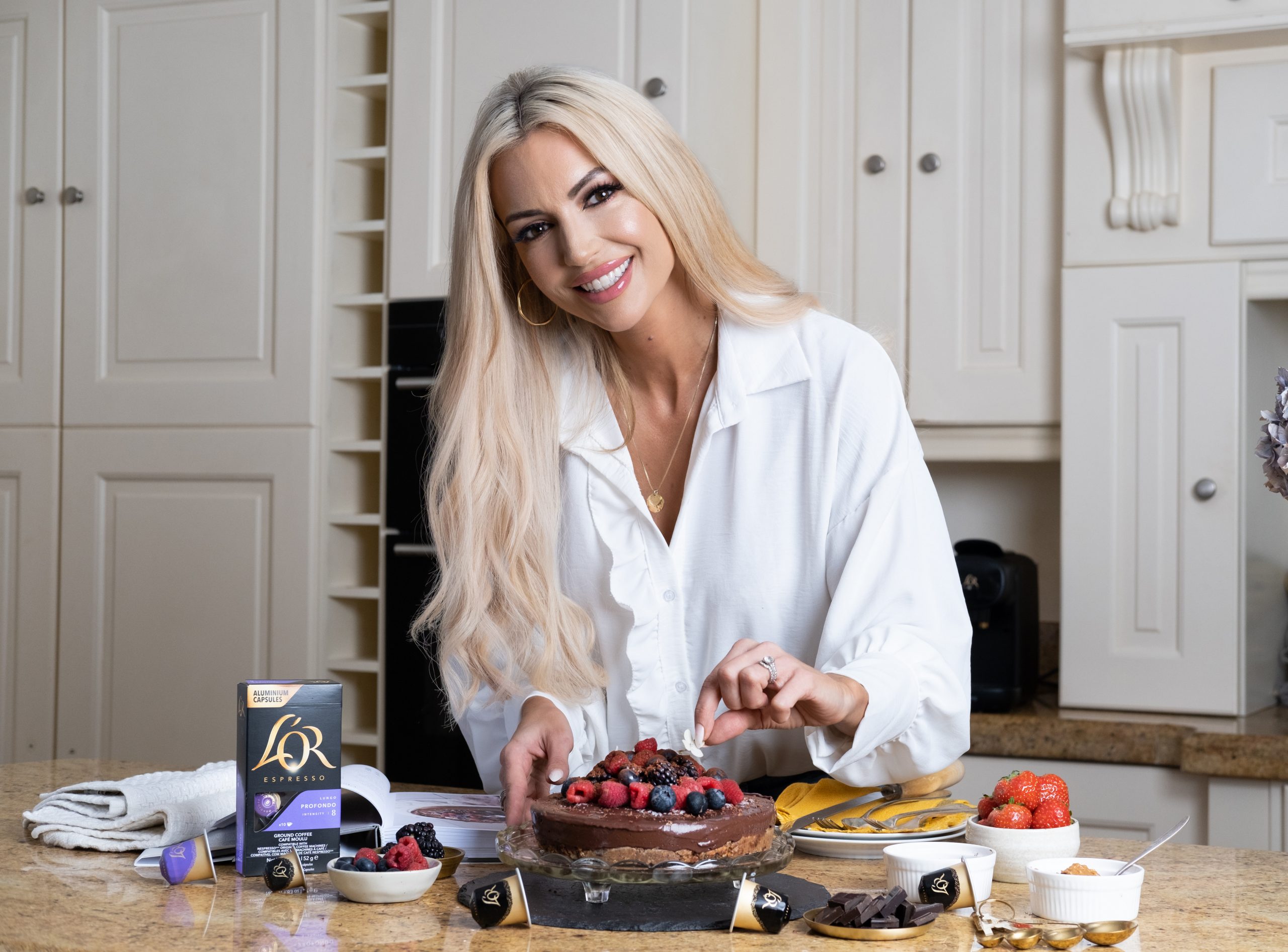 Rosanna Davison has a go-to recipe when it comes to dessert.
And after getting a glimpse at it we couldn't agree more. She is a fan of a non-cook chocolate cheesecake which she assures us goes down very well in her home.
This festive season she's given it a bit of a twist by adding L'OR coffee to give it that added boost.
Take a look at the recipe…
Serves 6
For the Base:
* 150g dates, pitted and soaked for 20 minutes in hot water to soften
* 100g raw unsalted pecans
* 2 tbsp unsweetened desiccated coconut
* 2 tbsp smooth or crunchy almond butter
* 1 tbsp coconut oil, melted
* tsp vanilla extract or powder
For the Cheesecake Filling:
* 2 x 400ml tins of full-fat coconut milk, chilled overnight in the fridge
* 6 tbsp raw cacao powder or unsweetened dark cocoa powder
* 6 tbsp pure maple syrup or honey
* tsp vanilla extract or powder
* ½ ripe avocado, halved and stoned
* 1 tbsp coconut oil, melted
* 1–2 tbsp L'OR coffee
* 70g mixed fresh berries and 2-3 squares dark chocolate to garnish.
Instructions
1. To make the base, place the soaked and drained dates, pecans, desiccated coconut, almond butter, melted coconut oil and vanilla in a food processor fitted with an S Process for 2–3 minutes, until a thick, sticky dough has formed. Press the base mixture into the bottom of a 20cm circular springform tin or silicone cake pan, ensuring the top is smooth and even.
2. To make the cheesecake filling, first open the tins of coconut milk. The coconut cream should have separated from the coconut water and hardened in the fridge. Spoon out 6 tablespoons of thick coconut cream into a blender or food processor. Add the cacao powder, maple syrup, vanilla, avocado and melted coconut oil. Whizz into a smooth, thick mixture, using the L'OR coffee to blend.
3. Pour the cheesecake filling on top of the prepared base and smooth the top with a spatula to ensure it's even.
4. Place the cheesecake into the freezer to set for 30–45 minutes, then remove from the freezer, top with fresh berries and dark chocolate, slice into pieces and serve chilled.
Notes: The cheesecake can be stored in an airtight container in the fridge for three or four days.