Rosanna Davison is making the most of the Irish sunshine as rare as it is.
She and her husband Wes Quirke brought their three toddlers on a gorgeous staycation this week.
Parents of young children know travelling is never easy but with three under three it definitely is no easy feat.
Rosanna shared a picture of herself in the car joking: "We're off on a family staycation. Wish us luck."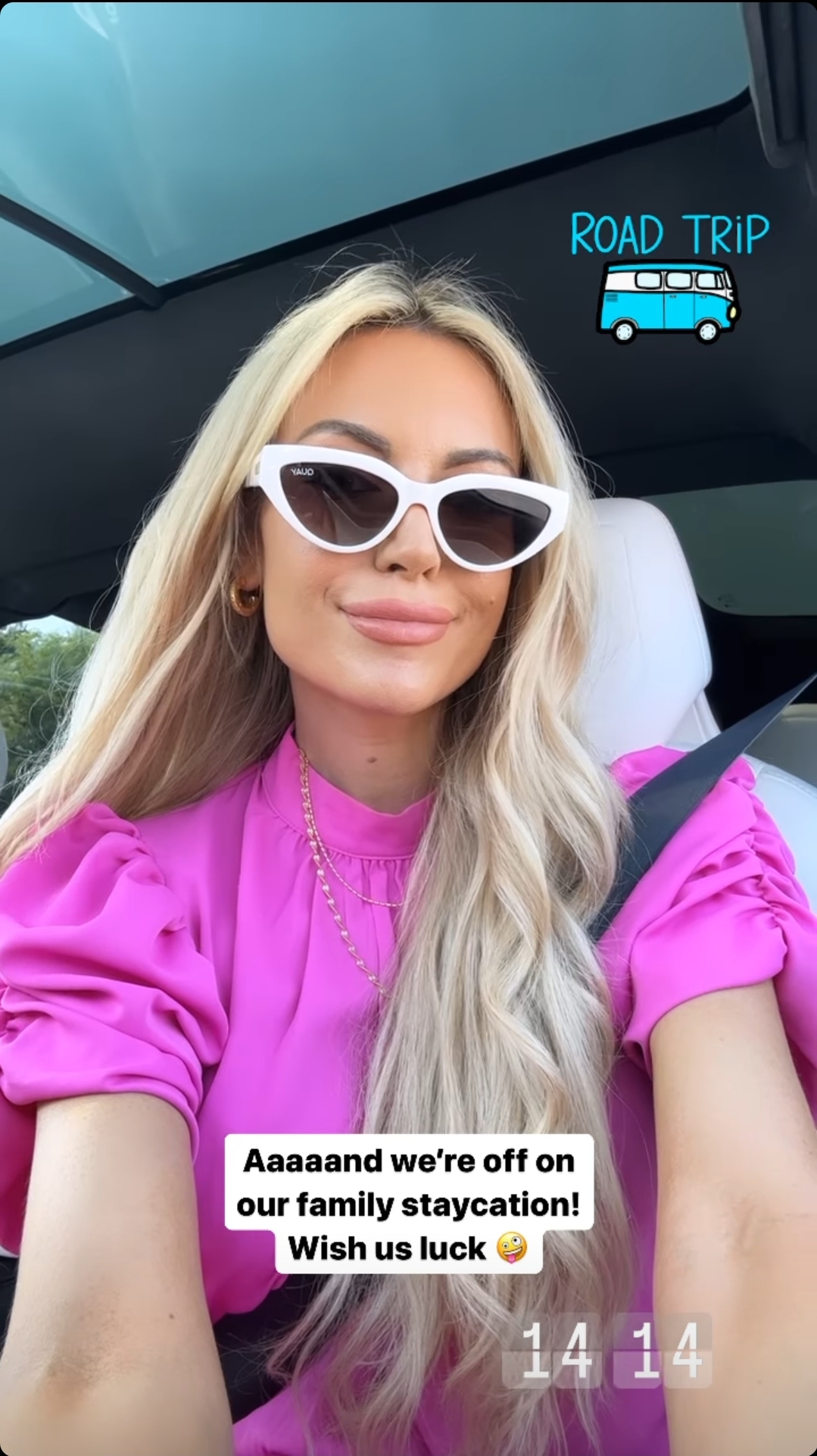 The family arrived at the Lyrath Estate in Kilkenny all in one piece and immediately started enjoying the festivities.
"We're heeeeere," she gushed. "The car journey was relatively calm – lots of books and snacks! So far, so good…" she joked as they spent some time in their hotel room.
Rosanna and Wes were able to spend some solo time together for dinner that evening. Rosanna looked like a vision in a white dress as they headed out for the meal.
"Last night felt like being abroad in that warm air! Bliss," she captioned a picture of her posing in the gardens of the hotel.
After having breakfast in the hotel room, the family headed down to explore some of the amenities including the falconry school which saw them get up close and personal with some birds of prey.
They then headed to the pool to cool down and we're sure it was no easy feat with three toddlers running around.
It certainly looks like the dream holiday!