As you may have heard Garth Brooks is giving Croke Park another chance and has been granted permission to play on the 9th, 10th and 11th of September 2022.
Rumour has it that Dublin City Council have also received requests for the country singer to play on the 16th and 17th of September 2022 too, although these dates have not been confirmed, if they were to go ahead that would mean five nights for Garth which is what the star tried to play back in 2014.
This suggestion isn't sitting well with locals, with one resident telling The Irish Sun how they feel saying;
"It's not about Garth Books or any other artist. The residents have no opinion about the choice of artist to play – it is purely about the number of concerts in each calendar year.
"From what we understand there are currently six concerts planned for 2022.
"The original planning permission was granted to allow a max of three concerts per year and the reason given was to contribute to the funding of the building of the new stadium. The stadium is now built 20 years ago.
"The reason for the limit of three per year was to maintain the quality of life in a residential area.
"When there is a concert it is like living next to a nightclub with 80,000 people attending.
"The residents have a reasonable expectation that they should be able to live their lives next to a stadium that holds Gaelic sports events and a max of three stadium concerts per year."
Ed Sheeran has recently announced that he will play Croke Park in 2022.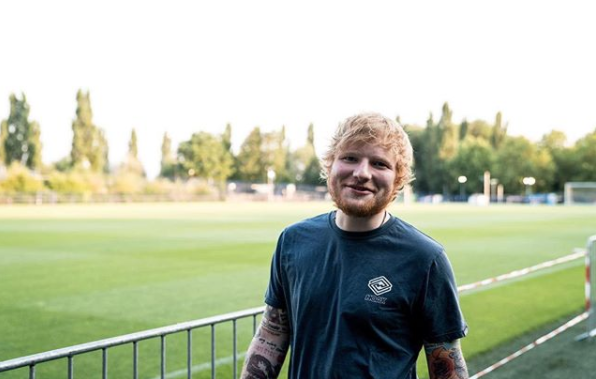 A similar argument was made in 2014 which led to the cancellations of the concerts for Garth.
Two dates were initially planned for him to play in Croke Park in 2014 during his comeback tour, but due to popular demand, three more nights were added, making his time there a five-night-run, the biggest the event promoters had ever seen.
Garth, unfortunately, had to cancel all five of his shows as the Dublin City Council would only grand a license for three of the planned gigs.
Upon hearing the news Garth announced that he would play all five gigs or none at all, and in the end was forced to refund 400,000 to fans around the country.
Speaking at the CMA Music Festival in Nashville back in 2018, Garth sharing that cancelling his show was one of his saddest moments in his career to date, and he assured Irish fans that when the time was right he would return.
"That's probably the saddest moment of my musical career, was what happened in Dublin, right after probably the coolest moment of my music career, selling 400,000 tickets in one sitting.
"I will tell you this – I believe that things that start should finish so I have 100 per cent make the opportunity available to the people that make the decision in Ireland to get those shows back up and get them running again. If and when they say yes I will be there."
Would you buy tickets for his upcoming shows?