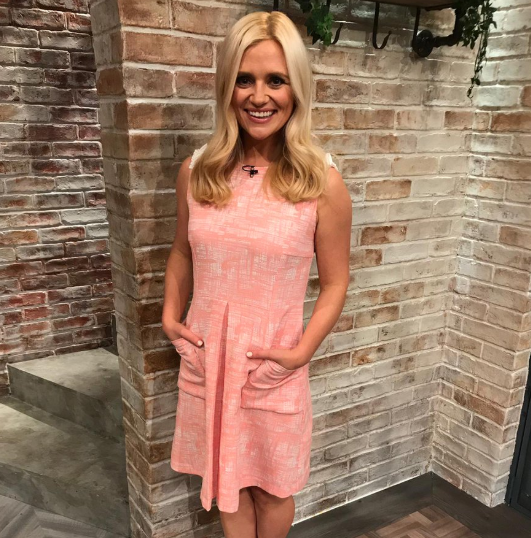 Karen Koster made her eagerly awaited return to our television screens this morning as she took up her slot on Ireland AM.
The Xpose presenter, who has just come back from maternity leave after having her third child, Eve, stunned alongside Mark Cagney and Alan Hughes on the Virgin Media breakfast show, and viewers were delighted to see her back!
Playing a blinder on @IrelandAMVMTV this morning @karenkoster

— Anna Daly (@daly_anna) March 11, 2019
Looking good on @IrelandAMVMTV @karenkoster

— Debbie O'Donnell (@debbie_odonnell) March 11, 2019
@IrelandAMVMTV great to see Karen Koster on the couch. A much needed addition and adds the glamour.

— sinead (@SineOc) March 11, 2019
Before her 12 year gig hosting Xpose, the mother of three began on Ireland AM, and recently revealed she was delighted to be back to cover the remainder of Ciara Doherty's maternity leave.
"Watching Ireland AM every morning has been a huge part of my routine on my 3 maternity leaves." she said.
"So it seems fitting that I'm swapping my dressing gown for a proper dress, and my kitchen for the studio while I keep Ciara's seat warm while she's on maternity leave.
"I first started there 15 years ago and did every job from making the tea for the guests to writing the scripts for the presenters (which they mostly ignored! Mark Cagney I'm looking at you!)
" It's the best place to learn and I'm looking forward to learning even more there on this second lap.
"And then it'll be back to the mothership, Xpose."
Did you tune in this morning?