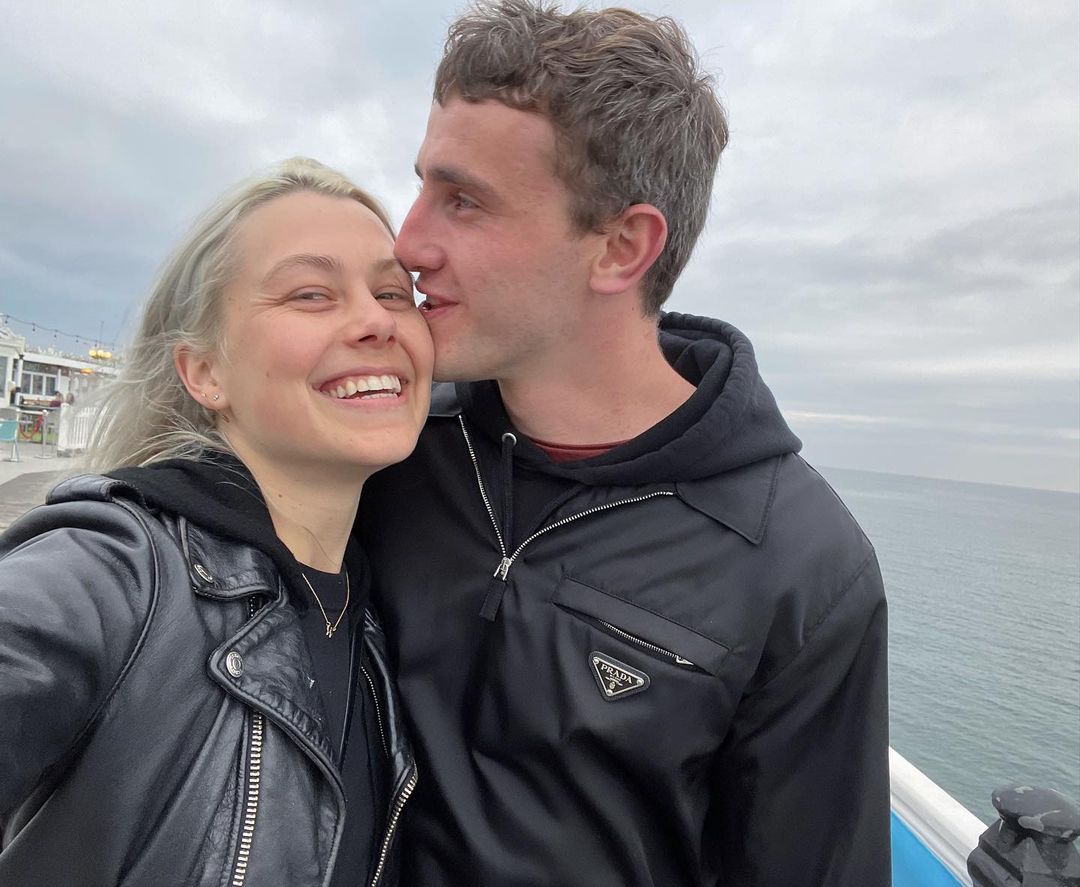 Paul Mescal and Phoebe Bridgers have been going strong for nearly two years now, and their relationship is going from strength to strength. With the pair attending the Met Gala together, featuring together in one of her music videos and reportedly getting engaged at American music festival, Coachella, this year.
But the real test of a relationship comes down to if a significant other's family gives their stamp of approval, and luckily for Phoebe, that certainly seems to be the case.
She, and Paul's younger sister Nell are both musicians, and get along brilliantly. The girls have even collaborated a few times, with Phoebe inviting Nell to preform with her last year during a gig in Soho, and most recently at London's O2 Academy Brixton, where they sang Phoebe's song Georgia.
View this post on Instagram
Opening up about performing with her, Nell revealed that she was a massive fan of the artist. Telling NME: "I've had a picture of Phoebe on my vision board for two years, so it definitely has been like walking around in some weird alternate universe! But it's been amazing."
Also sharing how great it is to have Phoebe be a part of her life now.
Explaining: "It's just nice to have someone that you respect so much be so kind to you, and just to have them in your daily life."
View this post on Instagram
Music has always been a massive part of Nell's life as she began performing as a child in Kildare, joining her town's local choir . 
In fact, sing was such an important part of her life, that the 19-year-old decided to drop out of school and pursue it as a full time career. Something which is chronicled in her debut single Graduation.
Focusing on her music career Nell moved to London, and is working with music producer Steph Marzano.
But as her music career takes off, her biggest fan will always be Paul, who would gush about her music before he left social media. While fans might not get to hear his love for her work anymore, Nell still does, and revealed she plays her new songs for him and values his feedback.
Explaining: "Me and Paul are scarily similar in our taste, so when writing a song, he's always the first but also the last person that I want to bring stuff to, because I know if I'm struggling with a song he'll say either the right thing or the wrong thing!"