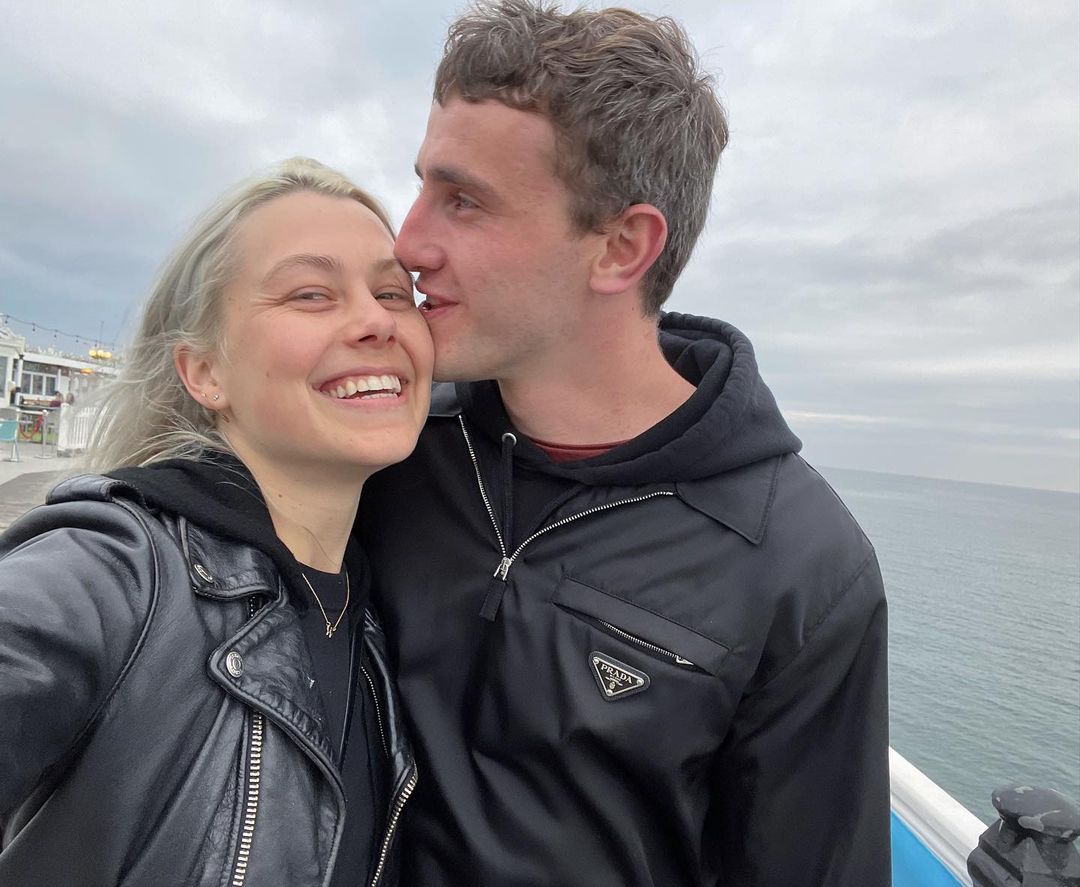 Paul Mescal and his girlfriend Phoebe Bridgers are reportedly planning to tie the knot after she introduced him as her fiancé.
According to The Sun, while partying in California after Phoebe performed at the Coachella music festival, the singer was referring to Paul as her "fiancé" and was open about their plans to wed.
Phoebe and Paul had quite the time at the music festival as her performance received rave reviews from fans while Paul was spotted mingling with his Normal People co-star Daisy Edgar-Jones and went viral for wearing a pair of GAA shorts. 
The two began their romance as many people do nowadays, online. After watching Normal People, which Paul starred in, Pheobe took to Twitter to share her thoughts.
Tweeting, "Finished Normal People and now I'm sad and horny oh wait." A fan of the musician, Paul quickly noticed the tweet and replied, "I'm officially dead."
To which Pheobe wrote, "nooo don't die your so talented aha," with the pair tweeting back a forth for quite a while.
Following this, their Ireland visits are rumoured to have started, with the pair allegedly visiting Kinsale, in Cork together. Not long after, Paul starred in the singer's music video for her song Saviour Complex, and they began attending red carpets together.
Finally, they confirmed their relationship in December 2021, with Pheobe posting a loved up snap of her and Paul to Instagram.
Since then, their love affair with each other (and Ireland) has continued. With the pair reportedly spending Christmas together here, being spotted walking in Dalkey, Dublin around that time.