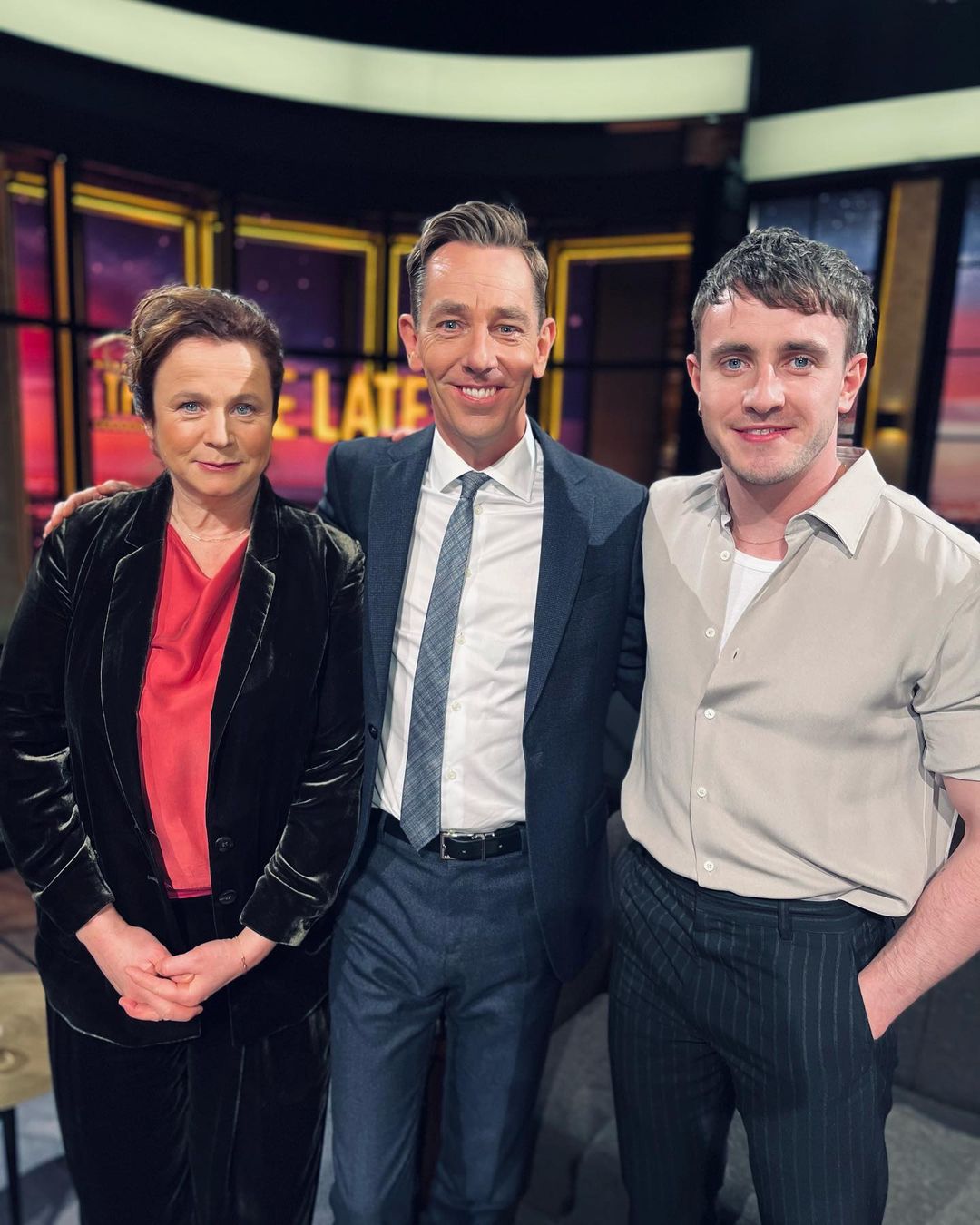 Getting nominated for a BAFTA is reason enough to celebrate, but Paul Mescal had another reason to feel pride on the big night. 
On the award show's red carpet, Paul stopped for a chat with TG4, and was interviewed through Irish, something he felt very "proud" about. 
Opening up on the Late Late Show, the Kildare man shared how his mother was behind the interview. Explaining: "My mum got a text that I should chat to TG4 on the red carpet from somebody at TG4 and I was like 'Absolutely!'"
"Then I did it and I realised I was out of my depth very quickly."
But while he might not have spoken in perfect Irish, Paul still impressed viewers at home, and was happy to share the language. Saying: "I'm very proud of the Irish that I have and I think it is important to not gatekeep the language, in that if you have your cúpla focal absolutely use it."
The actor was there to discuss his upcoming film God's Creatures, which was screened at the Dublin International Film Festival on Thursday night.
He was joined by co-star, British actress Emily Watson, as the pair shared the inside scoop on the psychological drama set in Ireland.
The pair got on great will filming together, with Paul saying Emily was "the easiest person to fall in love with."
The project follows a small Irish fishing village rocked by tragedy, after a young man drowns.
And that isn't the only film of Paul's fans are excited for, as the 27-year-old was recently casted in Ridley Scott's Gladiator.
Paul was obviously thrilled to land such an iconic role, but was so shocked in the beginning he didn't actually believe it.
"It's mad, I initially thought it was a joke until I met the producers in LA a few months ago and did a Zoom call with Ridley Scott. It just happened very rapidly," he explained.
Adding: "I can't wait to get started."