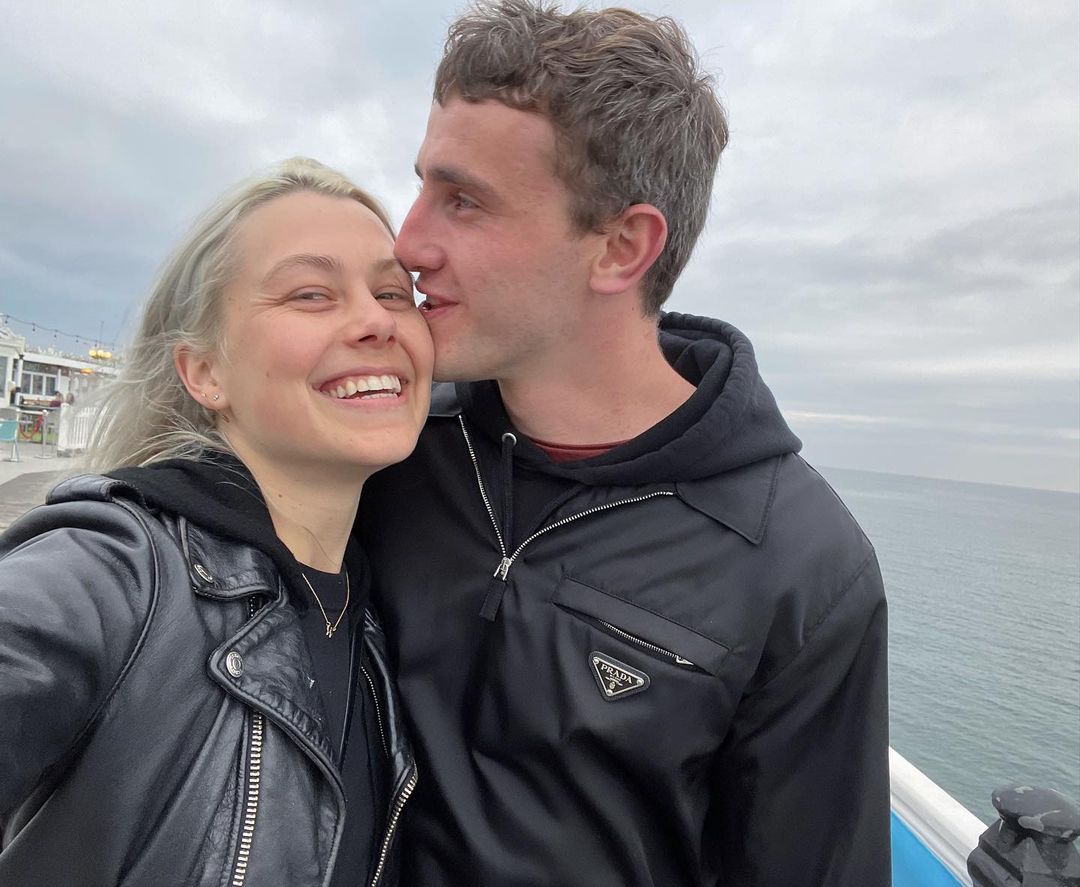 Academy award nominee Paul Mescal (full title because why not) has graced the cover of The Hollywood Reporter's latest issue and the interview inside is giving us a little insight into how he is dealing with his split from Phoebe Bridgers.
On the cover, Paul is sporting a long coat with sleeves turned up, over what looks like red GAA shorts (remembering his roots) and with a white shirt tousled open with long socks scrunched over Adidas trainers. He is leaning off a ladder in a record store with grace and staring into the camera.
Inside the issue, Paul tells the magazine that he'd rather keep his personal life to himself for now, explaining, maybe he will talk about it "at some point" but that "It's just difficult territory".
In a recent interview with  Vanity Fair, he explained that there is a "temptation" to correct any speculation about his personal life. However, he admits that's not the "wise" thing to do.
"When Normal People came out, I was very forthright in interviews, and it didn't actually serve me. But the temptation still exists to be like, 'Shut the fuck up. This is my life. This is what's going on. Or this is what's not going on'," he tells the publication.
He explained that he will be keeping aspects of his life close to his chest, despite the fact he knows that will be "difficult".
"But giving strangers an answer about my life doesn't actually help me. It's like a quick boost of serotonin, being like, 'I've said what I need to say.' And then it's just Twitter fodder," he confesses.
Paul and Phoebe were first spotted together in the summer of 2020, making their red carpet debut late last year, Phoebe has since been spotted with comedian Bo Burnham.