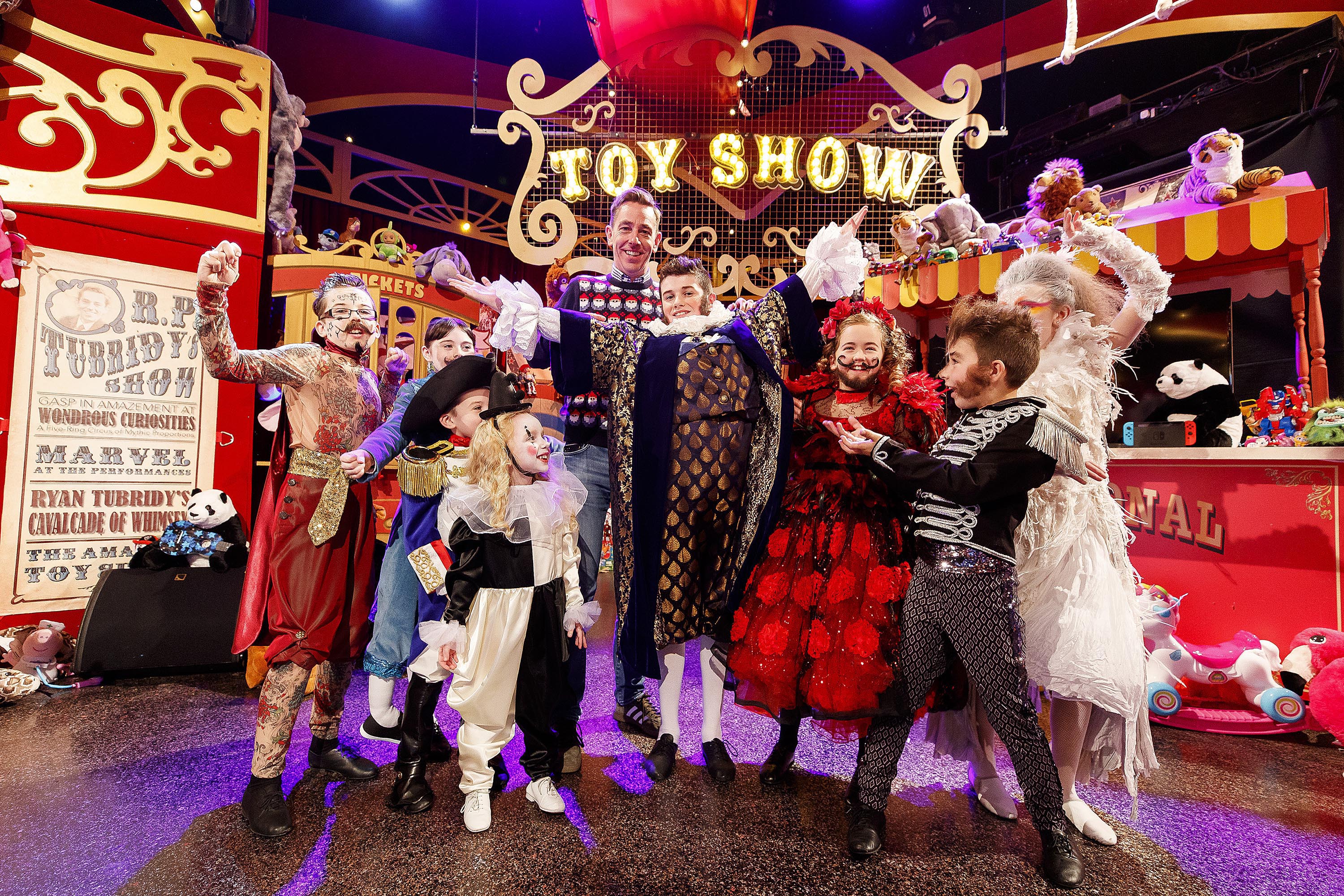 Ltast night's Late Late Toy Show was one of our favourite shows yet!
Ryan Tubridy took to the live stage to host Ireland's biggest night on telly, and there was no shortage of the usual talking points, including amazing singers, emotional moments and of course, Ryan's famous Christmas jumper.
With so many amazing moments to choose from, we picked our top five of the night!
1. Ryan always pulls it out of the bag for his extravagant opening number, but this year, channeling the one and only Hugh Jackman, he made it that bit extra special!
2. We love the moments little kids are surprised by their heroes on the Toy Show, and this adorable moment 11-year-old Michael was surprised by his Idol Davy Fitzgerald was one of our favourites of the night!
"He's not here!"
Michael O'Brien age 11 from Kerry just met his hero Davy Fitz!#LateLateToyShow live now pic.twitter.com/4B7hSMjAGb

— RTE One (@RTEOne) November 30, 2018
  3. What's The Toy Show without a little hiccup or two!? Little Davy had the audience and viewers at home in stitches as he reminded host Ryan that he may have forgotten something….
"I think it was the one we forgot to put out"
Maybe we'll see Davy's favourite toy next year.#LateLateToyShow live now pic.twitter.com/25ZbjcwmAe

— RTE One (@RTEOne) November 30, 2018
4. This stunning performance of Never Enough from The Greatest Showman soundtrack warranted a standing ovation from the studio audience, and we can't get over how amazing Rachel sounded!
Wow.

Rachel Coyne is going to record something special.#LateLateToyShow live now #NeverEnough pic.twitter.com/jWWMj0ZLY3

— RTE One (@RTEOne) November 30, 2018
  5.One of the most emotional moments of the show came when cousins Scott and Grace came along with their family to talk about a huge moment for them this year, and were surprised with some of their sporting heroes!
"I wanted to save her life"

Absolute hero Scott who donated bone marrow to his little cousin Grace gets a few surprises.#LateLateToyShow pic.twitter.com/xn9dWNgv8k

— The Late Late Show (@RTELateLateShow) December 1, 2018
What was your favourite moment?