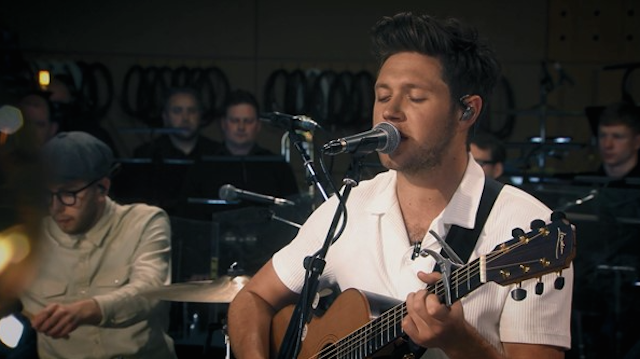 Niall Horan fans will be happy to hear that the former One Direction star is back in the studio working on new music.
Niall has been pretty quiet on social media recently, but that's nothing to be worried about! The singer assured fans he has exciting things coming as he's busy working away.
Taking to Twitter to fill his followers in on why he's been MIA online, he said, "Hello Lovers Red heart hope you're all well. Making some new music and it's time consuming with long hours. I apologise for not being online a lot. Miss you."
Fans then began to ask questions in the comments, one asked if he'll do a tour once he releases the new music, to which he said, "I won't release til I'm ready and then yes I would love to tour of course."
Another wondered what his routine was like these days while working on music, "Get up. Go to gym, eat, studio, bed….. go again…" he responded.
Although just three days ago Niall gave followers a look at his January recap posting a 'photo dump' captioned "JAN".
In the series, we see shots of the studio, him hanging out with Shawn Mendes (do we sense a collab?) and of course some golf and basketball for good measure.
We can't wait to hear what he's been working on!