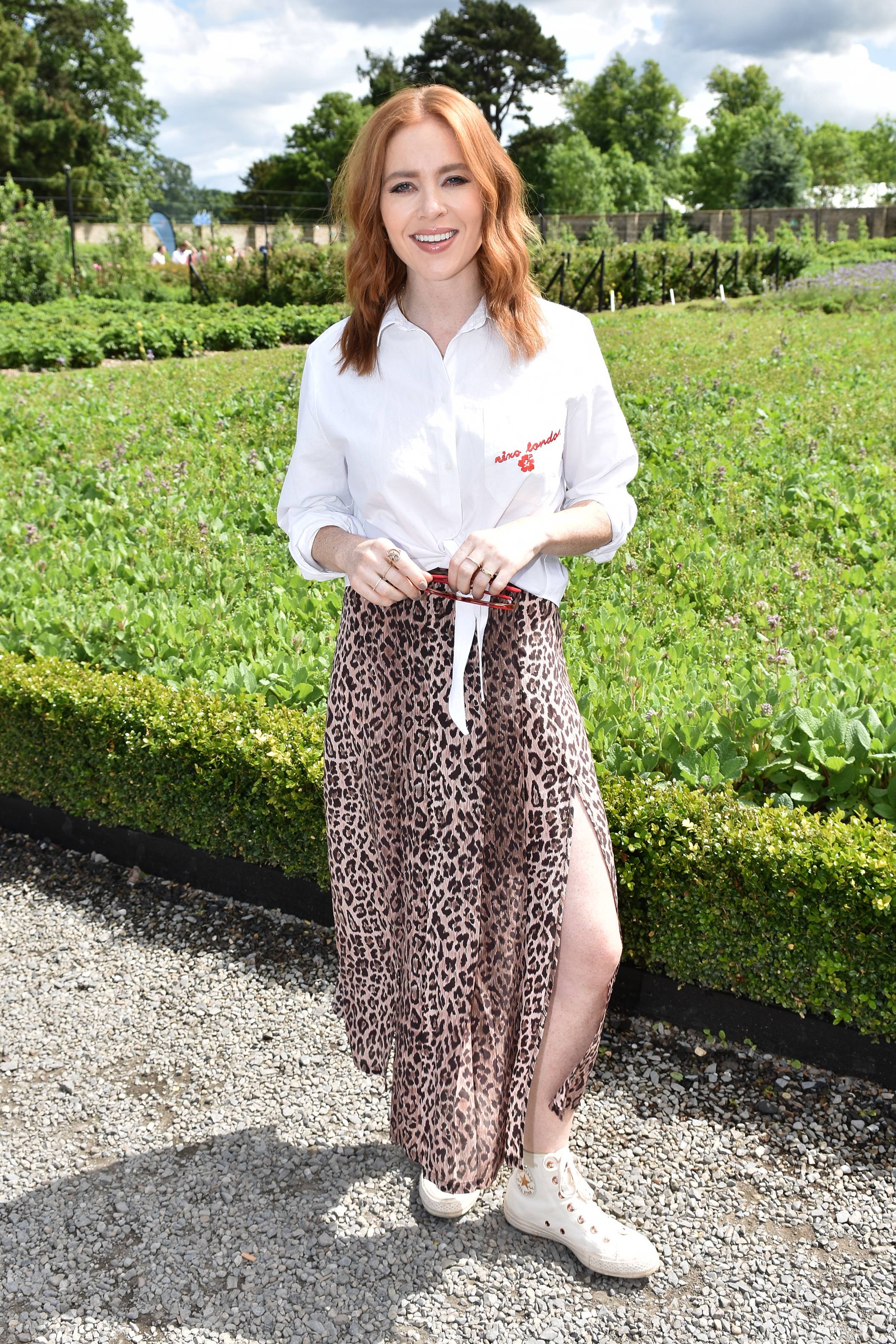 Angela Scanlon has opened up about the challenges of motherhood and says although she has her hands full, it is also amazing.
The star and her husband Roy Horgan welcomed Ruby back in February and Angela couldn't help but gush over her little girl.
"She's great. She's six-ish months now. She's deadly, she's funny and sparky and she's got a filthy little laugh and a mischievous twinkle in her eye, so she's great."
"It feels so cliche but you can never really prepare, I certainly wasn't prepared. On so many levels, like birth, breastfeeding but also… I wake up every morning and she's there" she laughed.
"It's amazing but I can't go anywhere!"
The tv presenter added that being a mum takes some getting used to.
"It's brilliant but its definitely an adjustment I was a very independent person and I travelled a lot and my level of organisation is questionable at best so now suddenly having to think a few weeks in advance when I don't even know what I'm having for my dinner! That was a challenge," she told VIP Magazine.
"A big part of motherhood is figuring out what I'm doing and then communicating it so she's not left in a shopping centre!" she joked.
Any working parent will know the challenges that come with balancing work and children, and Angela says there are benefits and negatives to not having a regular 9 to 5.
"It is unpredictable but I've never had what I call a real job, so I've always worked for myself and for a million different people rather than one employer so for me actually, the slight inconsistency and irregularity of it feels quite freeing," she said.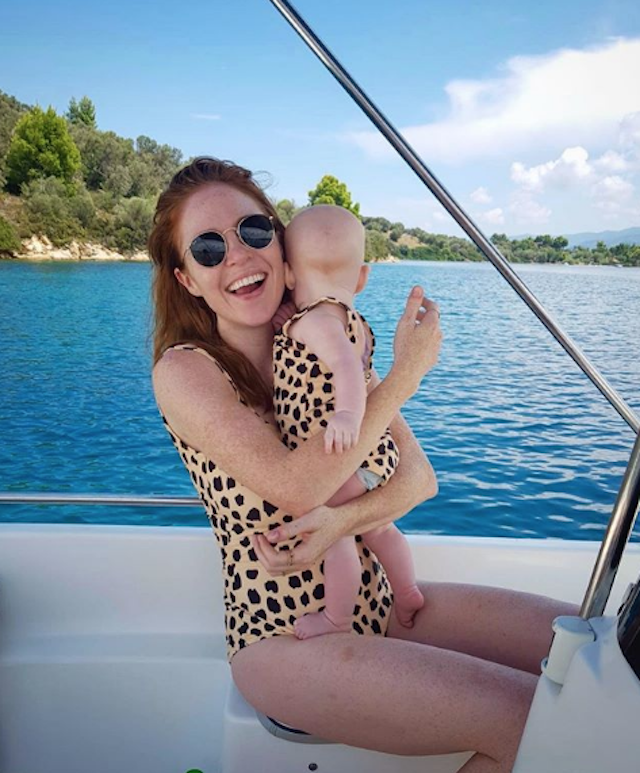 "I have a lot of friends who are new mothers who after an extended period of maternity leave have to make a serious gear change back into full-time employment. Where they are gone first thing in the morning and back int he evening. There is no easy way so it just depends what works for the person, at least I can work intensely and then take a few days off and I've made peace with that. Every situation is different."
She added: "For me at least now it works, I'm very lucky that my husband is hands-on as he should be."
The star is an ambassador for Deep RiverRock which is aiming to celebrate some of Ireland's quirky and wonderful community groups.
Angela lives in London but says that she plans to have Ruby in Ireland a lot as she grows up.
"Oh yeah! I'd be dropping her home. Definitely." she said.
"I grew up in Meath every single summer we were brought down to Galway and Mayo and we spent summers running around fields. I definitely think that's something we 100% see for her too."
She joked: "She has so many cousins in Meath and Cork so she'd be very much a part of that even if she has a slightly odd accent!"
As part of the new Thirst for Better campaign, every Deep RiverRock label represents funding for these community groups. Now everyone can support their communities, by donating the 10c code on their Deep RiverRock to a registered group of their choice. Donations can be made by entering the unique code found on the reverse of every label of Thirst for Better via the website or by scanning the unique code through Facebook messenger.
READ MORE: "I was sobbing into my pillow but now I have a bit more perspective" Angela Scanlon on feeling homesick