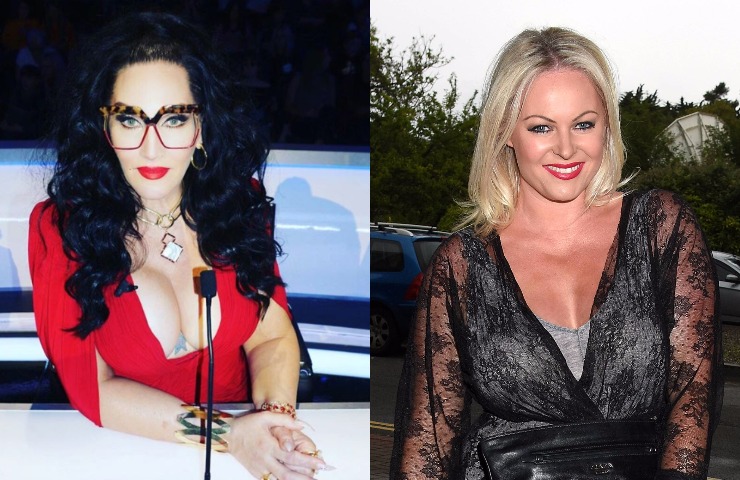 The final of Ireland's Got Talent took place last week and while most fans used social media to share their favourite act, some viewers took issue with the outfit worn by judge Michelle Visage.
The American judge received various negative comments about her cleavage being on display and has hit out at Amanda Brunker's column about it telling her it's not 'very strong for the feminist movement'.
Last week, she and Amanda got into a discussion on Twitter about the look in question, with Amanda adding that she felt it was 'distracting' for her young sons.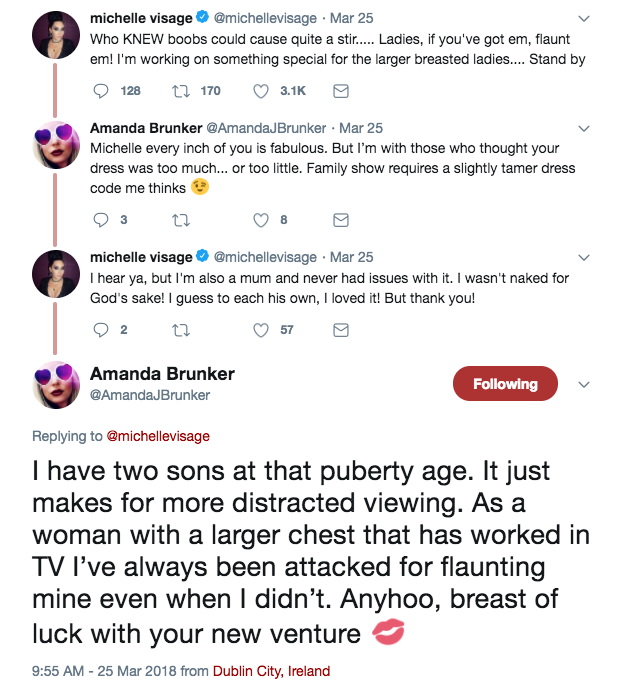 Here are just some of the other comments on made on Twitter.
At the time, Michelle responded saying: "Who KNEW boobs could cause quite a stir….. Ladies, if you've got em, flaunt em! I'm working on something special for the larger breasted ladies…. Stand by."
While it may have seemed to be all cleared up during that Twitter exchange, Amanda's latest column for the Independent also took aim and Michelle and her IGT outfit.
In it, Amanda said: "The mammy in me thought what she was wearing was inappropriate for such a family show.
She added: "Her finale red dress was just too distracting. I couldn't look at her face, I was just fixated on her sternum tattoo and her nude bra that kept winking at me."
She also said that Michelle had already won over the viewers.
"We loved her. She didn't need any more tricks, as a judge or a likeable character."
Michelle blasted the story, which was titled: 'IGT's Michelle Visage has great breasts – I don't need them splashed across my tv though'
She replied to the story on Twitter saying: "Instead of lifting women up and saying "brava for being YOU" they instead say this. Not very strong for the feminist movement…"