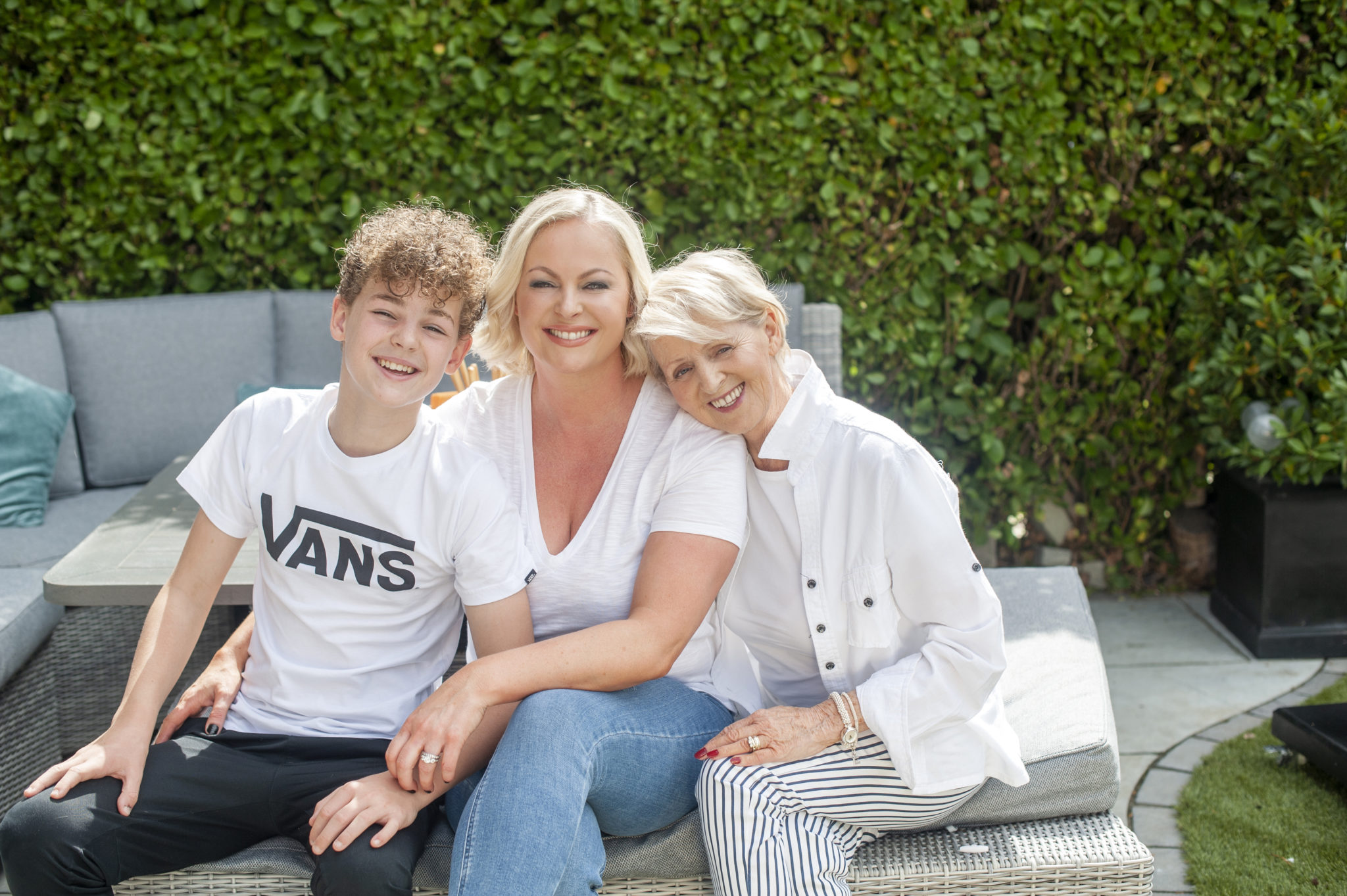 Amanda Brunker is sitting opposite us in her beautiful home looking fantastic. It shouldn't be all about how you look, and for us it's certainly not. But, we cannot deny that Amanda is radiating something special. She's glowing. It's an inner glow of health and happiness which to us is the ultimate combination. But as she discusses with the kind of frank honesty that made her name as a Sunday World columnist, this healthy glow was very much not the case this time last year.
Getting to where she is now has taken a lot of work and self-care and even, she tells us – again with her refreshing openness – some cosmetic work. "And sure, why not?" she says. A former Miss Ireland who is well used to living life in the public eye, Amanda points out that so often we as women can tend to take on everybody else's problems, that we forget to inject a bit of self-care into our own lives.
So, she did just that and ensued a sort of life overhaul that has her sitting before us today looking so happy. We are joined in the home that she shares with her husband Phillip and their two sons Ed (13) and Setanta (12) or Santy as he is known affectionately, by the family. And we cannot forget the girls in her life, rescue dogs Lola and Doris who manage to have the whole team fall head over heels in love with them from the moment we meet.
Following our beautiful shoot, we chat, and in true Amanda style she keeps it real. We talk ageing, cosmetic procedures, career highs and lows and why being a little bit selfish sometimes is exactly what we all need…oh, and on her next project which sees this career chameleon reinvent herself once again. We'll be taking notes!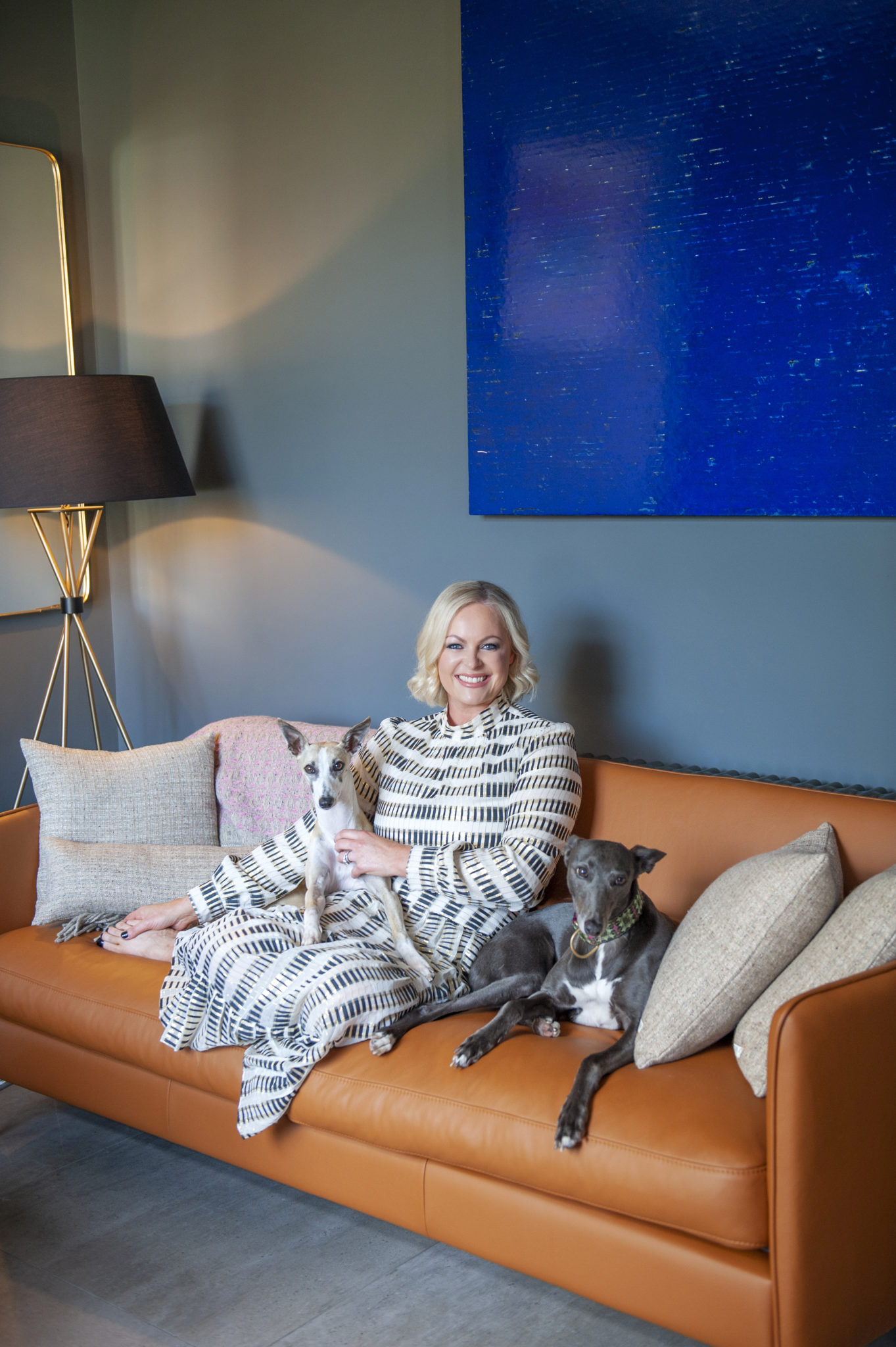 Amanda, you give the impression of being very content right now?
I suppose I am because this time last year I thought I was dying. I was very sick. I didn't know what was wrong with me… my insides were just in a mess, I had all these problems with my gut. Of course, I tried not to be too paranoid but I just kept getting sicker and sicker. I was going for all sorts of tests and everything was coming back negative.
Sounds awful. And so how did you get to the bottom of it?
I just did a bit of research and reflection and realised that I had become really stressed. I think it's a middle-aged thing. We don't realise the amount of stress we are taking on between work, children, husbands and life in general. I started to work on being kind to myself, like most mammies we tend to not do anything nice for ourselves because we are busy doing stuff for other people.
So what did being kind to yourself look like?
I did a mammy-makeover. I focused on trying to lose some weight. I tried not to take on other peoples' stress. I just said I need to be a little bit selfish and mind myself.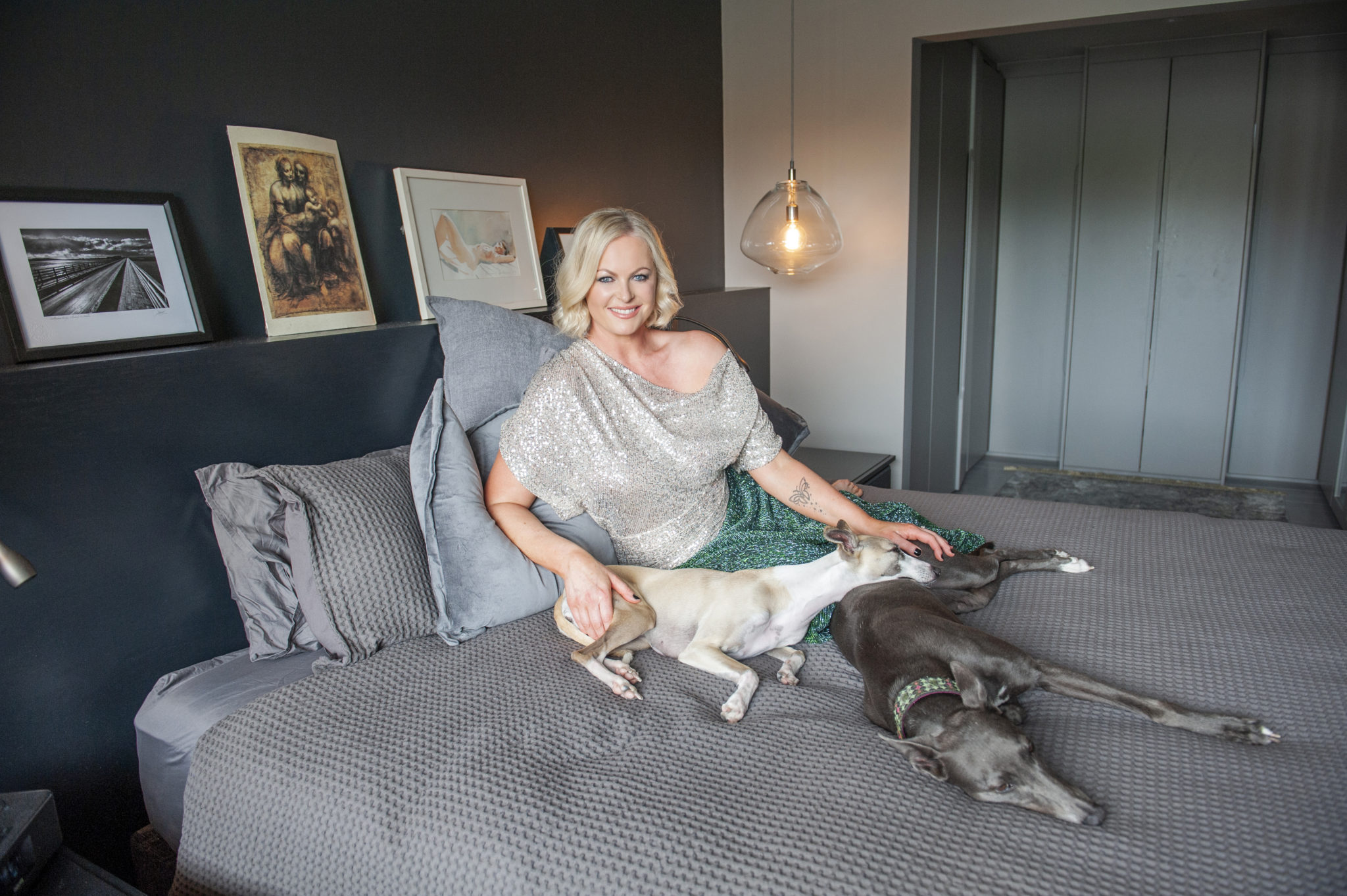 And how did you do this?
A lot of it was just the simple things like watching funny programmes or going for a walk. I am very lucky I have my dogs. I get out for big walks, I find that very therapeutic, I don't listen to music when I am out. I just like to desensitise myself from all electronic devices and listen to the birds, that kind of thing.
So stress was at the root of it because you started to feel so much better?
Oh it's a killer. And yes thankfully I got a handle on it. I also started taking CBD oil and it changed my life. Now obviously f there were other elements that I changed but I genuinely put my happiness and my l contentment and everything down to that. Before CBD I had pains in my arms, my hands, my legs and feet. It got to the stage where I could barely stand on my feet in the morning, the pain was so bad. I found an oil that works for me and am almost completely pain-free. I feel ten years younger!
You also decided to lose weight, not that you needed to! But we can understand t wanting to feel your best, whatever I number that is on the scales.
Yes exactly and let me tell you it's really a hard to lose weight when you're older. Older women will understand what I am saying! You could be being really miserable with food and alcohol and everything and still only lose half a pound. It's soul destroying. It's always hard to lose weight to be fair, but as you get into your mid- forties my god, the struggle is real. It is just off the charts. It's like 'What do I actually have to do to lose weight?'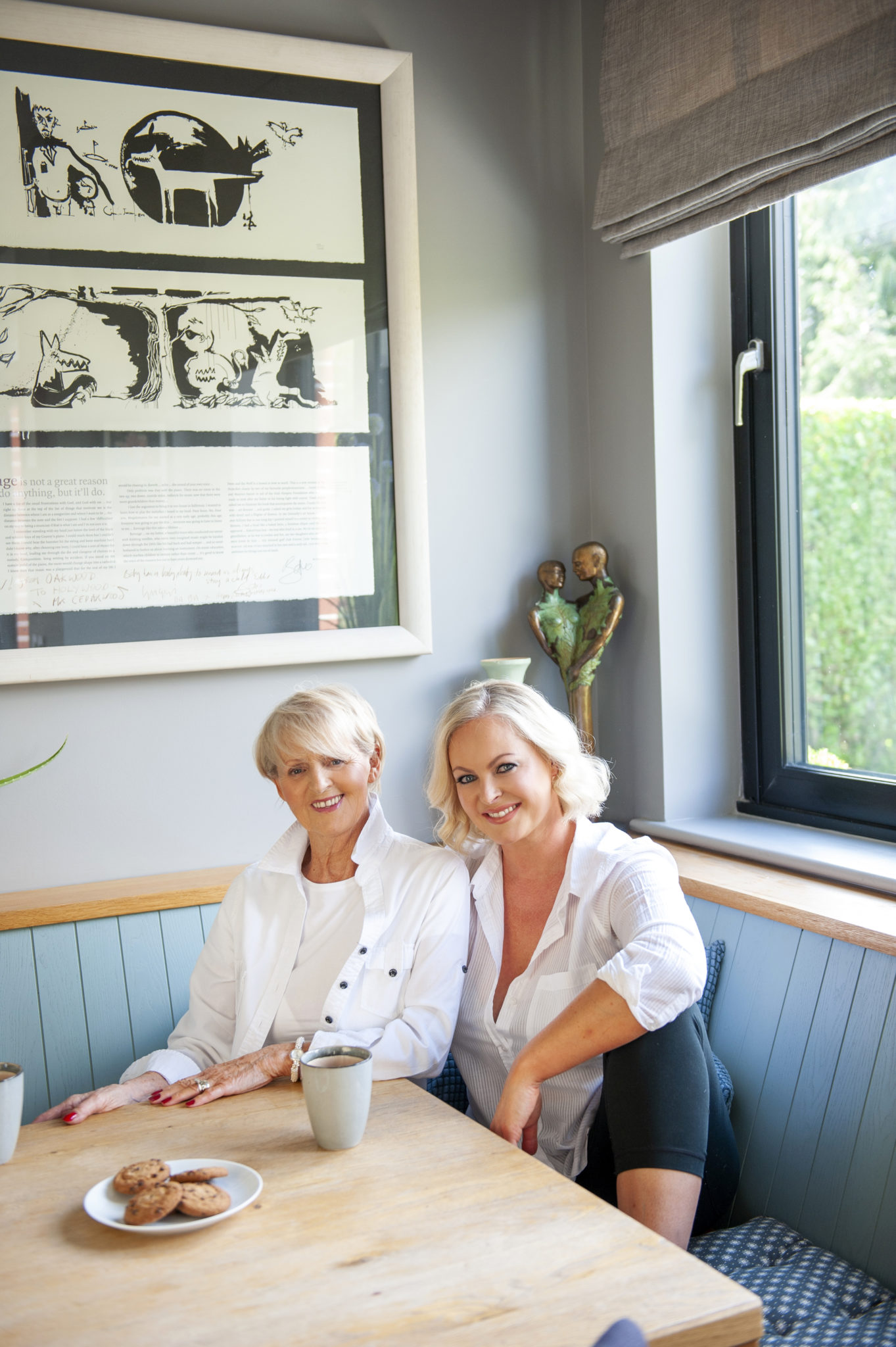 Even though you lost weight naturally you also decided to go the cosmetic route?
I suppose the ultimate treat for me was to get cosmetic work and I would be very open about at having it done. I hate people who go 'It's just down to loads of water and sleeping.' all this kind of crap. It's like 'Oh be honest,' If you have had something done tell people because it's not fair. It's hard being a woman, it is hard being a middle-aged woman. So if you look well don't be just saying 'Oh well I just naturally look this good.' It just makes people feel worse about themselves.
Were you not scared about the cosmetic work?
Well, like most women, whether it's our periods or childbirth or whatever, being a woman is hard. I had a lifetime with pain. So at least I was going to see some positive results at the end of this. Yes it was a little bit of pain but only for a short while. I'd already had my boobs reduced years ago and it's still one of the best things I have ever done for myself. So when people say 'Oh you should just age gracefully' and accept what nature gave you. I am going, 'Nature gave me ginormous boobs. Why would I accept that for the rest of my life with back pain or discomfort?' When I did those, I felt like I lost 10 stone and my posture improved, one of my best decisions.
Your recent procedure was tickle liposuction on your back in The Avoca Clinic. What made you decide to do that?
I woke up one day and said, 'Do you know what, I'd love to get that done.' Because no matter how much weight I lost, I still carried weight on my back. I had that done earlier this year and I just feel so much better in myself. Within about three days I was back doing everything normal. I just had to wear spanx for a few weeks and I never lost a nights sleep. It was just a moment in time and I am thrilled with myself.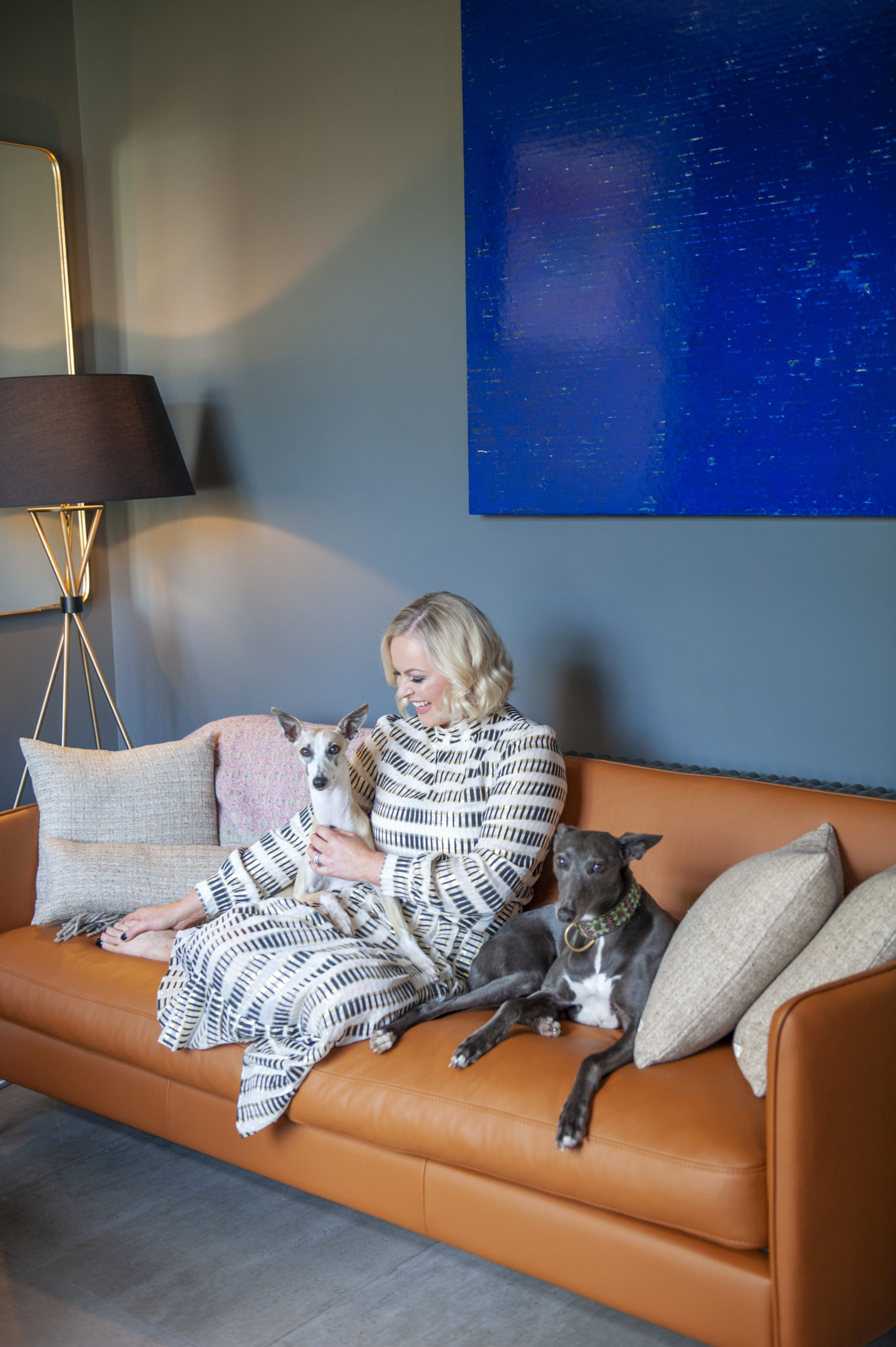 Well it's all about feeling the best in yourself isn't it really. And is there anything else you like to do?
I get a tiny bit of Botox. Actually I was thinking of not getting Botox before this shoot, you know? All 'Keep it real.' And then the week before I thought. 'Feck that!' [laughs] The only reason I am not getting Botox is because I didn't want people judging me! I just feel so much fresher and better in myself. I have got to the stage now where I don't care what people think of me!
You really don't. You posted the before and after pictures on social media completely naked which we think was a rogue move in a sea of perfectly curated social medias!
Ah well I was so chuffed with myself. Now just to say I have fake tan on in one of them and everything looks better with fake tan. Don't get me wrong I love a filter like the next person but I do I think we need to keep some realness about life so I posted them.
You are a master in not worrying about what people think.
Well, I think because I grew up in the public eye, modelling when I was 15, won Miss Ireland when I was 17. I have spent more time in the public eye then I have out of it. I was lucky that I grew up before social media but even so, at the time, if you were written about in the papers, it was big news. At the time I was judged purely on my looks and it could be really cutting even it was only a paragraph in a column somewhere. I think I just realised from a very young age that it didn't really matter.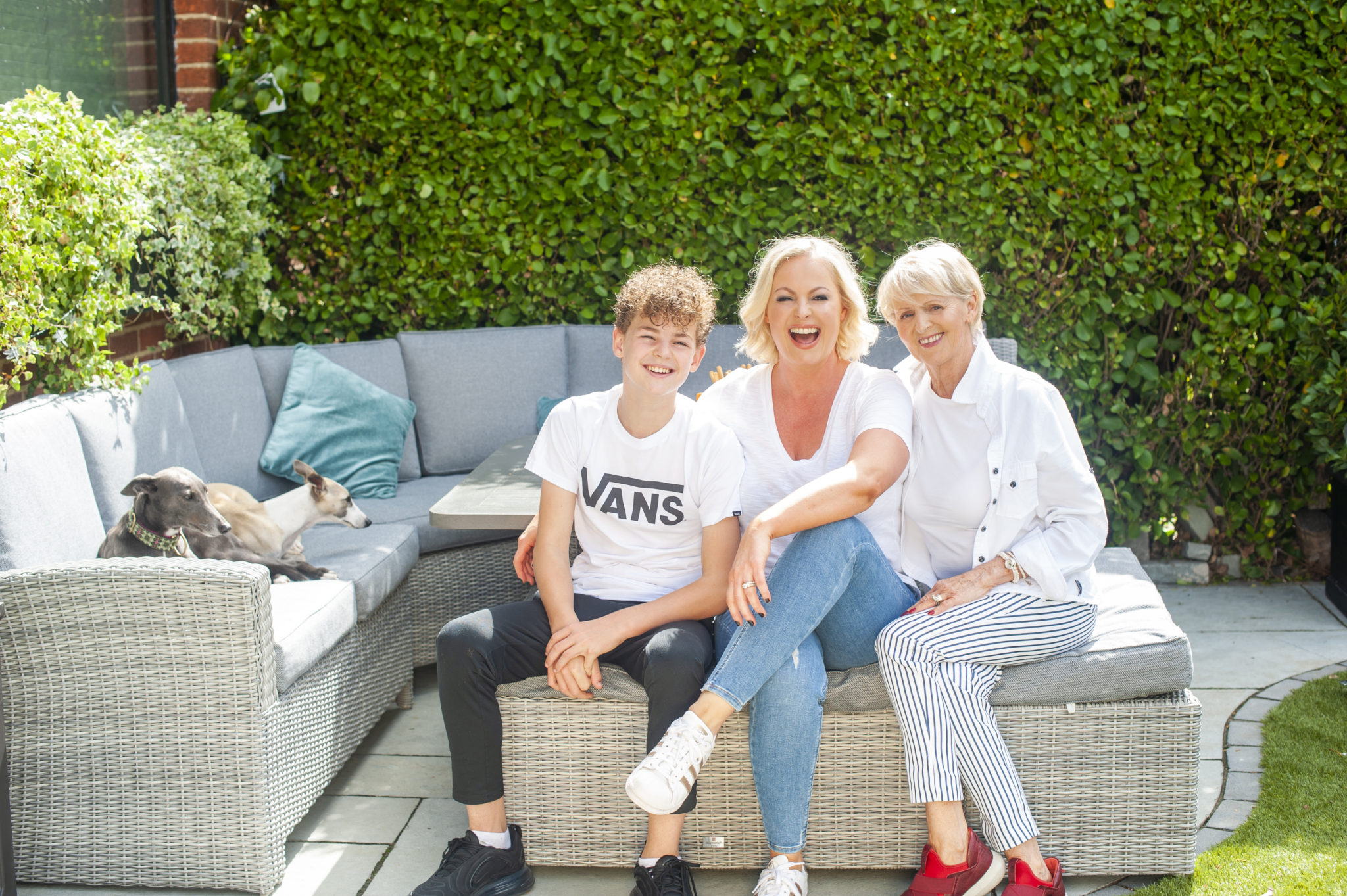 Because you really have been put through the mill at points haven't you?
Oh yeah because my weight as fluctuated so much over the years. I was constantly listening to people slagging off my weight, calling me fat or ugly… I just don't really let people upset me anymore. I just kind of go, 'I have got the responsibility of bringing up two young men now and I have got a nice group of friends and great family and you just kind of have to roll things back a bit.'
Let's talk where you are with career right now. You tweeted about your column with the Sunday World finishing earlier this year after 20 years…
Yes but I can't take it personally, there was so many other people in the same boat. Again, you have to pick yourself up and move on. Am I going to beat myself up about it? No, I just had to reevaluate my life after a series of set-backs.
What kind of set-backs?
I had written a show that had got funding but then the company funding it closed down so there was just a whole host of things that went arse-ways. I have had to make work for myself. I have come up with this idea for a sleep app with an Irish twist. It's very exciting.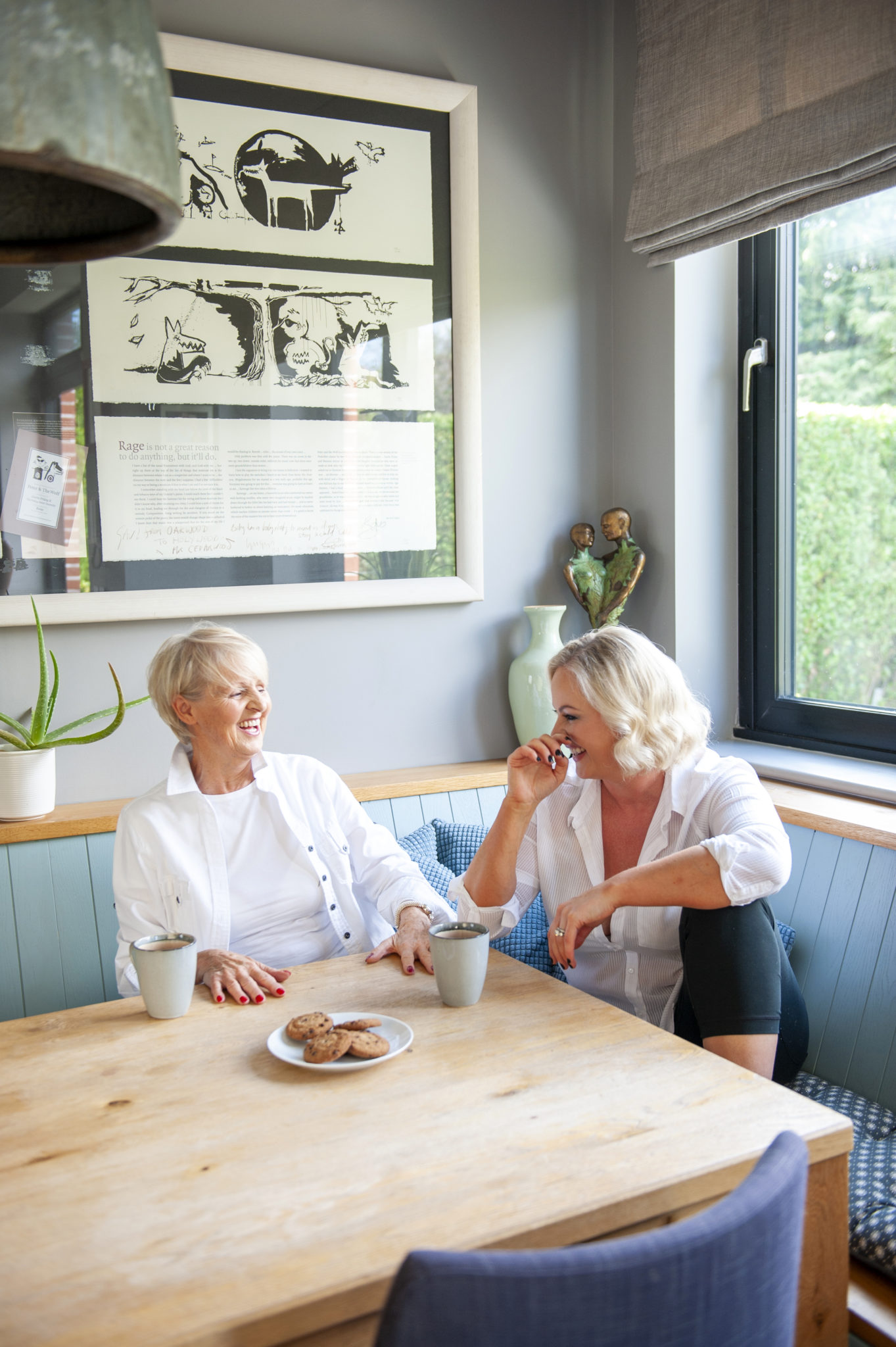 We can't wait to try it! Before we go you mentioned the importance of family. We have fallen in love with your mum Betty.
Ah she's great and she has been my rock throughout my life. I caused her many tears and heartache when I was a teenager! All of that is about to be paid back to me now with my own teenagers. [laughs] But she has just been amazing. I would be lost without her. Although I try not to lean on her anymore, I suppose I feel like now is my time to take pressure off her. I feel very lucky that I still have her and that we can just have a giggle together.
And your boys Ed and Setanta? Are they your proudest achievement?
I adore my children, absolutely love the bones of them. There is a lot of love in the house. We tell each other that we love each other throughout the day. I should point out it can also be a very unrewarding job. People say, 'Oh, everyday they bring such joy' and it's like yeah and nearly everyday they bring utter despair into my life and utter frustration! [laughs]. I love watching my children grow up and get big and come into young men. Obviously, I want them to become the doctors that cure cancer and save the world. I want all of that! [laughs]
Amanda we've loved chatting with you. It feels like at 45 you are only getting going.
My mum always says about me, I wasn't born rich but I was born happy! I think whether it's stopping to smell the coffee or laughing at an episode of Derry Girls. I think you just try and enjoy yourself no matter what age you are. My mum is 78 and she is so sprightly. I haveto remind myself, 'Jesus I am only 45.' The one quote that I live by is, 'Love the one you're with and the world will be a better place.' And so I try do just that.
Interview: Elle Gordon
Photography: Lili Forberg
Styling: Megan Fox
Makeup: Michelle Kinsella
Hair: Paulina Bialecka, Hilary Hair Salon