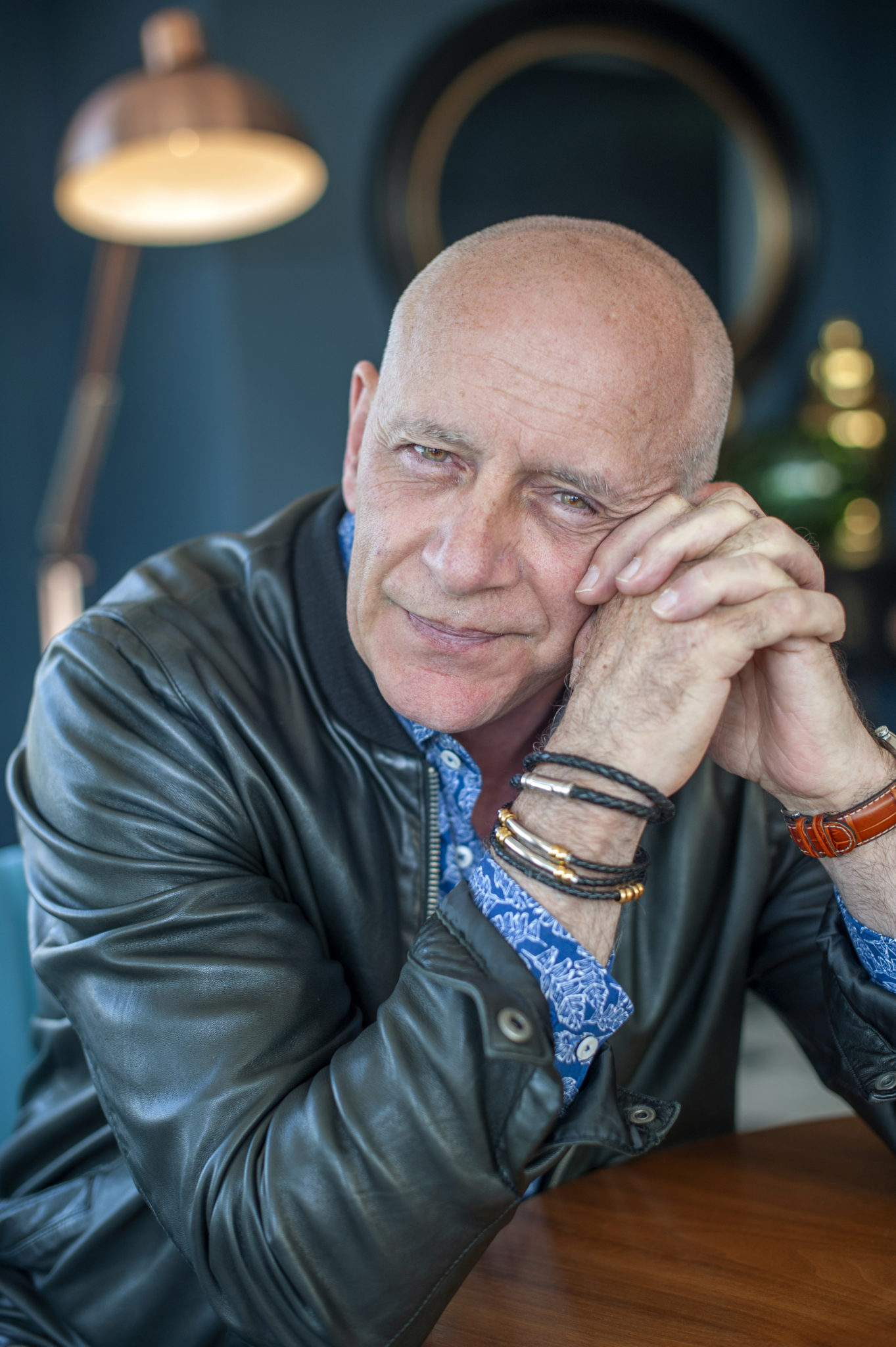 If you want proof of dedication, just look at Mark Cagney. In his 20 years waking the nation on Ireland AM never once did the father-of-four sleep late, despite the atrocious hours, nor did he ever call in sick, (aside from the time he was stretchered out of Ballymount with a suspected heart attack).
The 62-year- old broadcaster, who began his career 22 years before on RTE's 2FM, loved his job. He was, as he says, "not just there at the birth of it but at the conception." Far from just committed, Mark, as viewers will well know, is also brilliant. His distinguishing trait is his fastidiousness. Always briefed, he managed with cool ease to segue from empathetic to investigative, depending on the interviewee or the segment. Intense, charismatic and brighter than a button, his departure at the end of July came as a shock.
In this exclusive interview he straightens out the suspicions and tells us what happens next…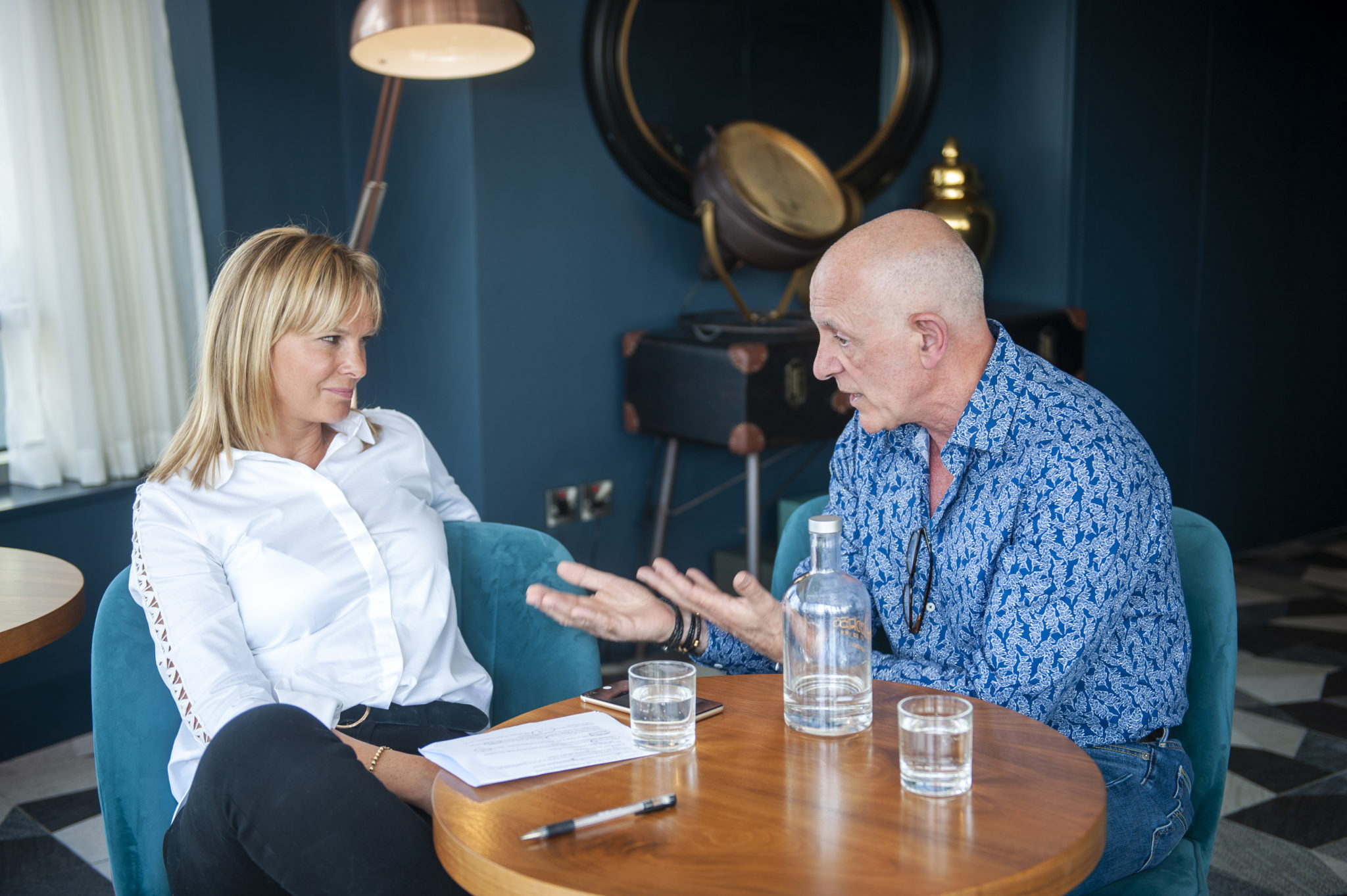 Mark, I am in total shock. Virgin Media didn't renew your contract. You weren't fired but you were let go. What were they thinking? If it's not broken don't fix it – so why did they? Because sometimes new blood isn't required. Sometimes old hands are safer.
Yeah…look, I hear what you're saying and I can't disagree with a lot of it. But there were discussions about four years ago at the start of the second last contract – the last one was for a year, before that it was a three year contract – but as part of those discussions, it was like, "Look, we have to start thinking about what happens next. And, we cannot expect you to go on forever," it was almost sort of a duty-of-care approach because it is an awful schedule. I think there was a bit of "Ah God love him!", a bit like the old workhorse, can we put him out to pasture; ease the burden a little bit. And I did get the point because at the time of these discussions I was approaching 60. I thought it was a kind thing to broach with me, even though it wasn't an issue for my physically because at some stage or another you do have to hand the baton on to another generation.
So you sat down to talk contract renewal last year and it was suggested you might walk…?
Oh, it wasn't suggested, it was a fixed term for a year and then, we'll see what happens at the end of it. But when someone says 'I can't and I won't make any promises after one year', you know.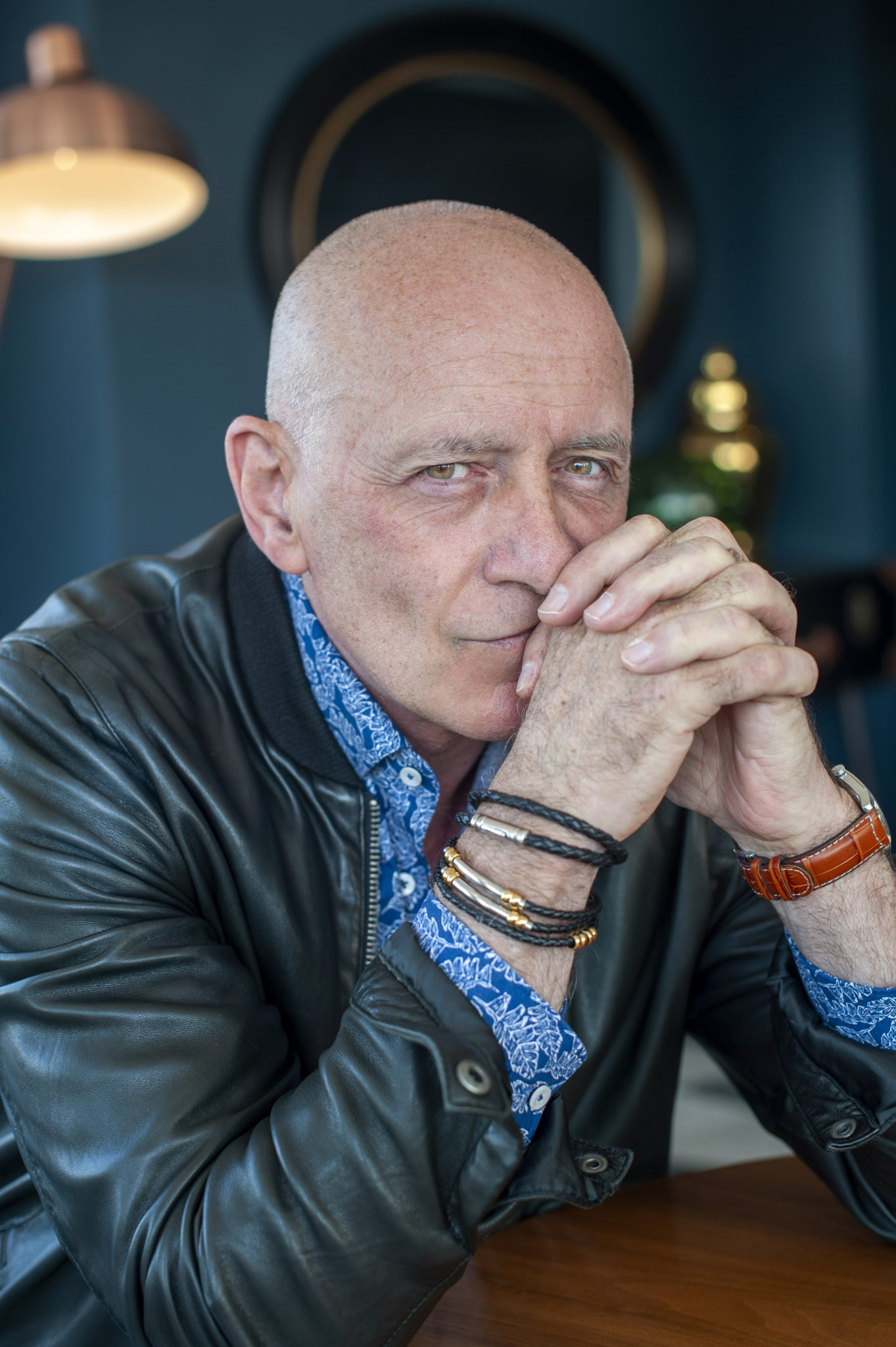 The moment you heard that, what happened in your head?
I went…'okay'…there was no resentment. On one level I was thinking, 'Well, who are you going to get to do the job? Who's going to take care of the baby?'
20 years on Ireland AM – were you institutionalised? Did you need a push? Mairead Ronan walked away from Today FM two years ago, reluctantly, but of her own volition, because they had been her single only employer and she just felt like she needed to expand her wings.
Yeah I get that…the big question I've been asked lately and they're trying to ask it in all type of ways is, 'Was it your choice?' And I've responded with, 'Do you mean was I pushed or did I jump?' And I've said, 'Well, they didn't renew'. You could say I was pushed but it was a push that I needed. I actually should have gone about two years ago.
Everyone, they say, is replaceable. That said, I'm not sure you are.
On one level I am irreplaceable, but the reason I am is because that show was an absolutely bespoke suit for me. And the single biggest mistake anybody could make would be to try to put anybody into that suit of clothes. It's not going to fit them, it's not made for them. It played to all my strengths but covered my flaws and weaknesses.
Who do you think should get the job now? If you were making the decision – who would you put in there?
Ooh…there are three men that could more than do it. It's not really for me to name names but I love Simon Delaney. I've only got to know him in the last couple of years, but when I did, I thought to myself, 'I wish we'd met 30 years ago' because we'd be friends for life. So I have a personal stake in for Simon getting the gig. Tommy Martin (presenter on Champions League football) would be another and, Kieran Cuddy in Newstalk. I think they're whip-smart, bright, emphatic, fathers of young families and all round good guys. If you go back to where I was 20 years ago, I had a 7 year-old and a one-year-old. They're bang on the demographic.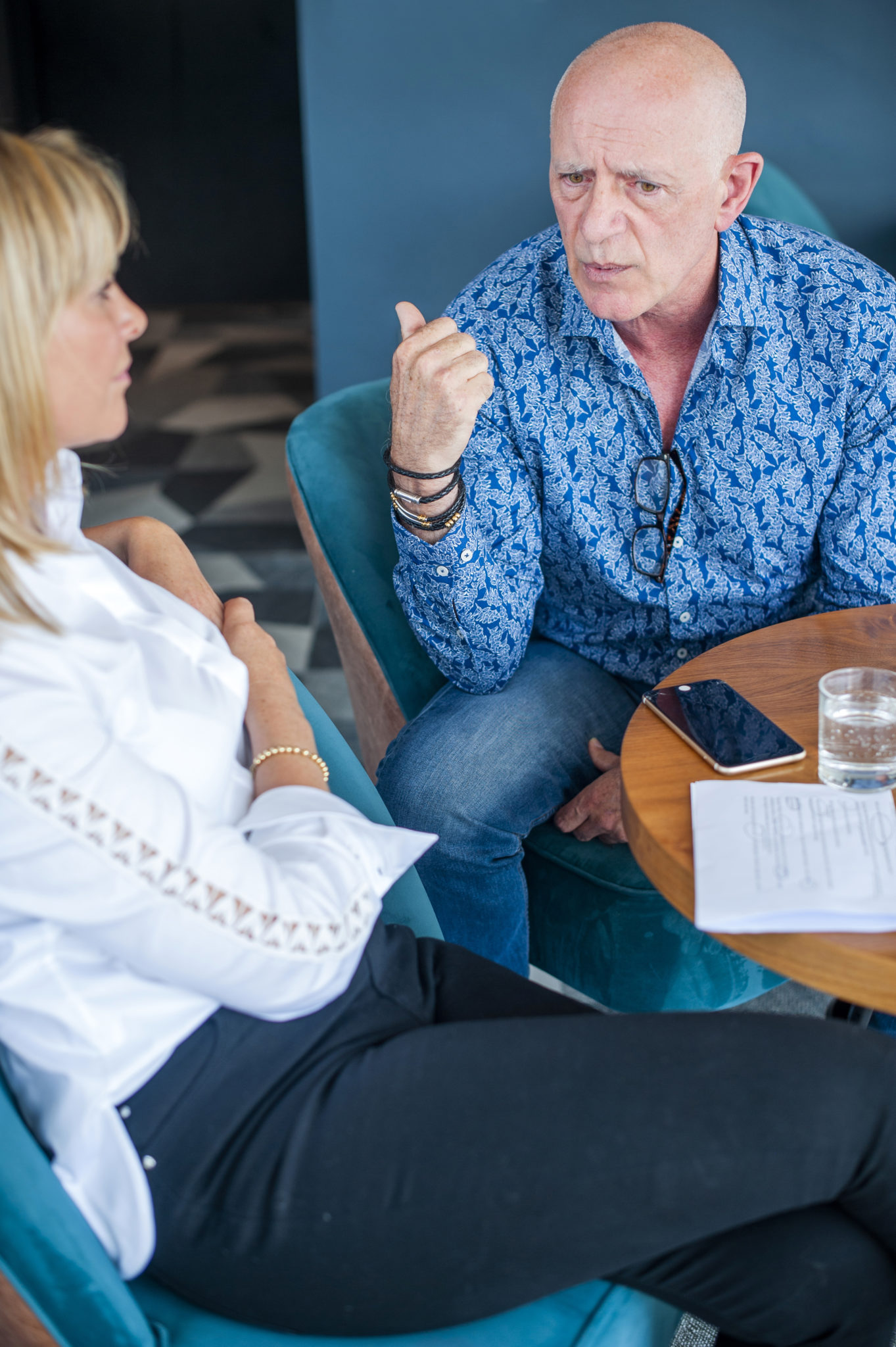 On the morning of the final show I texted you to wish you luck and I was surprised when you responded and told me that you weren't at all nervous or emotional.
I don't do nerves and I don't do stress. Not about work anyway. Maybe that's because I'm at it 42 years…but there was huge emotion, the viewers just didn't get to see it. The emotion happened about 6.40am, when the man who gave me the job and believed in me, turned up, Alan Hanlon. People ask do I have any regrets? I got a chance along with Alan (Cantwell) and Aidan (Cooney) and the rest of the gang to do something that is very rare in any form of media, we built a media institution which has stitched itself into peoples' lives. We laid the foundations, we built the house. I wasn't just there at the birth of it, I was there at the conception, it was our baby…it became personal.
Which is why letting go of the baby must have been hard?
I can't speak for anybody else but I'm very good at letting go of stuff. Because at the end of the day it's just stuff. And stuff can always be replaced, it doesn't really matter.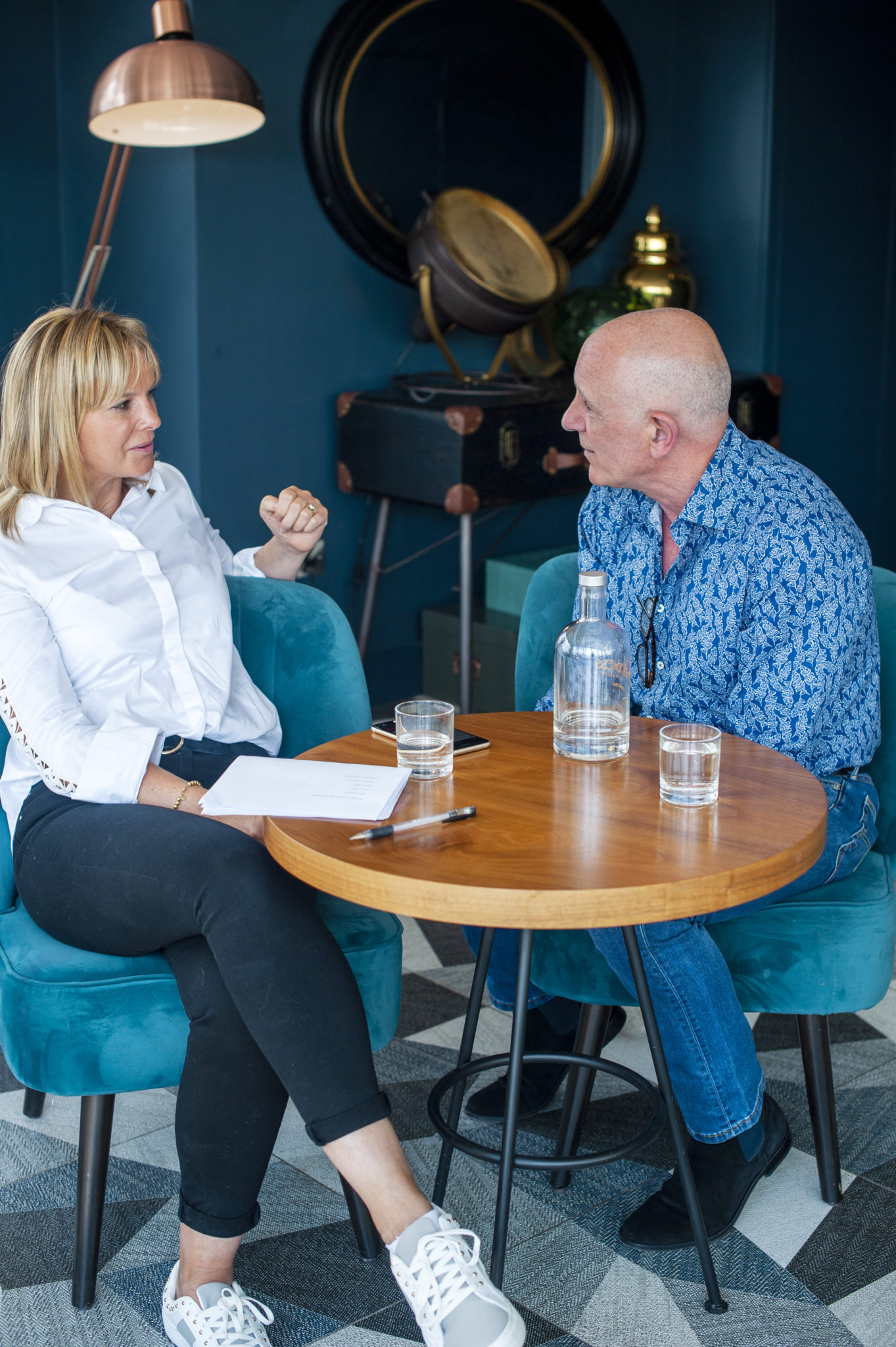 But still though work can define us. Do you now feel a bit adrift?
No…because I chose this career and the nature of it is that you never know what's coming next.
But you must have known that you were secure in Ireland AM?
Yes…but I never assume. I never assumed it before Anne (Mark's first wife who passed away suddenly in 1981) and I certainly never assumed it after Anne. Just as I thought, 'This thing called life is working out okay', I got slapped sideways so hard. After Anne I never took anything for granted.
What do the family (wife Audrey and kids Gerard, Sophie, Daniel and Mary) think about it all?
It's funny, there's been no great discussion. They're a bit like, 'Is this okay dad? You okay?'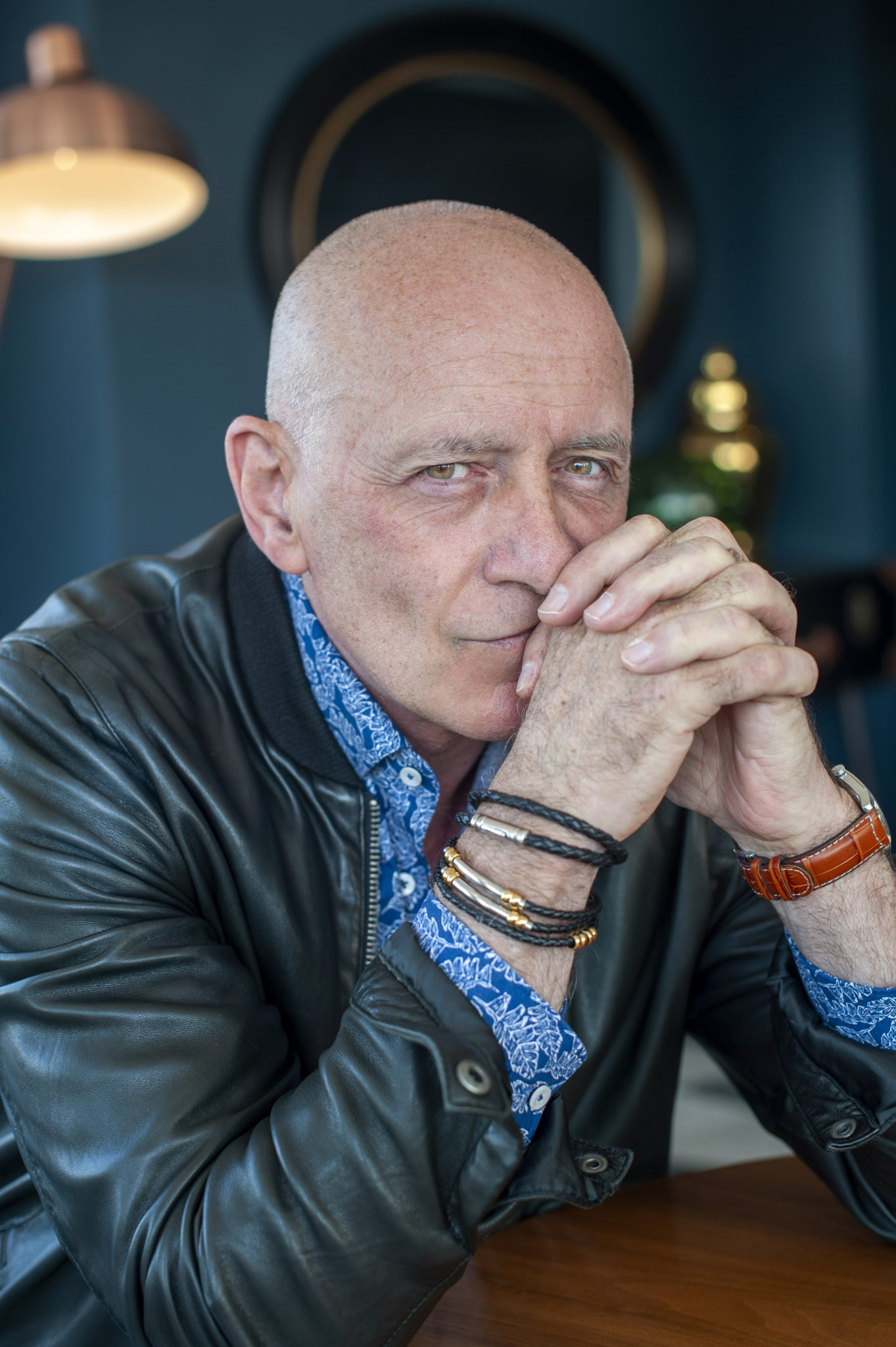 Because you do like routine and the routine has now been upset.
I get cranky when things happen out of routine. Because the natural order has been disturbed and I don't like that.
Filling in for Shane Coleman on Newstalk Breakfast must have been a good way to ease you into this new order.
I loved it. I'll be honest, it went by in a blur and I'm still trying to process what I did and didn't do. But the first love, as you know, has always been radio. Tv is like driving an oil tanker, everybody needs to be on the same page otherwise if turning left, everything can go wrong! Me, a microphone and somebody listening at home and if it's going well you can almost feel like you can reach out and touch the listener.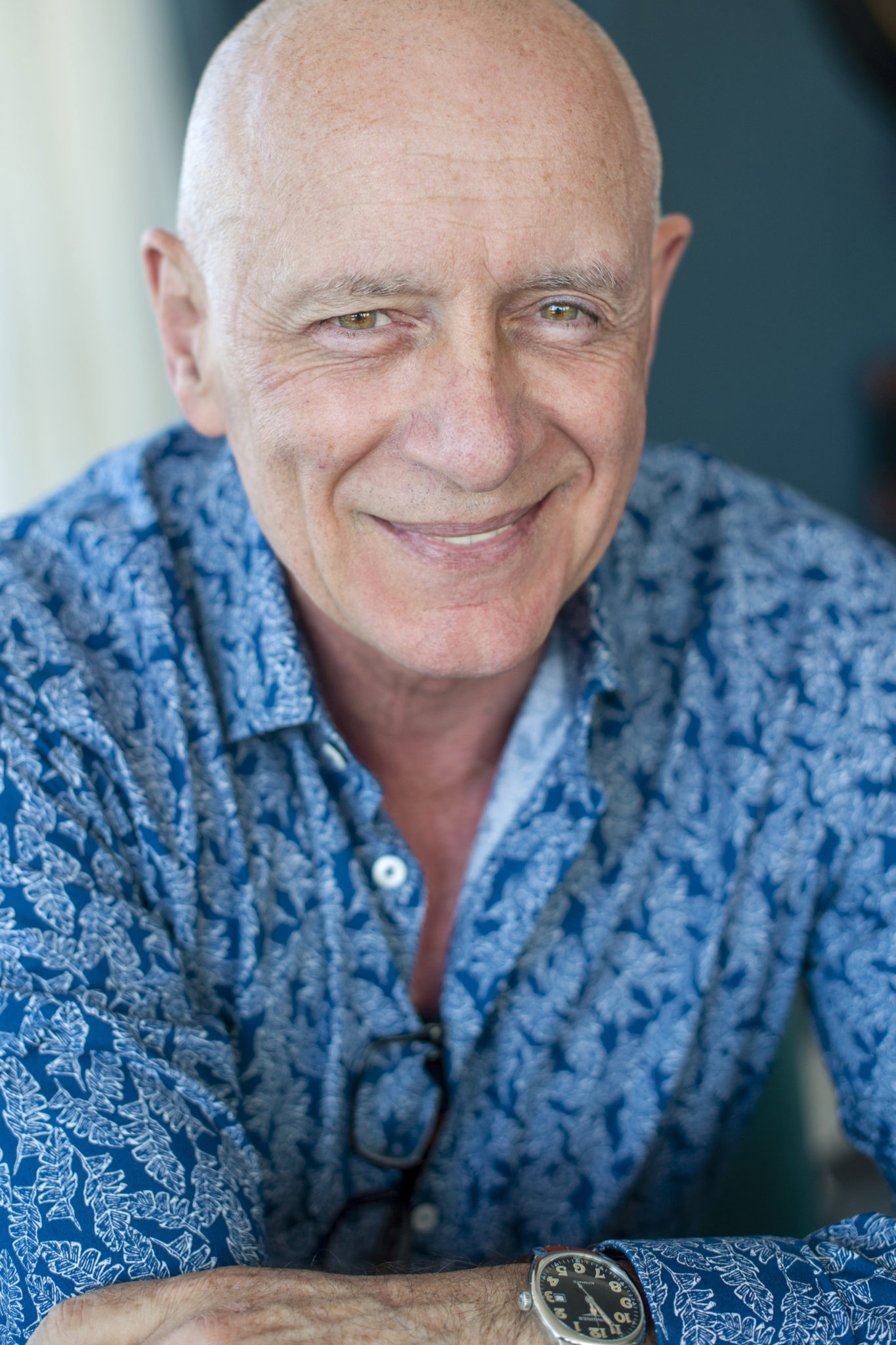 I presume you're getting lots of offers…
Eh, well…I'm knocking on a few doors to let people know I'm available again. There are two tv discussions coming up in this month so we'll see where they go. My ambition, in as much as I can say is, I would like to get a project in radio. I'll be 63 next month and I'd like a good project to build, three-five years maybe? Whether that will happen I have no idea, but I'm open to persuasion.
Expect a call soon from RTÉ asking you to take part in Dancing With The Stars!
Not a hope in hell. I'll tell them in advance now, NO!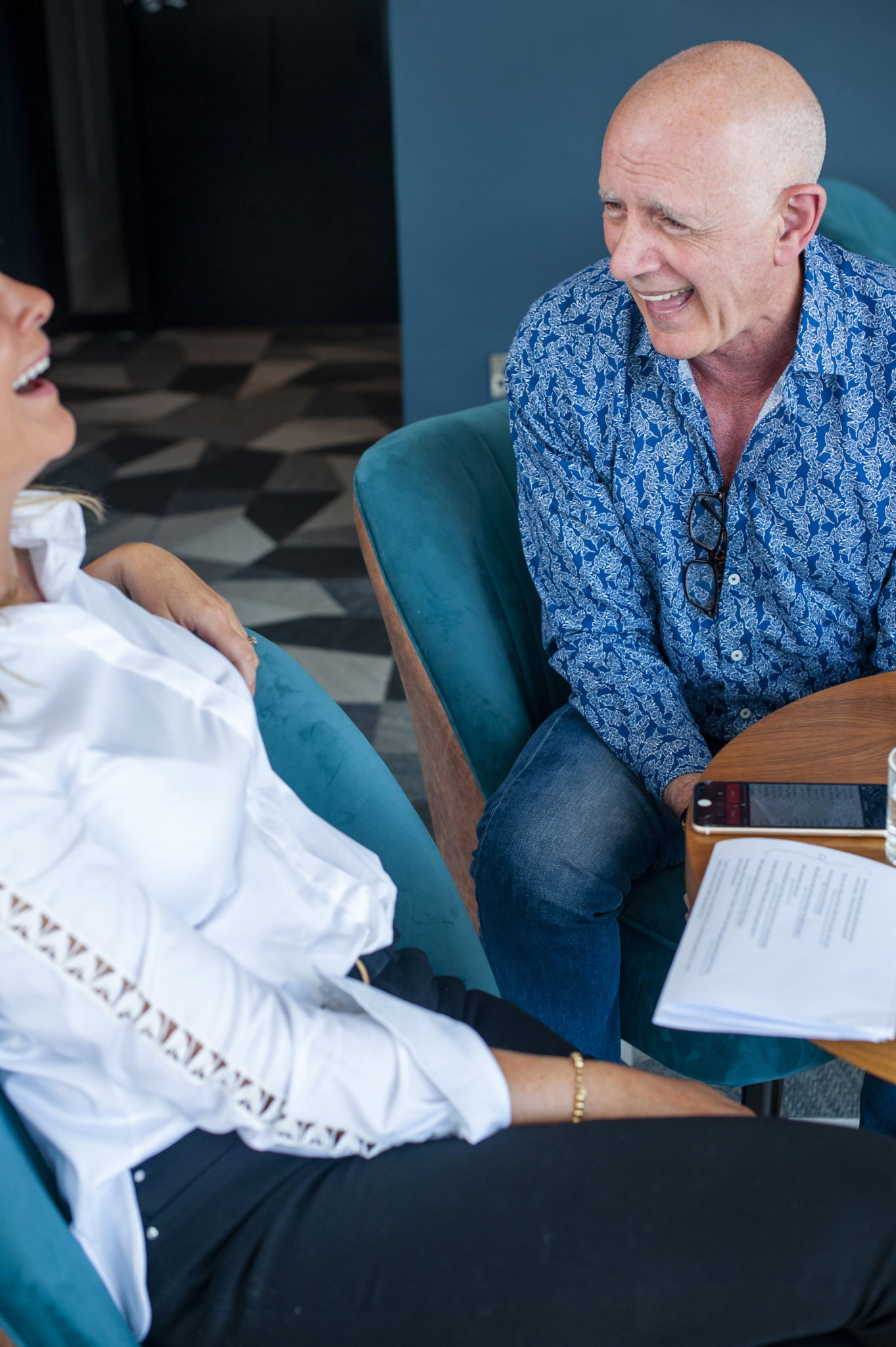 Changing topics, you once said you were a lousy father, do you still believe that?
I was a very reluctant father, I didn't want it. I didn't have great parental reference for it. I had a very turbulent relationship with my parents, as has been well documented. It was little or nothing to do with them, other than that they were first timers with me. The eldest of eight, I was the experiment and parenthood is a work in progress. You automatically presume that being a parent confers wisdom, but it doesn't. I have become more forgiving as I've gotten older because they were doing the best they could. I was a pup and a handful; I was awkward and contrary and, stubborn and rebellious. And I would never shut up. I haven't changed much in 50 years! But because of all that I didn't want to join the parenthood club. Also…I'm incredibly selfish!
We all are lousy parents from time to time.
Ever tried, ever failed, try harder, fail better. There have been one or two quite serious family crises and I have dealt with them well, better than I thought I could. But it's the little things that drive me mad. I can erupt like a rocket, incandescent over small things. I don't understand why one of my kids passes the wash basket every day and doesn't put their jocks into it.
You came into Dublin this morning on the DART to meet me at The Address Hotel and now after this interview, you have time to play with.
That must feel weird? I have a lot of time on my hands! Time to learn how to be an normal person! But for a person that likes a rigid structure, I'm enjoying it, so far.

One foot in front of the other…
A very good friend called the other day and all he said was, 'keep going'. And that's what I am doing.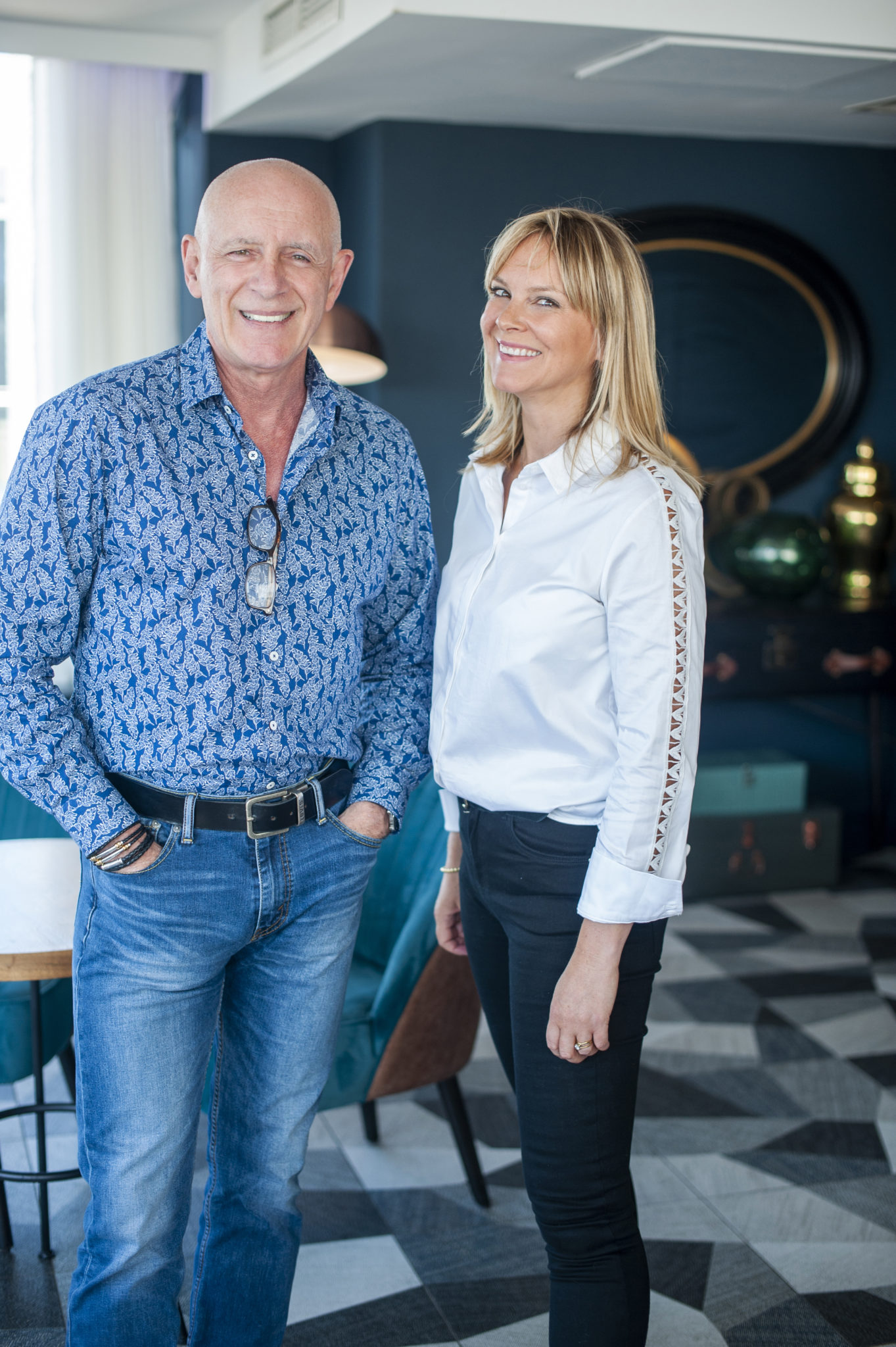 INTERVIEW: Bianca Luykx
PHOTOGRAPHY: Lili Forberg