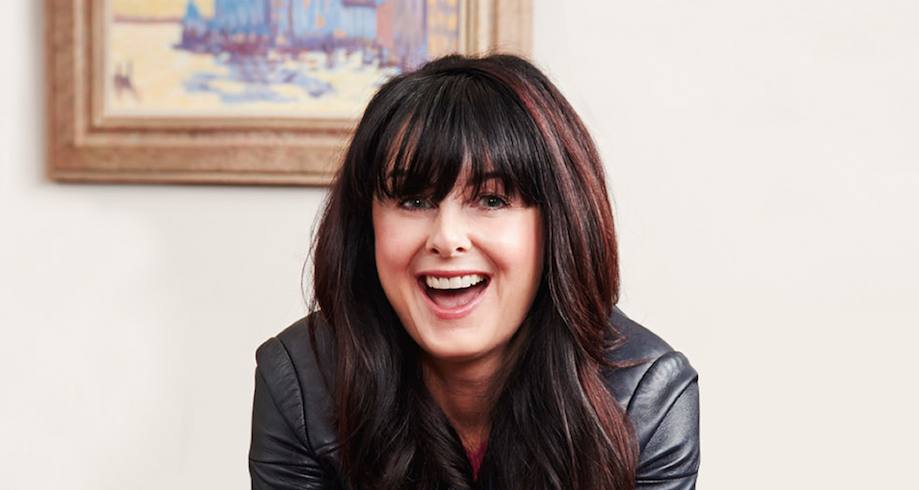 Marian Keyes has opened up about how her husband, Tony helped her through her addiction struggles throughout their 26 years of marriage. The couple met at Tony's 30th birthday party before Marian went to rehab for her alcohol addiction.
The best-selling author has been candid in the past about her addiction struggles as she tries to help others speak more openly about the issue.
In a new interview with Women's Way magazine Maria said that Tony has always been there for her and helped her to become a "better person."
She said; "I know people in awful American films day, 'You've made me a better person', but he has made me a better person."
Continuing she shared; "He is a very kind and non-judgmental, without being a doormat, and he's very calm. He loses his temper about once a decade and he won't have a shouting match with me."
The much loved writer also spoke about how their relationship began as a friendship, with her reconnecting with him once she had left rehab and once they began dating they were engaged just 11 months later!
"I've learned, in confrontation, to be more respectful. I catastrophise at the drop of a hat, he says, 'Let's look at the facts'. He's been very good for me and he'll always give people the benefit of the doubt."
Marian also spoke about how her book, Rachel's Holiday, which came out in the 90's and she has just published it's sequel, Again Rachel, is a story that resonates with people. Touching on themes of mental illness and addictions, she shared that these topics helped people to read about.
"Back then, addiction was something regarded as very shameful in a woman, and that it should be kept secret. It meant that when people read the book, they were able to be more compassionate with themselves."
Continuing she added; "So many people have contacted me to say they've gotten clean or sober from reading it, they stopped thinking of it as a moral failing and began to see it as it is, which is a condition that the person has no control over."
"As a recovering addict, addiction is mainstream. It's not something that happens in the shadows, on the margins of life. The numbers of people addicted to alcohol, gambling, tablets, illegal drugs, food, whatever, there's an awful lot of it."