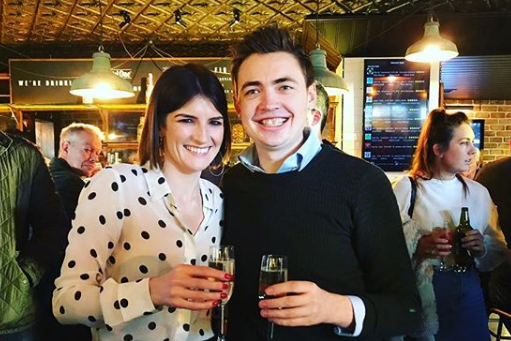 Ireland AM co-host Sinead O'Carroll has announced her engagement to boyfriend Lorcan Nyhan.
The beauty, who is hosting the morning chat show alongside Mark Cagney while Ciara O'Doherty is on maternity leave, announced the news this week on social media.
The pair, who have been together for over two years, took to Twitter to make the news official, with Sinead even showing off the stunning ring.
"Lorcan and I making it official, so we can probably make it Twitter official" Sinead captioned a celebratory snap.
The journalist took over from Ciara O'Doherty – who recently welcomed a baby girl – back in January, and has become a welcome face on our screens each morning!
How gorgeous is the ring!?