Maia Dunphy has spotted a hilarious optical illusion in one of Thalia Heffernan's latest pic.
The model is well-used to posing for dramatic and interesting pics, but this takes interesting to a whole level.
Maia took to Twitter to share a photo of Thalia, where at a glance, she appears to have two very different looking legs.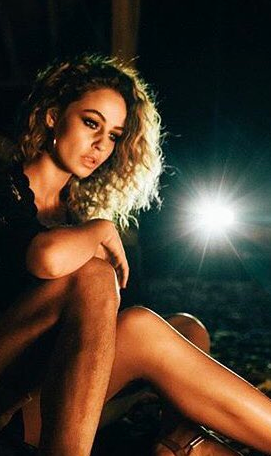 "The courageous @ThaliaHeffernan makes a strong statement by only shaving one leg," Maia joked.
The star appears to be posing with her boyfriend Ryan McShane who's leg is to the front of the pic.
Other followers seemed to think Thalia had an extra leg.
"LOL, are my eyes deceiving me or are there 3 legs?" one fan said.
Thalia got in on the gag herself by retweeting the pic with the caption:
"Keeping one leg summer ready, the other #beastfromtheeast ready. Global warming prep comes in all shapes and sizes @MaiaDunphy, I've even grown a third leg for those unexpected seasons."
Of course, whether Thalia does shave her legs or not is completely up to her, but the decision to shave only one or, indeed, having three legs, would be quite an unusual one!