Maia Dunphy has been forced to set the record straight on her relationship status after a number of questions from fans, followers and the media.
The star took to Twitter to clarify that she is not in a romantic relationship with anyone at the moment.
"For the record, the only person I'm in a relationship with at the moment is my son. (Which sounds much creepier than was intended….)," she said.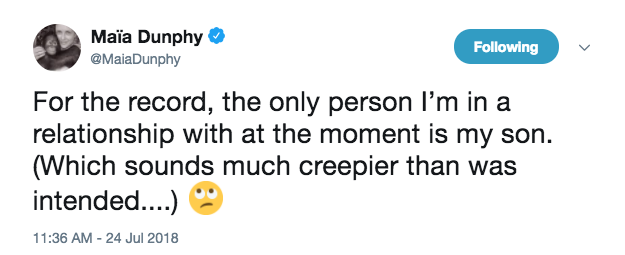 The star is perhaps referring to speculation over her relationship with Robert Rowinski.
The pals met on this year's Dancing with the Stars and have remained very close.
Maia recently jetted to Poland to spend some time with her former dance partner, which led to Instagram followers asking questions.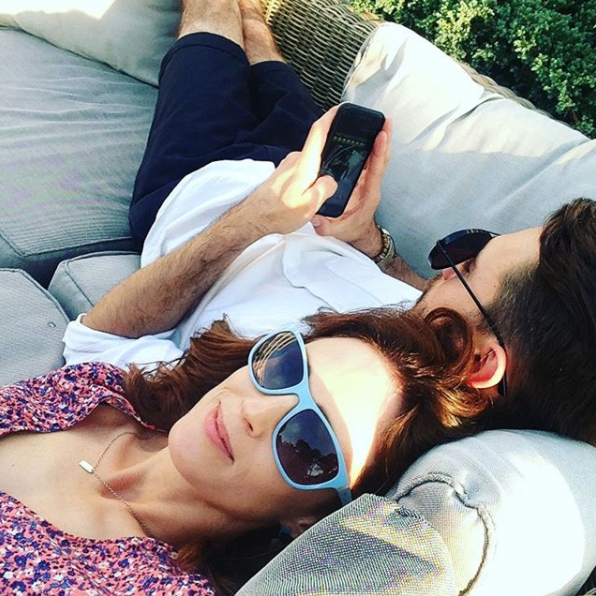 "I knew it!" said one follower, but Maia clarified they "Just friends catching up".
Another asked if it was a case of the 'strictly curse' to which she replied: "Ha!! Not a chance in hell!"
The TV presenter revealed back in May that she and her husband Johnny Vegas had split up.
In a lengthy statement, the star explained: "It is with a heavy heart that we want to let you know that we separated some time ago last year. We are telling people now because speculation is unhelpful at best, and dangerous at worst. As we think is obvious, we continue to fully support each other; there is no acrimony, no story and no one else involved."
The couple married in 2011 and have one child together, 3-year-old Tom.
Johnny has another child from a previous relationship.