Love Island came to an end on Monday night with Jess and Sammy being crowned the winners.
However, we were more interested with a specific reunion.
Catherine Agbaje and Scott van-der-Sluis finally came face to face once more after Catherine was dumped from the villa.
The Irish contestant was one of the favourites to win when she coupled up with the Shelbourne FC footballer. However, her bold behaviour in Casa Amor saw her fall out of favour with viewers when she coupled up with Elom.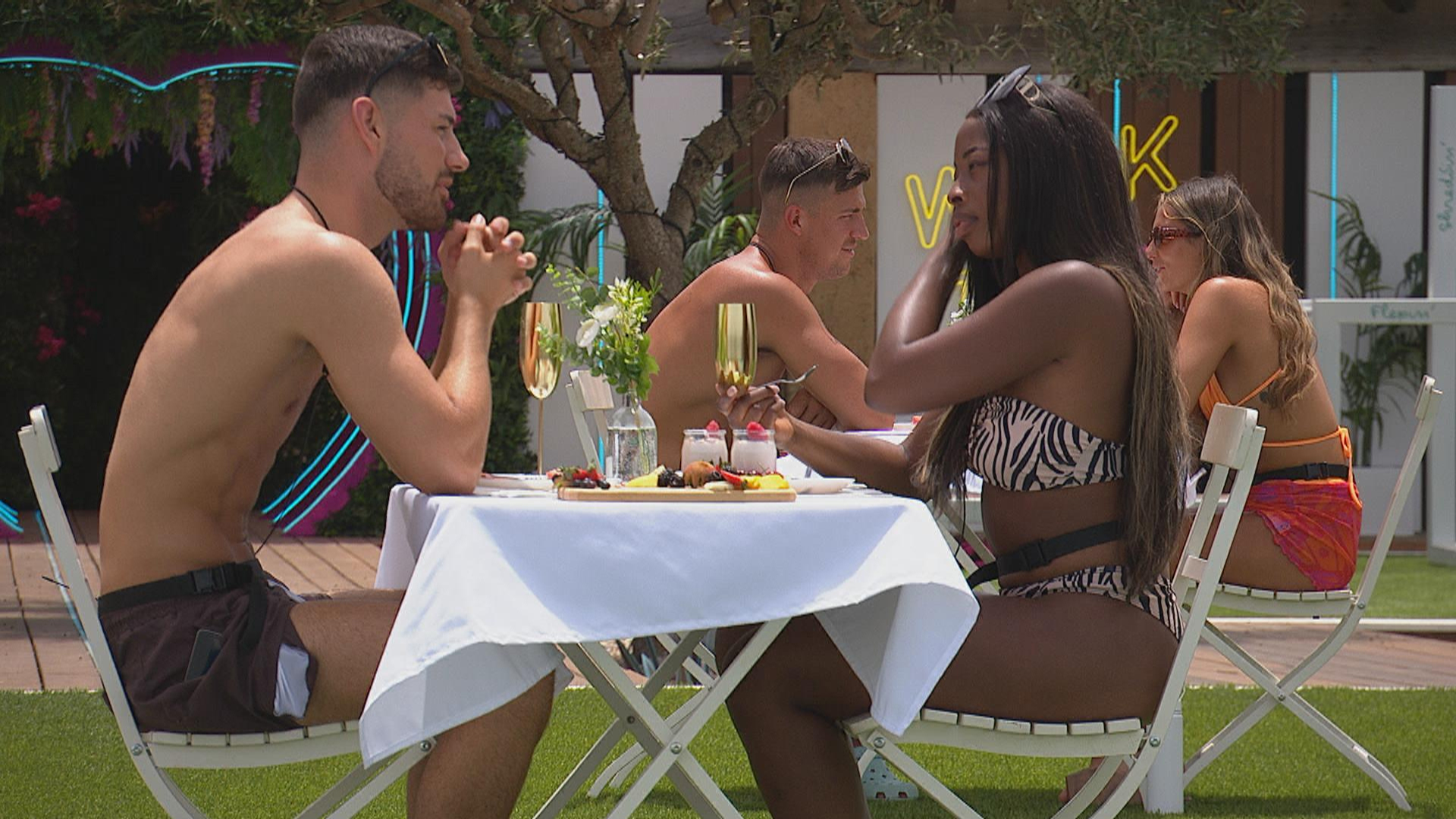 Scott then got to know Abi after Catherine and Elom were dumped from the villa. However, just days before the final, Scott admitted that he didn't have feelings for Abi.
Meanwhile, Catherine and Elom split shortly after leaving the villa.
Fans are eager for Catherine and Scott to rekindle their romance.
The pair reunited on Monday night during the finale. Catherine shared a sweet selfie of her and Scott as they attended a party.
They were both beaming at the camera so it looks like there is no bad blood between the pair.
However, we wouldn't hold our breath for a romantic reunion between these two.
He shut down rumours when he appeared on Aftersun, telling Maya Jama: "At the moment, we get on as friends really well and there's nothing different to that at the moment. I don't know about a date just yet.
"I was sort of over that situation in the villa. You can never say never with it. For me at the moment, I'm sort of done with it."