Louise Duffy has returned to her Today FM radio show following maternity leave.
The star, who welcomed her first child with husband Paul Galvin back in July 2018, and made her long-awaited return to the airwaves.
The 34-year-old took to Instagram to share a video of herself in the Today FM studio for the first time since May of last year.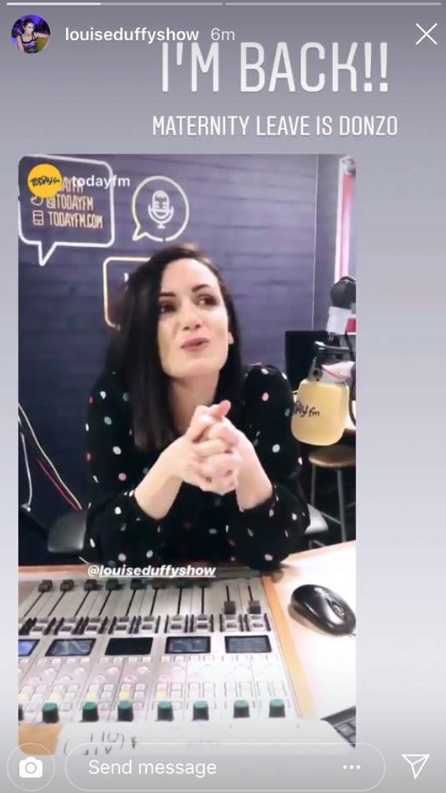 Louise shared the first snap of their beautiful baby Esme back in August and just enjoyed their first Christmas as a family.
We're delighted to hear Louise back on the radio!