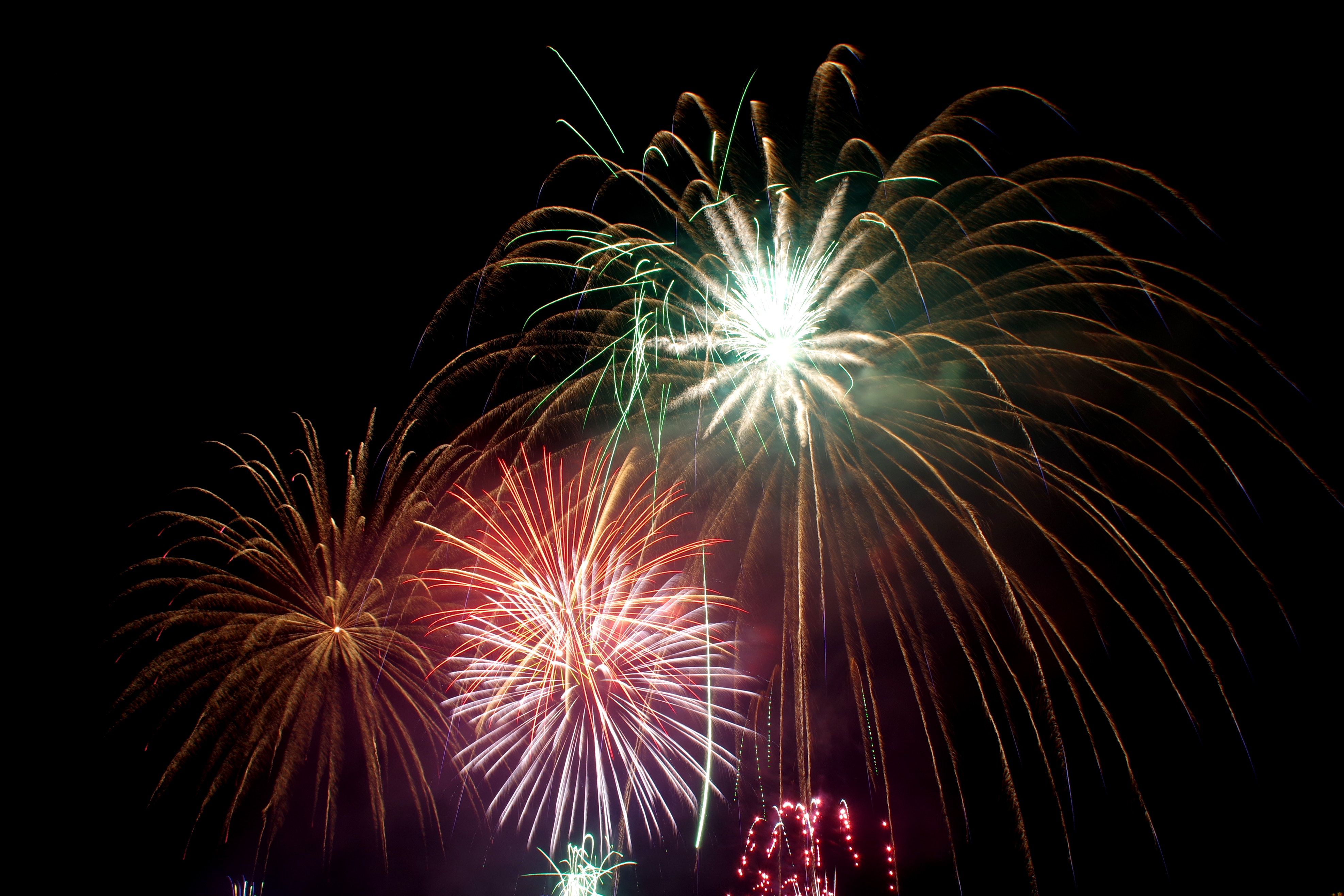 With Halloween just over, it's officially okay to start talking about Christmas and New Year.
This year's lineup for the 3Countdown Concert has been announced.
As part of the New Year's Festival Dublin, Gavin James will headline the show, with Hudson Taylor, Wild Youth and Inhaler announced as special guests.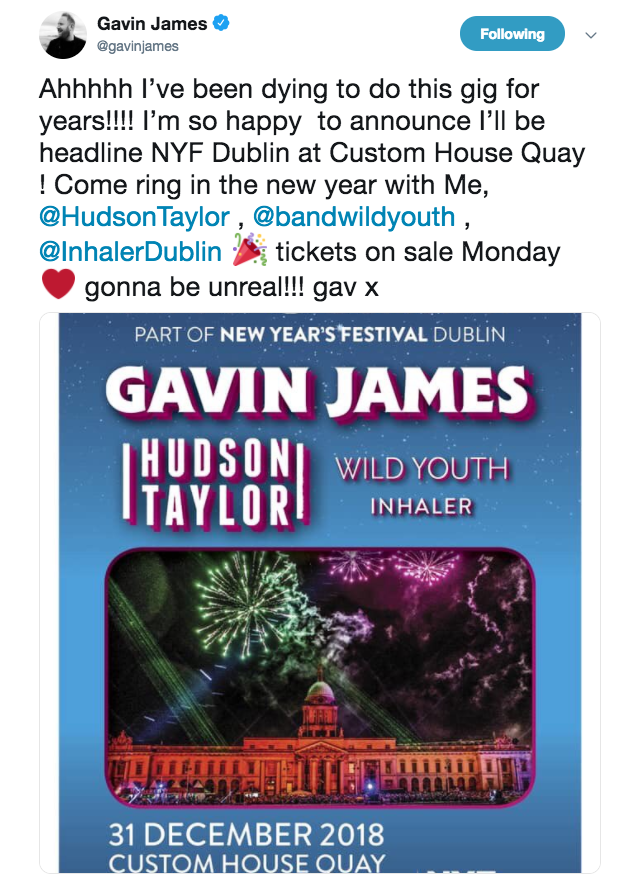 The gig will take place on Custom House Quay in Dublin on Monday, December 31st.
Tickets go on sale Monday November 5th at 9am from €29.90.
Will you be heading along?