Liam Reardon is a man with a plan.
The 23-year-old shot to fame when he won Love Island in the summer of 2021. Although he wasn't lucky in love outside the villa, with himself and Millie Court parting ways a year after the show aired, his professional life is soaring.
He has his sights set firmly on the future and he is working tirelessly to achieve his dreams.
VIP Magazine caught up with the Welshman where he chatted his love of Ireland, where he sees himself next year and why he's saying goodbye to dating shows.
Hiya Liam! First thing first, you have an Irish name…so any Irish connections?
Hm…no. My name Liam is Irish. Reardon, my last name, is Irish. My sister, her name is Niamh which is Irish. My dad must love Ireland! [Laughs]
Well, you clearly like the Emerald Isle in any case! Is this your first time here?
I've been twice before, both times to Dublin. I came for New Year's in 2018 and Paddy's day this year. Amazing time both times! Today is not as alcohol-heavy! But it's still going well. This time, I'm only here for one night for the TRND BTY Christmas party. It's going really well so far!
On your travels here, have you tried any Irish delicacies?
Guinness! Is that a delicacy? I'll say it is anyway!
You're having a great time. Are you a Christmas guy?
Oh yes, and I got all my gifts ready for my family this year with TRND BTY! I love Christmas, I love being with my family and being with my friends. I obviously live in Essex on my own so I'm looking forward to going back to Wales.
You've done a Gavin and Stacey! Moving from Wales to Essex, how are you finding it?
I have yes, I love Gavin and Stacey by the way! I moved to Essex and it's going really well. It's about four hours from Wales, so it is a bit of a trek. I do enjoy it, I like my own company. I'm still young. I have a lot of time ahead of me if nothing bad happens! [Laughs] People couldn't believe that I turned 22 in the villa, they were saying I looked about 30 years of age! I've had a few paper runs! Tough ones!
You're back on our screens soon in Celebs go Dating, tell us a bit about that!
Yes, we filmed it all, it comes out this week. It's on for four weeks, five nights a week. I had a great time filming, I met some lovely people and I've come away with some great friends. It was a great experience.
Are reality shows your thing now or do you want to spread your wings?
I like doing TV. I want to move away from the dating shows. I did enjoy myself. But TV is something I want to pursue a career in and hopefully that is something I can do.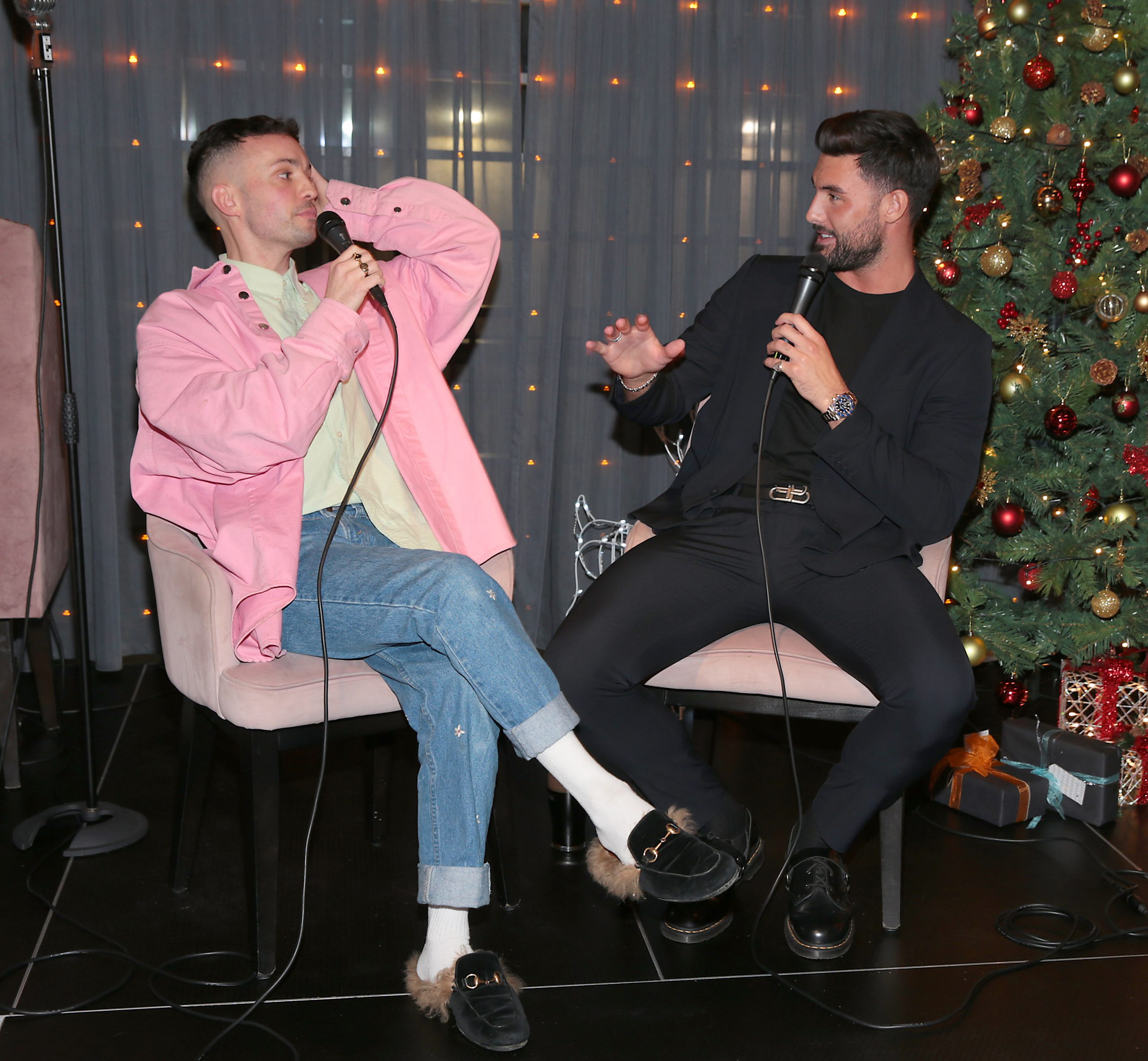 Lots of Love Island stars have transitioned into telly. Loose Women is a popular show for female contestants, do you have any dream show in mind?
They've got a Loose Men going on! It would be great! Other TV shows, I'd love to do Strictly, SAS: Who Dares Wins, Masterchef, I'm A Celeb. Those shows are a dream for me to do! If I got on any of them that would be great!
Those are tough shows! So you're not afraid to get down and dirty!
I'm not afraid of anything really, bugs and camel balls! [Laughs] I'm fine with heights! I'm very outdoorsy!
You won Love Island last year, how has life changed for you?
It's been over a year now! Life has changed completely, it's been a good one, and there's been ups and downs. But I'm grateful for everything. I'm grateful for the people that I met and I'm forever grateful for the show going the way it did! I won! Not a lot of people can say that!
View this post on Instagram
If you could give your teenage self advice, what would you say?
I don't know…that's not great advice, is it? Try everything! I've tried everything and it feels like it's going okay. And I want to keep trying everything. And just…love.
Apart from TV, what's next for you Liam?
I've just been chilling, I've been doing my Instagram work and doing different events. Looking forward to watching Celebs Go Dating. And hopefully, in the new year, there are new things coming, and hopefully, go on TV again. And boxing is a massive thing for me so I want to focus on that as well.