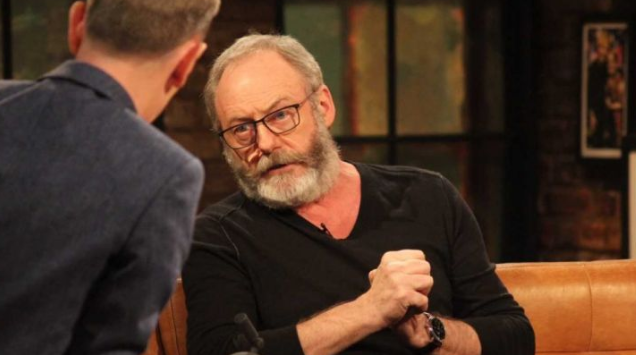 Game of Thrones actor Liam Cunningham has teased the new season of the HBO show, calling it 'extraordinary.'
Liam, who plays Davos Seaworth in the hugely popular show appeared on The Late Late Show last night, and host Ryan managed to get some small details from the star.
"To give you a little taster, it normally took about six months to shoot 10 episodes, and on the six episodes that we've done for the last season it has taken us nearly a year," Liam shared.
"So the budgets, the scale is [sic] absolutely extraordinary. I can also repeat what the head of HBO said, Richard Plepler. He's seen them, they're not finished episodes – there's a lot of CGI and stuff to do on them. He's seen the six episodes twice, and he said it's like watching six movies.
Liam Cunningham teases Game of Thrones fans #latelate pic.twitter.com/ASv2w1cjwM

— The Late Late Show (@RTELateLateShow) January 18, 2019
Ryan went on to congratulate Liam for lasting so long in a show notorious for killing off it's main characters, to which he replied 'so far…. That doesn't mean anything!"
The actor then told the crowd 'Don't forget 'Valar Morghulis', which is one of the phrases in the show – 'All Men Must Die'."
We're so excited for the show to be released in April! Take a look at the epic trailer here!