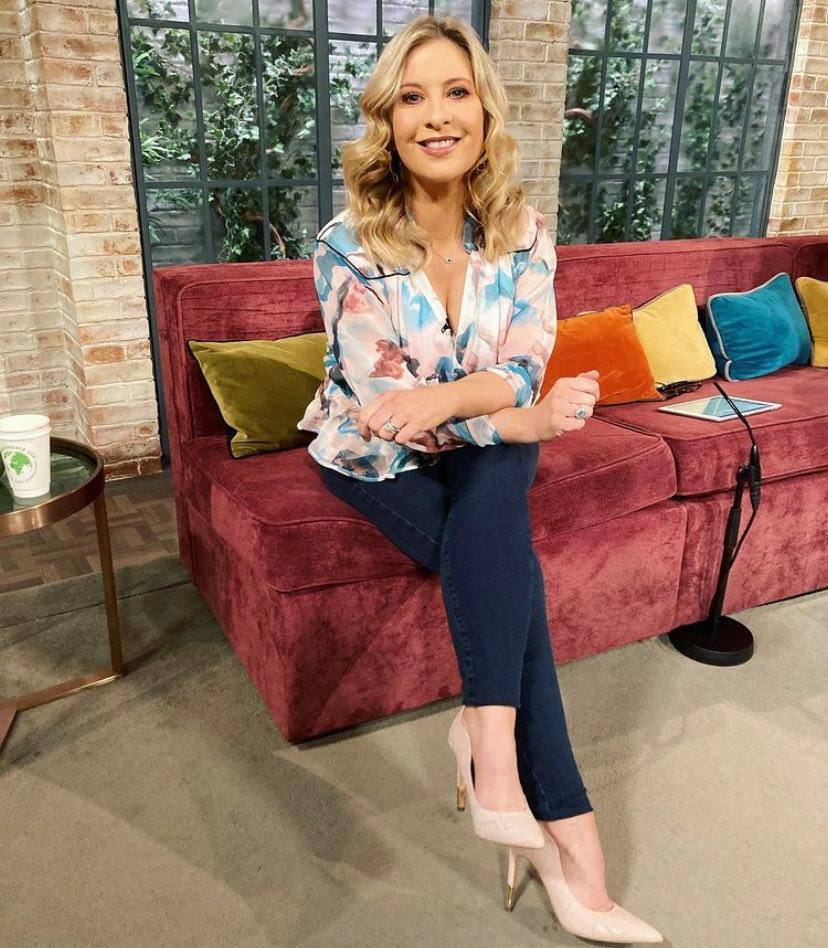 Like hundreds of people up and down the country, Laura Woods has grown tired of her growing roots and decided to take matters into her own hands, while salons remain shut.
While she hasn't had her hair done since early December, the Ireland AM presenter felt it was time to show her tresses some TLC and dyed it at home.
Laura picked up the Wella Hair Streaking Kit in her local supermarket and it worked a treat!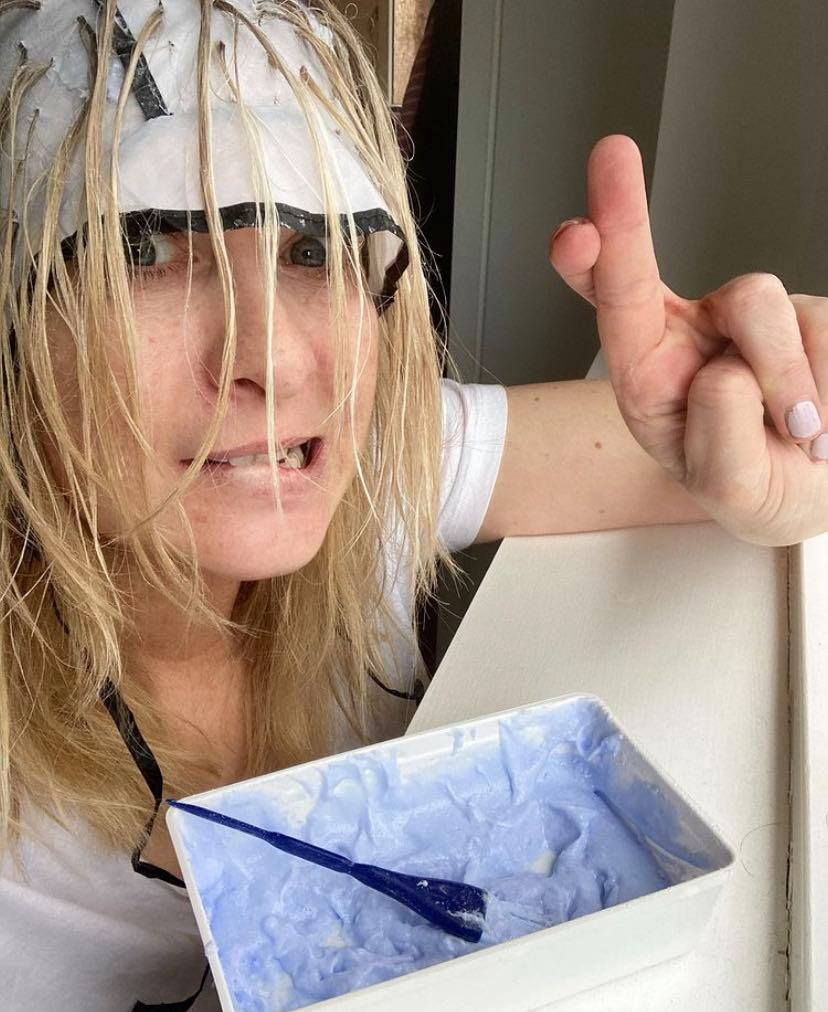 "The kit comes with the ridiculous cap and a thing to pull your hair through. Then you mix up the two ingredients and brush it through the hair before leaving for 30 mins," she explained.
Laura was delighted with the finished look – but revealed it can be a little tricky to colour certain parts, so recommends asking a loved one for help.
"It gave a nice lift and you can definitely notice a difference. Obviously it's not as good as the professionals but hopefully it'll last a few weeks."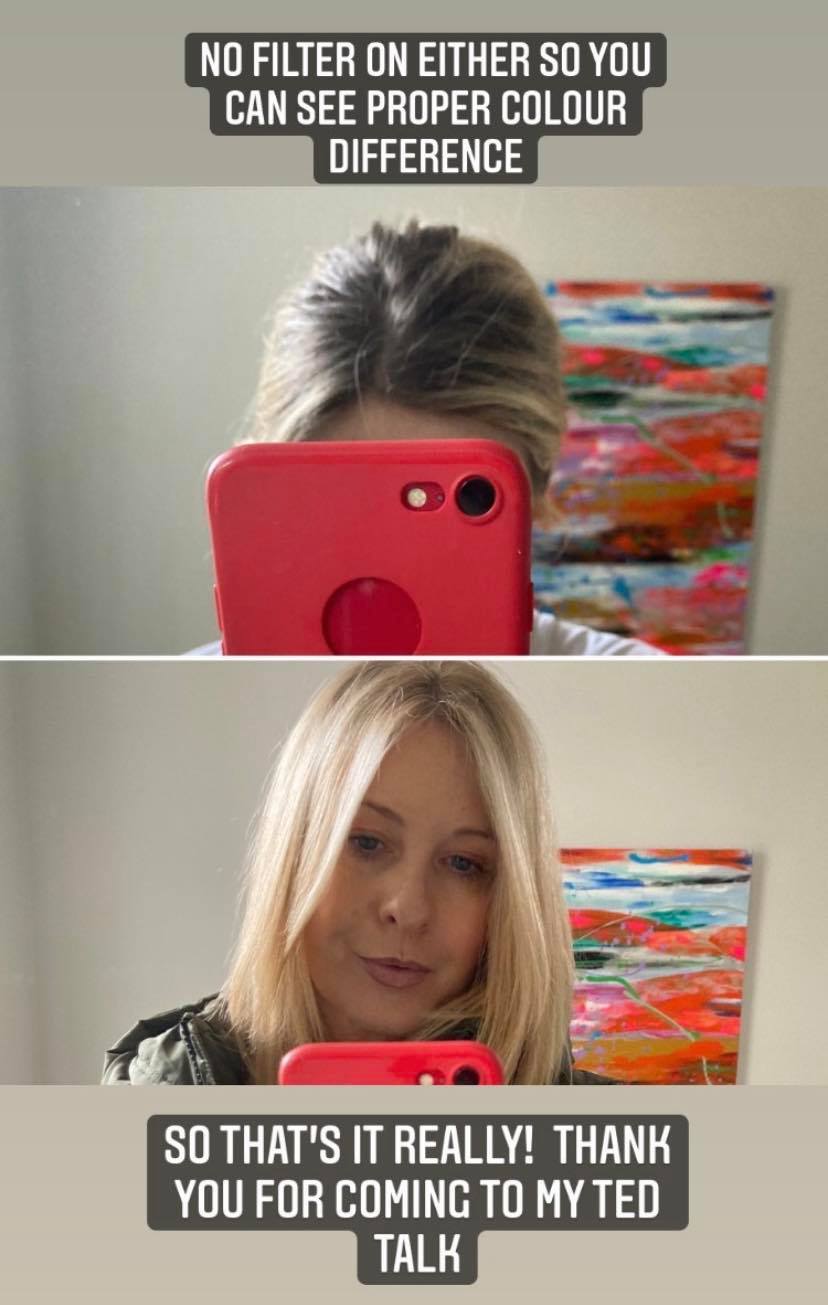 She added, "As you can see, much brighter. Obviously a little uneven because I probably didn't take even amounts of hair out of the shower cap.
"I found it tricky to get back of head so rope in whoever is in your bubble to help with that part. They'll be thrilled."
This isn't Laura's first time tackling an at-home hair do, as her husband recently chopped her tresses for her.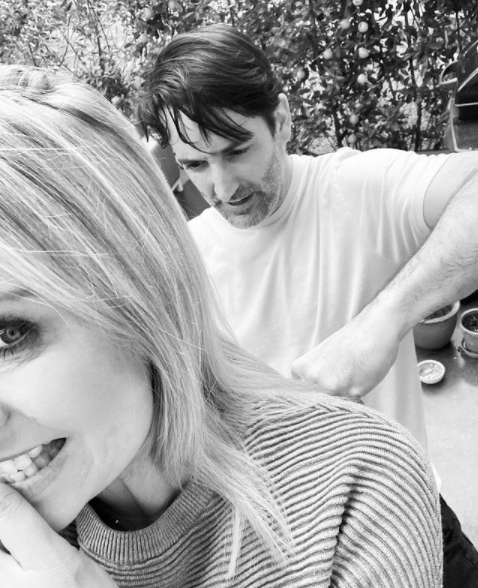 Sharing a snap mid-transformation, Laura said, "I'm not entirely sure it was a good idea to request a haircut from my other half. He reminded me I wouldn't even let him cut the dog's hair last lockdown, but needs must…
"Just told him to cut in a straight line like how he does with wrapping paper- obvs can't see the back but he says he did a good job."
And that, he most certainly did!