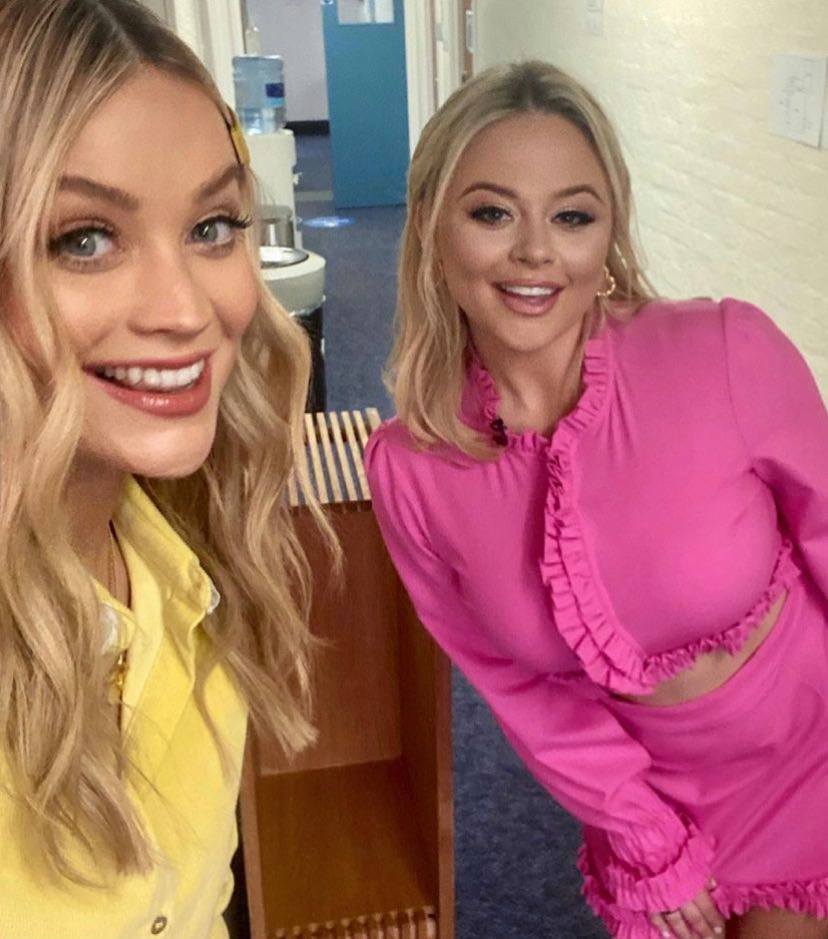 Laura Whitmore has returned to the set of Celebrity Juice following the arrival of her first child last month.
The Bray native and her husband Iain Stirling welcomed their adorable baby girl to the world at the end of March, and Laura has already been showing her around the workplace.
The new mum is filming the current season of Celebrity Juice with Keith Lemon and Emily Atack, and brought her little girl along as she shot an episode during the week.
Sharing an adorable snap in the beauty room, Laura snuggled the youngster before stepping out on set.
Followers and famous friends were quick to share their adoration with Laura.
Fellow Irish presenter Dermot O'Leary simply labelled the new mum a 'marine', while actress Sarah Greene called her a 'marvel'.
Denise Van Outen said, "Working mummies rock! You legend. You look so beautiful."
Actress and comedian Felicity Ward added, "You are back working? Incredible."
Before the birth of her first child, Laura made it very clear she had no intention of giving up the career she worked so hard to build.
Speaking to The Telegraph she said; "When people ask if I'm going to give up work this year because of the baby, I'm like, 'Why? Mum did it in '80s Ireland!'
"My mum grew up the youngest of 13 children in Catholic Ireland. She had a child out of wedlock and worked full-time, which taught me that there's nothing you can't do.
"All my friends from school are doctors or teachers. The fact that I even thought it was possible to go off and work at MTV came from my mum because her attitude was: 'If you want to, then why not?'"