Keith Duffy has spoken out about Westlife, as news of their reunion tour excites fans across the globe.
Shane, Kian, Nicky and Mark announced the highly anticipated news this week that they will be releasing new music and going back on tour, 20 years after they first formed – and now, Boyzone have also announced that they are releasing a new single.
Speaking to Muireann O'Connell on Today FM radio, Boyzone star Keith Duffy had his say on the Westlife boys and how the band started out!
"Ourselves and Take That always got on very well, and in the early days ourselves and Westlife got on very well too." Keith Duffy told Muireann.
"And I'm not saying that we don't now but, I mean, the reality of it is, that Westlife started as Boyzone's support act. They started as our opening act, they warmed up our audience for us on our European tour and our first two UK tours.
"I don't know what happened in between that and now, but we don't to seem to see the boys or talk to them very often – but there's no bad blood as far as I'm concerned whatsoever. The boys went on and had a fantastic career after Boyzone broke up, they lasted the test of time. They stayed together a lot longer than most boy bands ever do which is a testament to the lads themselves."
Keith also spoke out about his friendship with former Westlife star Brian McFadden, who has just been confirmed for the next season of Dancing On Ice.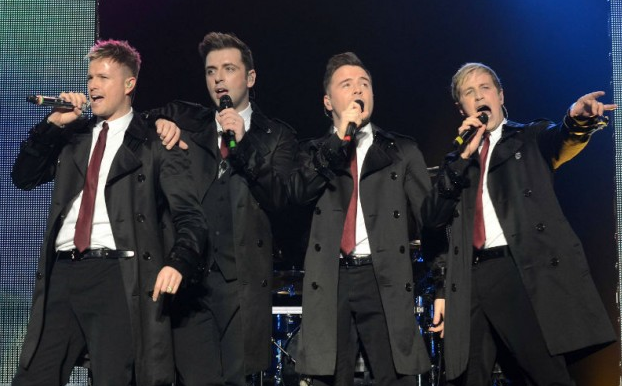 "It's gas because I work with Brian McFadden all of the time as you'd imagine, and Brian is never short to turn around and say Westlife were very lucky to get the start in the world they got because Boyzone gave them the support act on their show. But I've yet to hear any of the other members of Westlife give us any kind of credit for that, ya know!
"I don't think their egos will permit them to say that they started on Boyzone's stage to be honest."
What do you think of Keith's comments?