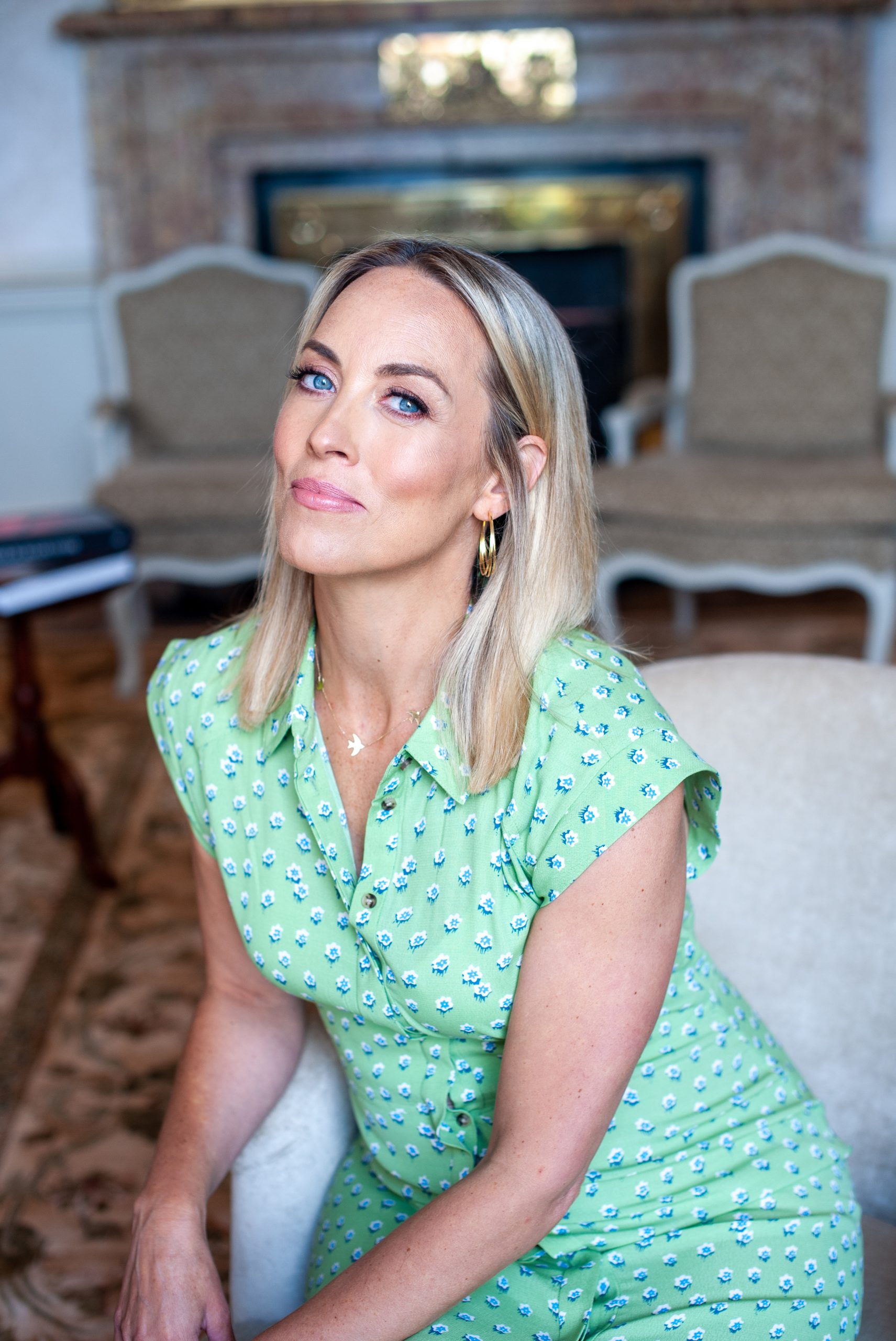 It's always a big day when one of your little ones starts nursery and Kathryn Thomas shared how emotional she was this week.
Sharing a gorgeous snap of her daughter, Ellie as she began nursery this week she said; "A big day in our house, first day in Naíonra."
Continuing she revealed that although her little girl was full of excitement, that she herself was "in bits" on the day.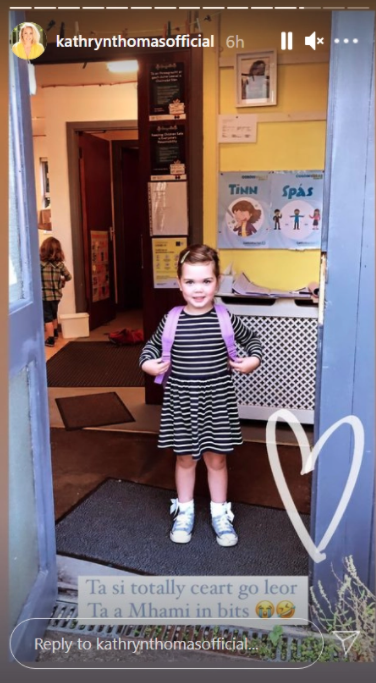 There's a lot of change for Kathryn and her family at the moment, as she and her husband Pádraig are currently expecting their second child together.
Revealing the news to social media in Jun of this year she shared a sweet pic of her little girl, Ellie, staring at her growing bump. Captioning the snap Kathryn said; "So literally….I cannot keep our news in any longer."
"Pádraig, Ellie and myself are over the moon and feel incredibly grateful to be be able to share our news. Our little family is about to grow. All's well…. I feel great and we cannot wait."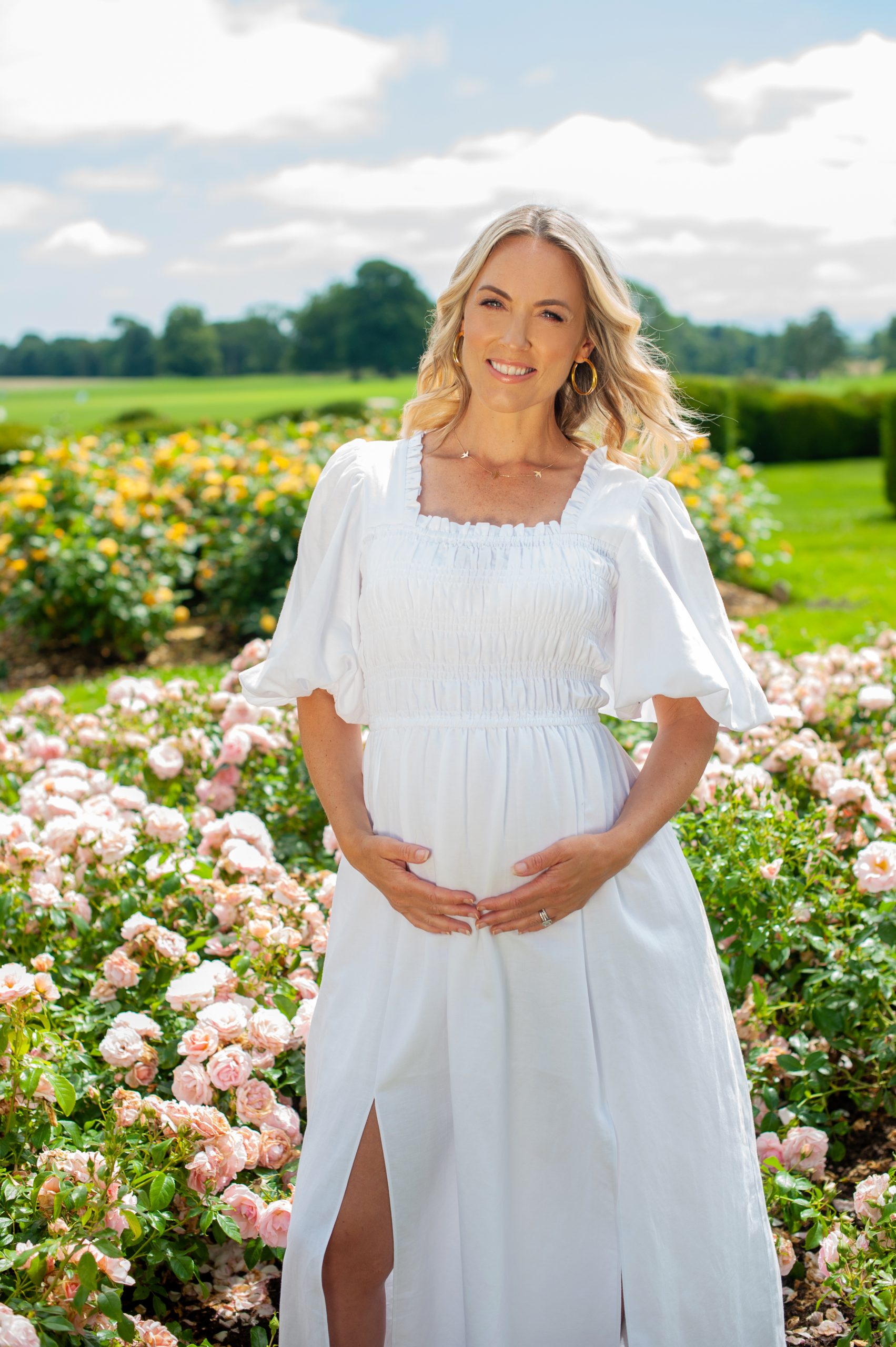 Kathryn has been very open in the past about her fertility struggles as they tried for a baby, and has shared that this second baby is a blessing.
Speaking about this exclusively with VIP Magazine, in our current issue, she shared; "For us to have this opportunity to have a second child we do not take that lightly at all."
Continuing, she said; "But I'm definitely more relaxed this time than last time. Like anything, once you have done something you kind of know what to expect."
"Last time I was very much rabbit in headlights. I was so anxious and as the weeks passed by it felt like so momentous considering all we had gone through. This is by no means any less momentous, but I just feel more secure."