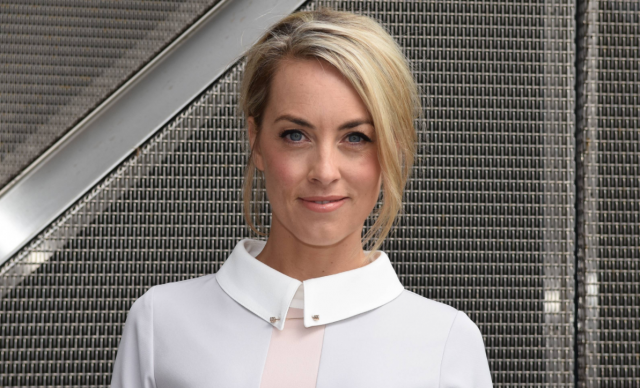 Kathryn Thomas has opened up about her struggle with miscarriages, as she tried to become pregnant.
The Operation Transformation presenter announced her pregnancy late last year, after her and fiancée Padraig had been trying to start a family for over three years.
Kathryn revealed her struggles to Ryan Tubridy in an emotional interview on The Late Late Show tonight.
"Well I suppose the reason I wanted to come on and talk about it tonight is because I was asked the question all the time 'When are you having a family?'" Kathryn told Ryan.
"It's one that gets quite tiring but you kind of face it when you're in the public eye. I understand why because before I got engaged it was 'When are you getting married?' and now it's 'When are you having kids?' It kind of is a constant.
"I just found that talking about it, and sometimes I can stand accused of talking before I think, or being a little bit too honest, and for me, what helped me is that there are so many amazing forums out there for people who have been through miscarriage.
"There are so many help-lines. I didn't go through counselling, but to talk about it, I think it's still a taboo subject in Ireland. I just think it needs to be considered a part of the pregnancy process, because it is.
"I hope it helps somebody. It's taken us three long years. When I was asked to come on I thought, until I have a baby in my arms, it's still kind of weird for me to talk about it.
"If it gives anybody hope out there, that you can just get to a place and try and stay as positive as you can, even when you don't feel it. That would be the only piece of advice I'd give."
What an amazing thing for Kathryn to speak up about.